Engineer David Minnes is known for creating dating apps and sites that have a 'special hook'. Back in February, the ' Butterfly' dating app was launched in an effort to reduce transgender abuse on the internet . It prevents the use of offensive words in messages with the automatic correction tool.
A month later, he created Dinky One , a dating app for men with small or micro penises.
Age difference in relationships
His latest invention is an app where you can only meet people who are 20 years of age or younger than you. Its name is '20 Dating ' .
The aim is to address the rusty perceptions of age differences in relationships, where women are often treated much more severely than men. Older women who meet younger men are often referred to as 'cougars'.
However, '20 Dating 'is not just for romantic relationships – platonic friendships are also encouraged.
"The glorious world of movie stars and music artists is full of age-gap relationships, some up to 20 years old," says David. "20 Dating" gives it a little to all of us. There will be older divorced men and women who want radical change and adventure that will go well with a 20-year-old who wants a mature partner. "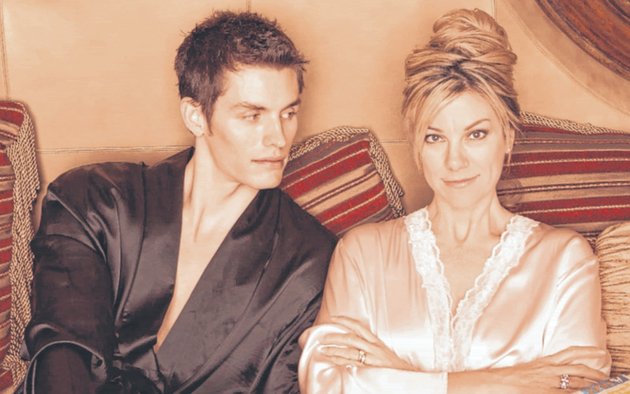 '20 Dating 'is for all types of relationships; from friendship to casual and serious communication. "
"Hopefully it will lead to some wonderful serious relationships, but if that doesn't work, people's lives are usually thrilled with relationships that are different from most."
Speaking about the prejudices associated with a large age gap, he adds: "It is socially accepted that an older man may meet a younger woman, but not the other way around. But in reality, it is very sensible for young men to meet an older woman. When boys are younger, their "sexual peak" is more in line with the needs of older women. "
How does the app work?
Depending on your age, the algorithm will automatically manage your search settings and available profiles, although you control whether you target higher or lower. You can also apply the usual settings here: gender, sexuality, pictures, and more.
Once found, users can chat and share photos via the app's messaging system.
'20 Dating 'is available for free and you can register via email.
"I like to create dating products whose standards are hard to achieve on regular dating sites," the app developer adds.
"Attempting to contact someone who is 20 years older / younger than you using a product like 'Tinder' or 'Bumble' will result in rejection at best. But most likely you will get an unpleasant answer: "You are old enough to be my father!"