In adult-only movies, "big" means "good." But what if it's too big? This article contains true stories about why a big dick can be a problem and how to experience pleasure regardless of size.
Male perspective: "I lost my virginity and realized how big a problem I had"
Michael (23 cm erect)
As a teenager, I didn't think much about the size of my penis. Of course, I heard that men measure who is bigger in the showers of sports clubs, but I did not go to sports clubs, so I avoided this "measuring". Although, to be honest, I've been in the pool a few times and wanted to get a little peek at what other people's dicks look like. Of course, it was impossible to see them during an erection, so it was of no use.
I only realized the magnitude of my "problem" after losing my virginity. I was 16 years old, I was terribly nervous, so I didn't have an erection for a long time. And when the erection began (which did not last long), the girl cried out: "How big!" That time I learned everything about myself.
For several weeks, my girlfriend tried to get along with "Him" so that sex would be pleasant. There were times when she screamed in pleasure, but more often she screamed in pain. After a while, we adjusted – she was more or less comfortable in the rider position, which gives you the opportunity to control the depth of penetration. It was the only possible option. If I tried to enter her from behind, she would panic. We broke up after eight months, I think the main reason was my big dick.
I started looking for information on the Internet and read that only 5% of men have a penis of my size.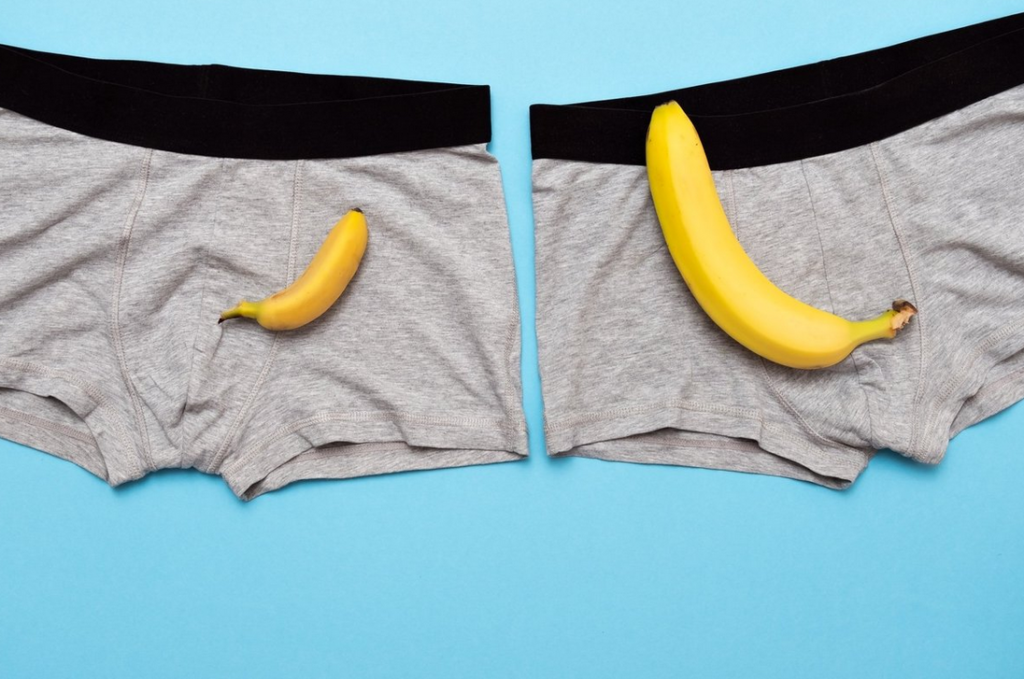 Now that I understand that this is a problem, I also understand the meaning of the saying, "It's not the size that matters, it's the skill." When I was younger, I was proud of what nature had gifted me, and I think my partners liked it too. Fortunately, illusions were quickly dispelled. When all the "one night stands" screamed in pain, I realized I had a lot to learn.
The longest relationship lasted with the mother of my child. As soon as we met, Sofia admired it. A few months later, when she got pregnant, our sex life took a turn for the worse. I was frustrated, but when I brought it up, she just said, "You think you're so cool because you have a big dick, but you have no idea how to use it!" Shortly after the birth of our son, we divorced.
Of course, having a large penis has its upsides. It looks flattering with jeans and I don't hide it when I'm at the beach, I love it when it's clearly visible in my shorts. Then I get a lot of looks and attention from women.
In general, I've noticed that while some women like bigger dicks, when choosing between length and girth, most will prefer the latter (I'm about 14cm girth), and many say the average size is enough. Short of surgery (which, admittedly, I'm not thinking about), not much can be changed. After all, this is not such a big problem in life, there are more serious problems.
Just don't believe the common myths that the length of the penis is determined by the size of the foot – my shoes are size 41.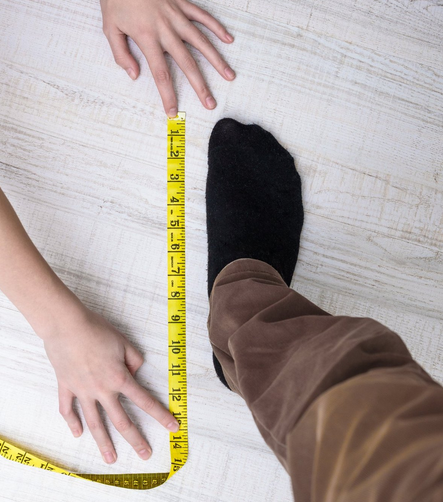 A woman's opinion: "The larger penis a man has, the less orgasms she has"
Maria: (sexual experience with a man whose penis is 18 cm long during erection)
I learned what truly big dick is when I was 19 years old. As I remember now, when I saw an 18 cm long penis during erection, I thought: "Wow, I'm lucky."
Robert was my second sexual partner. My previous boyfriend was more into playing basketball than making love, so I expected balance in this relationship. The size inspired me, his big dick looked impressive, apparently they are chosen in porn movies for a reason.
Unfortunately, the difficulties started already during the oral foreplay. The sensations are not the most pleasant, it is similar to examining the stomach with the gastroscopy method. Only this time the "device" was much thicker. The next day I found the corners of my lips chapped. It took four days to recover. When my friends asked me what happened, I not-so-convincingly joked that I was laughing too much.
We didn't have sex until the third time, when we put every pillow in the house under my hips. Painful sensations during penetration were compensated by lubricant, but only partially. I wanted so much to feel the male power, unfortunately I didn't get it. Robert finished and I did not orgasm.
Yes, this Oscar (I mean – Robert's pens) got to me, but few imagine what it was like: painful feelings, lost virginity again and again, healing ointments after sex, the most harmless positions, rare orgasms. Many women believe in stereotypes – that big dick can be put on the same shelf with several orgasms. But this is not quite true. The G point, which gives great pleasure, is located in the front wall of the vagina, about 5-6 centimeters deep, so there is no need to knock on this "door" with something big.
Here's what I'll tell you: women don't need to be plus size at all. For example, Robert thought – if his dick is huge, I must feel an orgasm just by seeing his erection. After ejaculating, he comfortably laid his penis next to him and felt an indescribable fascination as he explored it (to be honest, I even felt a little strange, because I always believed that I was the one who should get the attention).
After three months we broke up mainly because my intimate life was no longer making me happy. But physical incompatibility wasn't the only thing that mattered. It doesn't matter if your penis is big or small, what matters is how open you are to experimenting in the bedroom.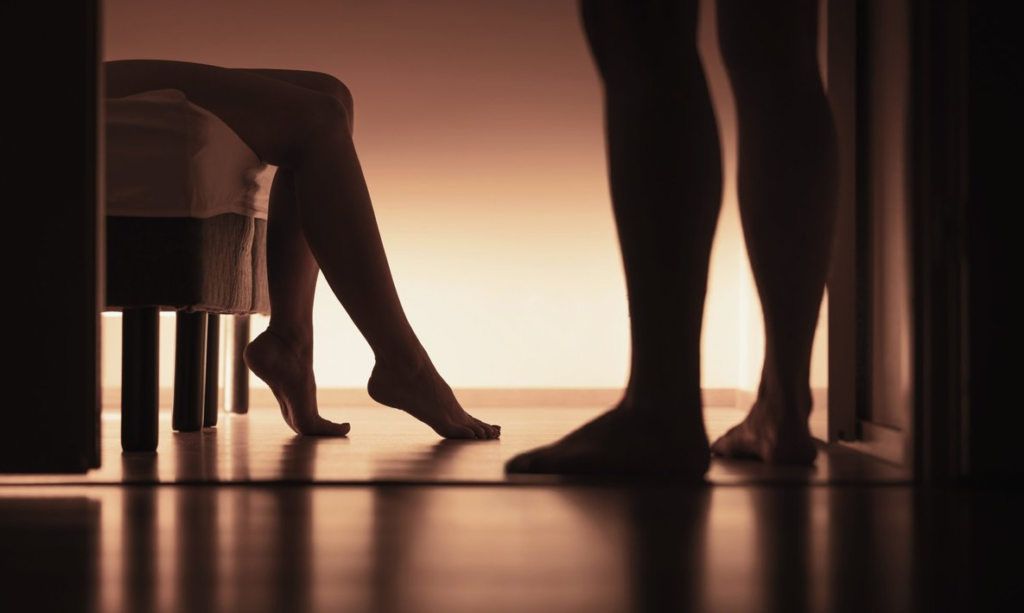 Big "brother" and his problems
Sex coach and sexologist Brittany Moore comments
Physical size is the hallmark of an alpha male in the animal world, and it confers psychological advantages in society. If a man has a big penis, he feels superior to others – it's like it's encoded in his genes. That's why men constantly compare their penis size.
Here it would be useful to watch an adult movie or use cunnilingus foreplay. You can also use a vibrator to prepare a woman – usually 3-5 minutes of "exercise" is enough, and the vagina will double in size.
Avoid doggy style and other positions that deepen penetration. Prefer positions with legs together and variations where the woman is on top, because then it is easier to control the depth of penetration. By the way, if a woman, sitting on a man, leans back so that the penis rests on the G-spot, it is possible to get unforgettable sensations.
Also emphasize shallow thrusting in the first third of the vagina – it will be much more likely to experience an orgasm. Before intercourse with a man with a large penis, be sure to go to the toilet (a full intestine presses on the uterus, then painful sensations will intensify). And most importantly, take your time – enjoy it slowly. It is difficult to injure the uterus, but if the partner with a 20 cm penis starts the act very intensively, spasms may begin.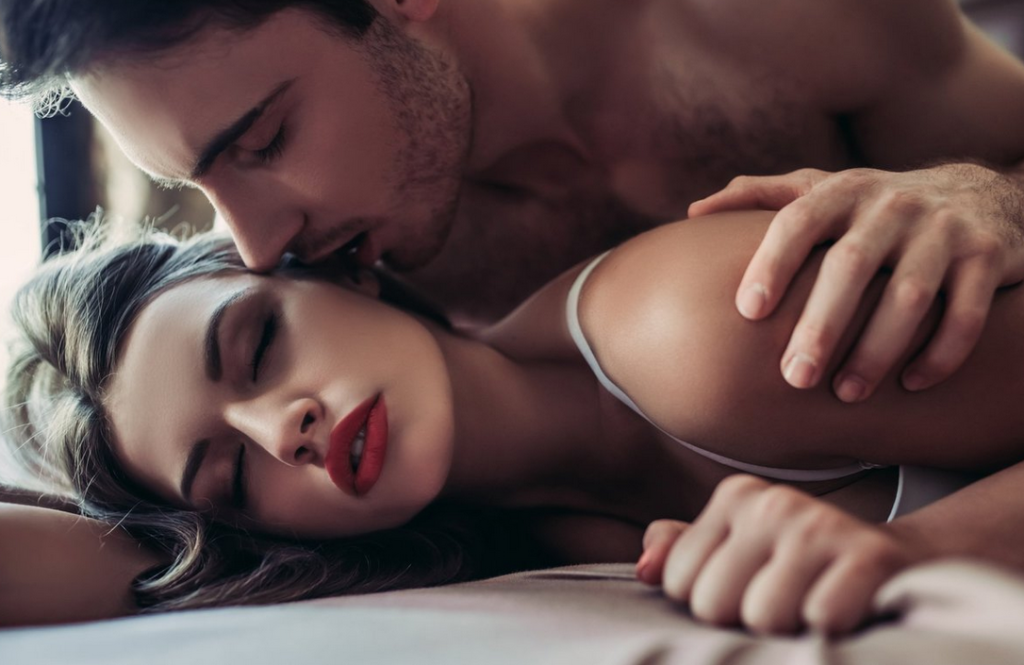 What physical characteristics of a man indicate that he has a large penis?
How to determine a man's sexual potential by external signs? The size of the feet, the length of the nose, the length of the fingers are questionable signs. Look at the figure of the man. A very thin or chubby man with narrow shoulders and chest is unlikely to surprise you with the size of his penis. This type of figure is often formed due to hormonal disorders and lack of testosterone during puberty.
But a man with a strong body during his teenage years did not suffer from male hormone deficiency, which means that everything will be fine with the penis.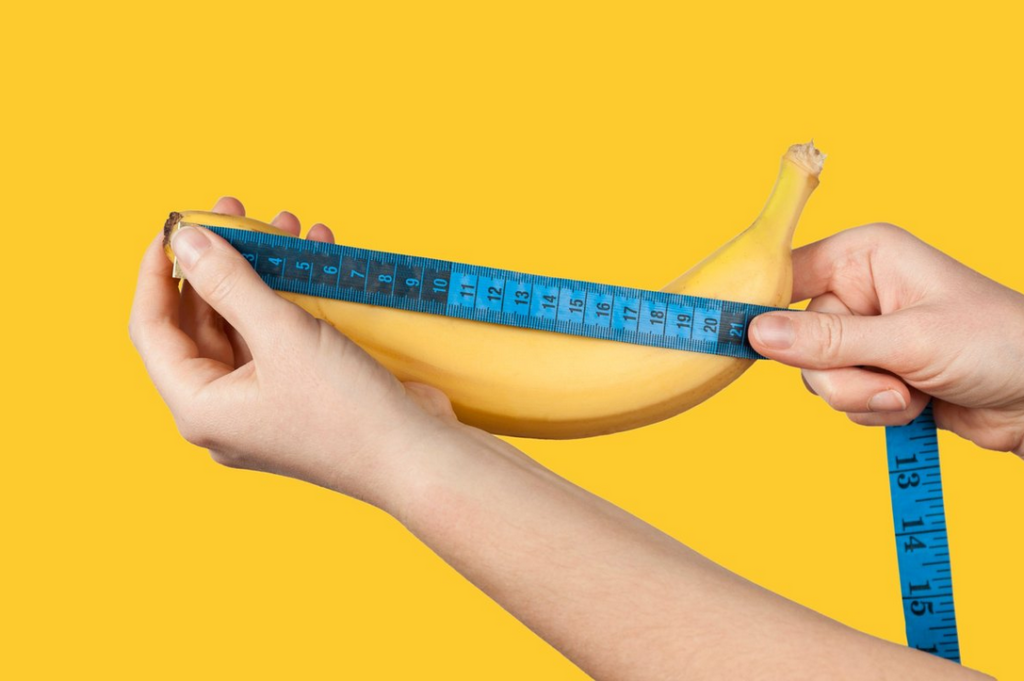 Geography of pleasure
Let's take a look at the average size of an erect penis in men in different parts of the world (2015 data):
18 cm – (biggest) Congo.
16-18 cm – Cameroon, Colombia, Dominican Republic, Ecuador, Gambia, Jamaica, Lebanon, Peru, Venezuela.
14-16 cm – Serbia, Senegal, Peru, Panama, Norway, Morocco, Holland, Latvia, Hungary, Germany, Georgia, France, Czech Republic, Croatia, Chile, Argentina, Austria, Brazil, Australia.
12-14cm – Italy, Greece, Romania, Ireland, Russia, Saudi Arabia, Yemen, Oman, Turkmenistan, Tanzania, Japan, Ukraine, England, Canada, Belgium, Egypt, Estonia, Israel, Spain, Turkey.
10-12cm – Indonesia, Cambodia, Thailand, Vietnam, China, India, Bangladesh, South and North Korea, Iran, Iraq, Pakistan, Sri Lanka, Malaysia, Philippines.
9 cm – (smallest) – Nepal.