What has the most impact on men in bed? Surprisingly (or maybe not so much because guys have a reputation for being lazy), most admit that they are not interested in a theater performance or acrobatic tricks. In fact, many men said they were simple creatures who basically just wanted their wives and girlfriends available. But if you are looking for something special to offer him, then take a look at this list and find out what men are quietly hoping to try in bed.
1. Do this with the lights on
You may worry about what the man thinks of your breasts after breastfeeding, your cesarean section, or that at some point you will no longer find him attractive because you look a little – well, a lot – differently than when you meet. But men rarely notice your own perceived shortcomings – they only find out about them if you are overwhelmed and exaggerated to talk about whether you try too much to hide it. "It's true, men are very visual," says relationship expert Bernardo Mendez. "But it's really about wanting to see you move, preferably without clothes. We're happy with how happy we can make you in bed, and that's what we're focused on – not how much you've changed. " So let them see everything.
2. Touch yourself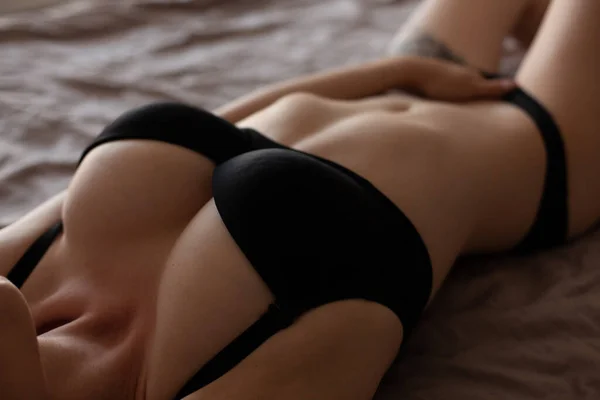 For some women – and men – it may seem uncomfortable, but listen. "Watching a confident woman fully engage in her sexuality gives us tremendous arousal," says Mendez. It's like giving your partner a private 'peek' show. Being able to see the pleasure in a woman's face and better understand exactly how to touch her is both an exciting experience and a valuable lesson.
3. Use your mouth
"We can never stress enough: we like to have oral pleasure," says dating coach Todd Valentin. "And we love it when you start it yourself – so we don't have to pray." So keep surprising him, and not just because he has a birthday or you've lost a bet.
4. Be vocal
We don't recommend scary, artificial porn stars moaning, but men want to know when you enjoy yourself. "It doesn't mean you have to talk rude," says Valentine. "Teams like" fuck me harder "can make us standstill. But telling us that you like something like, "I like that you do it so hard," is much better. " And if you allow yourself to linger like in the good old days, you will be amazed at how well he will react to it.
5. Focus on his sensitive areas
Particular attention should be paid to the tip of his penis. "Be careful, but know that with different tongue movements here and there, your partner will be left without words," Valentin suggests.
6. Provides pleasure everywhere, just not in bed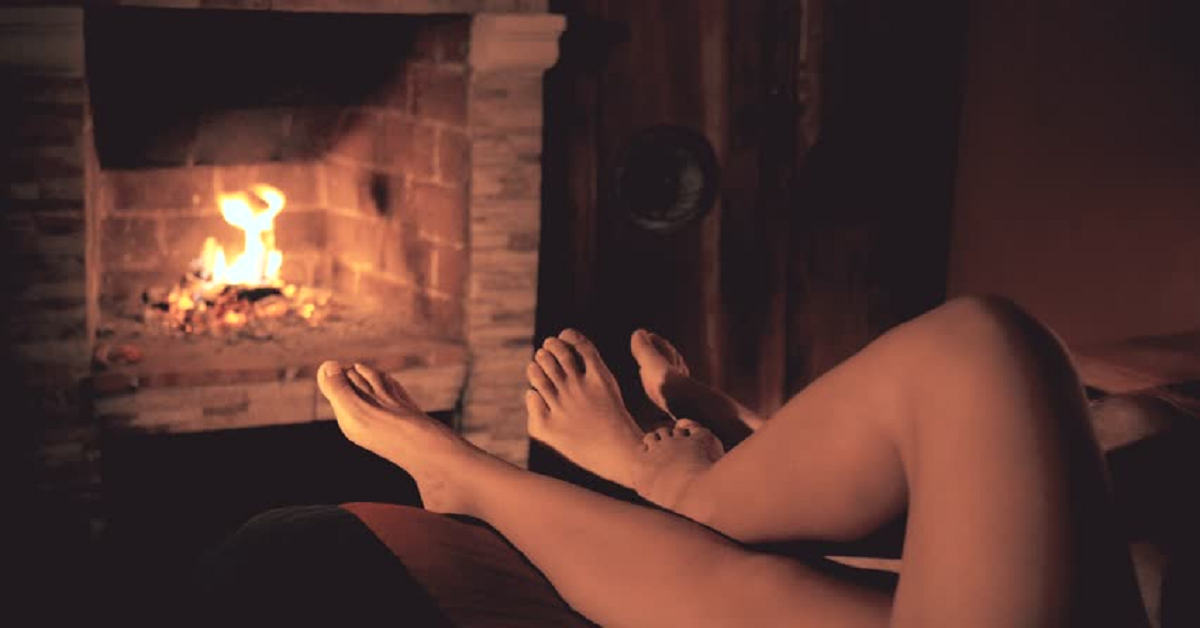 "Men fantasize about sex in different places," says Dr. Scott Halmans, author of The Secret of a Happy Married Man. While regular sex also has its place, he sometimes wants to do something else – and it's good for you too. One day, go to Ikea, find a faux bear rug, and express yourself on the floor by your fireplace. Or just meet him on the couch while the kids are with friends.
7. Brake
We have all been in this situation: you are completely tired and trying to achieve this, or you are just so preoccupied with this process that your body automatically moves very fast. But slowing down can be surprisingly effective. "Men like to be able to feel everything and they have time to explore everything," says Valentin. "For example, if you have oral sex, take the penis all the way in and out very slowly so that he only barely touches your mouth. Once you have finished teasing him, you can go at full speed, but the slow pace will be more enjoyable at first.
8. Show your acting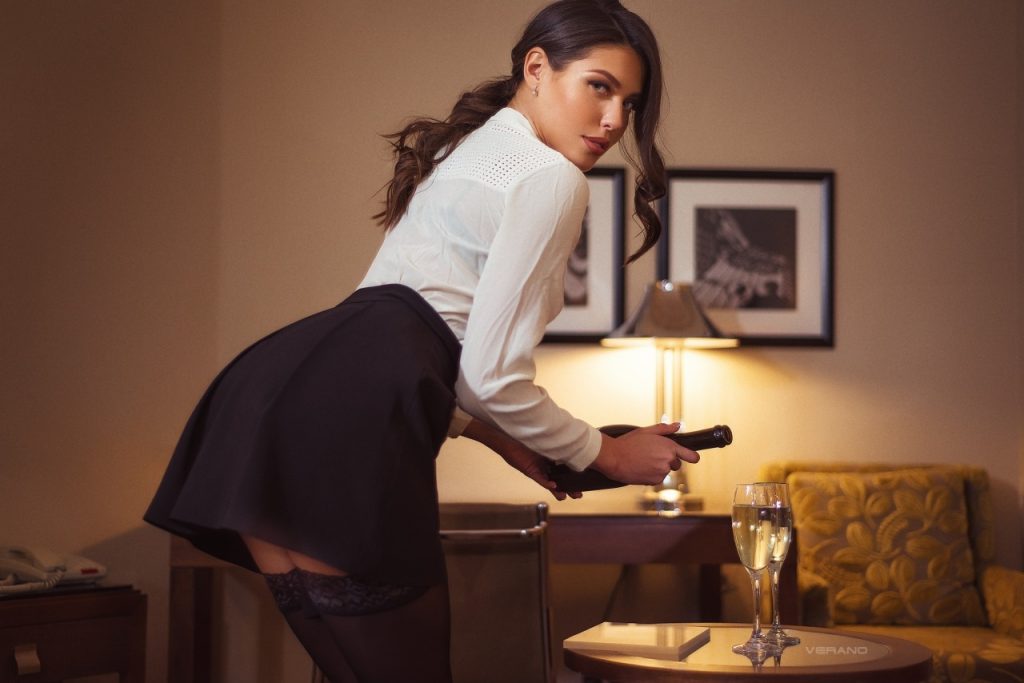 "Many married men worry that they will get tired of having sex with only one woman," says Haltzman. That's why role-playing games are so effective. In addition to being his fabulous wife, your husband might also like a sexy "barista" or "maid." "Entering the fantasy mode automatically increases the levels of dopamine, an excitatory hormone, and increases your sense of attachment," adds Haltzman. So, even after you have done it with a "cop" or a "pirate", you will feel closer to each other because you have done something new together.
9. Never underestimate the foreplay
Of course, guys have a reputation for wanting to get it in seconds but don't forget that a slow start can be just as hot. Whether it's a sexy text message you send to incite her or a slow improvised striptease dance, try to get her excited from the start. Why rush to the main event when you can do something even hotter?
10. Let him dominate himself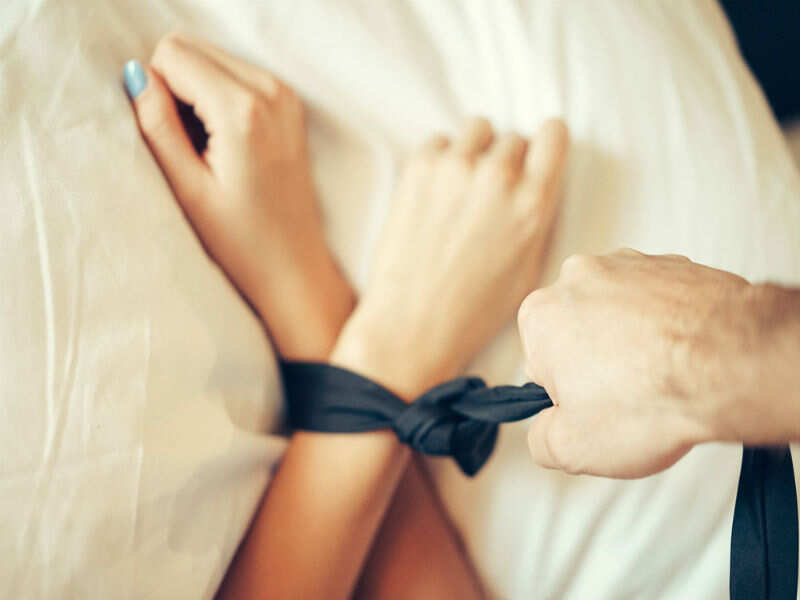 Couples so often get into a sex routine – at the same night, in the same place, in the same position. While the partner may not be doing anything to change the routine, men want them to have the right to subject the partner and take full control of what is happening, says Haltzman. Pull out one of his ties, have him tie your arms, and let him take control. We suspect that you will not regret it.
11. Do something forbidden
Most of the men surveyed found that they were interested in trying or having anal sex. "The almost forbidden nature of this activity and the obedience it demands of you make it something that men really want to experience but don't want to recommend for fear of offending you," says Mendez. If you are going to experiment with anal sex and you think your partner might like it, just start a conversation.
12. Touches in unexpected places
Did you know that men, apart from the penis, have many places that can be erogenous? There are some obvious places, such as the upper body or the inner edges of the thighs, but don't forget less sexy or common places, such as the buttocks or behind the knees.
13. Indulge in his imagination
Sometimes you just have to ask. Just as no woman is the same, no two men are the same – and neither is their imagination. Ask your partner what his main sexual desire is, and then indulge in just that. Whether he wants to see you in a certain kind of underwear or in his fantasies you dominate him, you can only find out by asking. Assuming you have a healthy, honest relationship, he will be happy to tell you.
14. Dress up
Never underestimate transparent underwear. "Everything that makes a woman feel good in her body and sexually confident is very sexy," says sex and relationship therapist Megan Fleming. Nothing seems sexier to your partner than a confident woman. I can personally confirm this fact; my husband can't resist this little (and I emphasize the 'little') red nightgown, in which I sometimes walk carelessly around the house. " But it's not just wearing underwear. It's a tease, a sexy text message that you send him announcing that you've bought underwear, but he has to wait until evening. Take your time and take responsibility, because your husband wants it all.
15. Allow some prostate play
Prostate massage may be new to you, or you may not have both. Maybe he's been too shy to ask to put his finger on his back. Maybe it's time to show your boyfriend what he's missed. "A large part of the penis is inside the body; it almost looks like a boomerang, "explains Fleming. "Entering the 'back door' massages the inner nerve endings, and that can make you feel really good." Start by inserting your finger at a time when you are both very excited. Soon enough, he will wonder why he has not experimented with prostate play before. "It's definitely worth checking out these waters," says Fleming.
16. Create a list of choices
It is easy for any couple to get into a sexual routine. "What you like about a relationship with you and your partner usually stays on the list, but everything you don't like isn't tried," explains Fleming. "So make a list of yes/no/not now/ overtime, developing intimacy and security, and look at that list from time to time and evaluate, for example, try role-playing or anal sex now." It's that simple! Think of all the fun you will have in writing the list together.
17. Introduce a sex toy
Do you think that sex toys are only meant when you want to be alone? Think again – there are so many sex toys available for both of you. You could also have a sexy show for him and let him watch you use your new favorite vibrator.
18. Speaks obscenely
This is an opportunity to get creative. There are so many super-sexy things women can say to their husbands in bed. Because let's be real: nothing is more attractive than being a woman who is open about her desires and what she likes.