What motivates people to buy sex or pay for other sexual services? This question often arises not only in the heads of women, but also in men themselves. Paying for one night is a good way to relax without spending a lot of money – when we take a woman to have fun, it's usually customary to go to restaurants, cafes, nightclubs, spend money on gifts, etc.
It talks about men who have used escort services at least once , and adds that this is ideal if there is not enough time, a lot of work, the wife is no longer interested or the loved one does not have time.
Oddly enough, it is these commonplace reasons that induce men to buy sex, which ensures that a woman is ready to fill a man's sex life with new experiences at any time.
Some men use escort services only to  taste the "forbidden fruit".
The main reason men choose sex is because they don't have a permanent sexual partner  . If a man works a lot, opens a business and devotes all his free time to work, he does not have enough time to start a new relationship, get married, or at least maintain a permanent relationship. As a result, wealthy people think more about escort services than people from other walks of life. 
Another reason is that  demand increases supply.  While working, men often go online and find many colorful sites with beautiful naked beauties offering their intimate services for money. Almost every man has a desire to write down his phone number and call in the evening. Many people think about it, but in fact only a few are calling. However, the erotic services offered by online portals only increase demand in the long term. 
Dissatisfaction with family life  is another important reason for male distrust. One of the signs of possible mistrust is frequent visits to pornographic sites, forums, blogs.
If, as you read this text, you women already think that all men are pigs, or otherwise criticize the stronger sex in your mind, let me remind you that women also tend to buy men! The main difference is that while men usually buy women for sex, women buy men for more than just sexual gratification.
In most cases, men on call are needed not only to provide intimate services, but also:
For romance – women want attention, beautiful words, and only then – a night full of love. And here it doesn't matter that the romance will disappear in a few hours, and the love will be fake. For many women, this is an opportunity to make erotic dreams come true. An order with "intimate romance" usually means erotic massage, candlelight dinner, erotic dances and much more.
For conversation – when women only have sex with their spouse or loved one, they want to talk to someone else who will really listen to them. When such a superman comes on call, he sincerely listens, does not bother, does not criticize, does not mind. In short, it is the perfect listener with a glass of wine and snacks.
Escort Services – If women are uncomfortable going to a reception or an important party alone, they hire a paid knight. Intimate services can be included in the evening program, or you can do without them.
Revenge – A man on call usually becomes an instrument of revenge on deceived or abandoned women. The best way to relieve stress and recover is to be in the hands of a strong and experienced man who can give a fantastic orgasm.
Threesome: Sometimes men have to be husband and wife number 3 for a fee.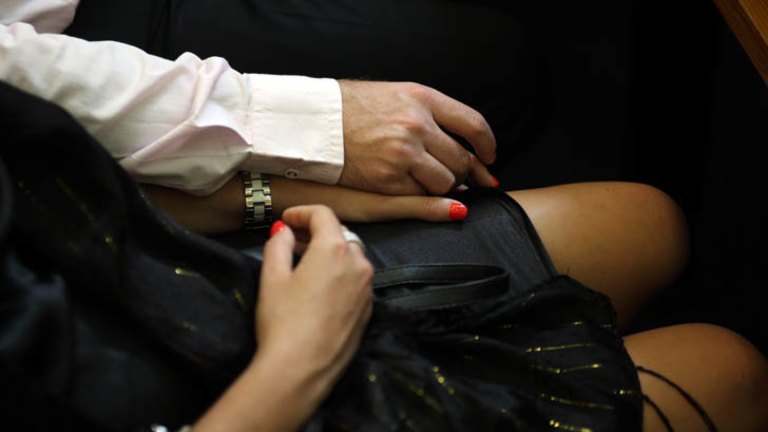 Women of all ages prefer men between the ages of 25 and 35. It is very important for this man to have a beautiful face and a good figure. All women want a man to be slender on call, muscular enough, without an extra belly, smell good, be neat and endowed with good manners. Such cowboys do not lend themselves to lovemaking without condoms, many of them work only for money, others just enjoy sex and a beautiful life. Usually such men have 2-3 orders per week, and in the sex industry they work on average for 1-3 years.