As we mentioned at the beginning of this series of articles, it is perfectly normal in today's society not to want children. Also, some families that already have children often decide that they don't want another one. In these cases, contraception for life (sterilization) may be helpful.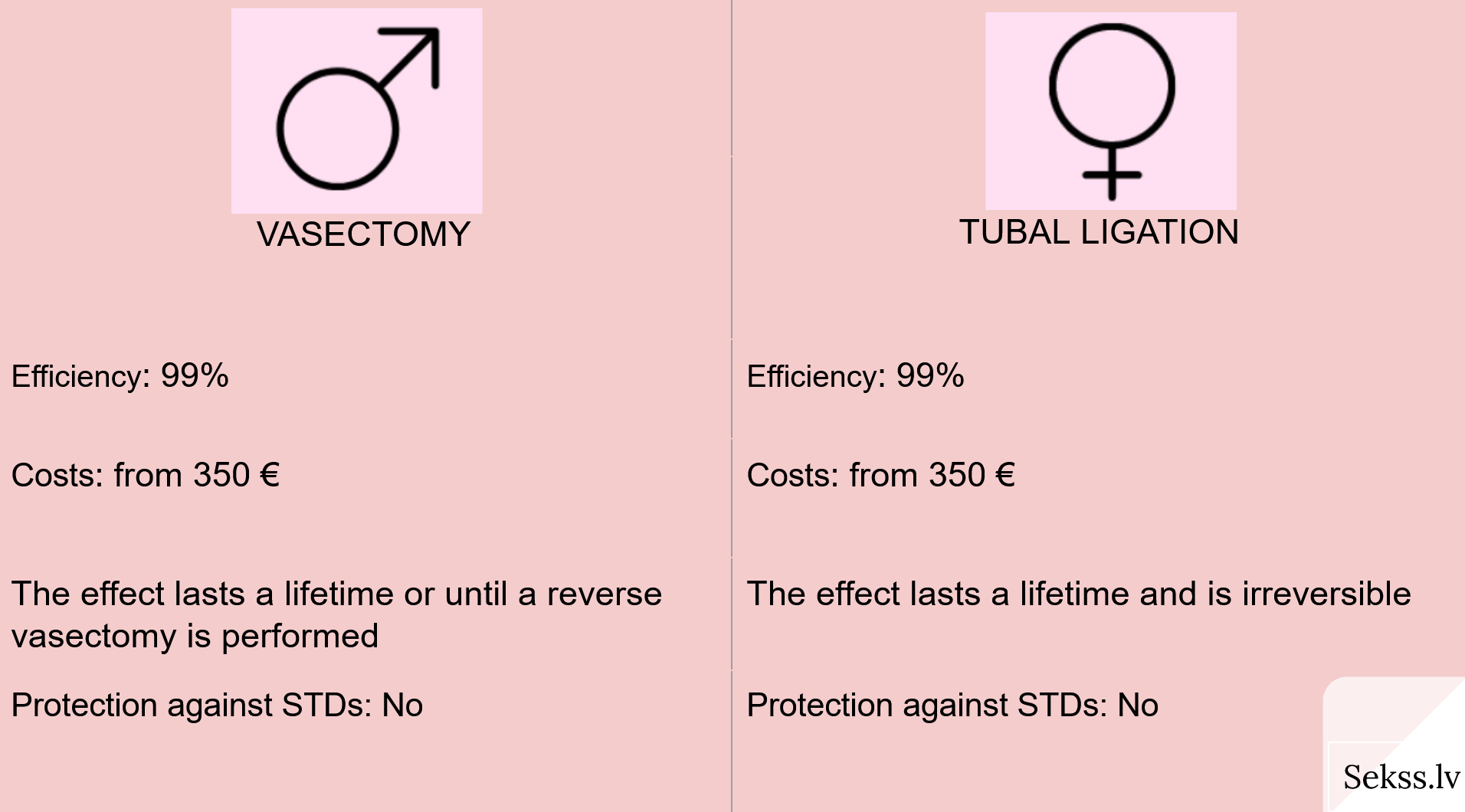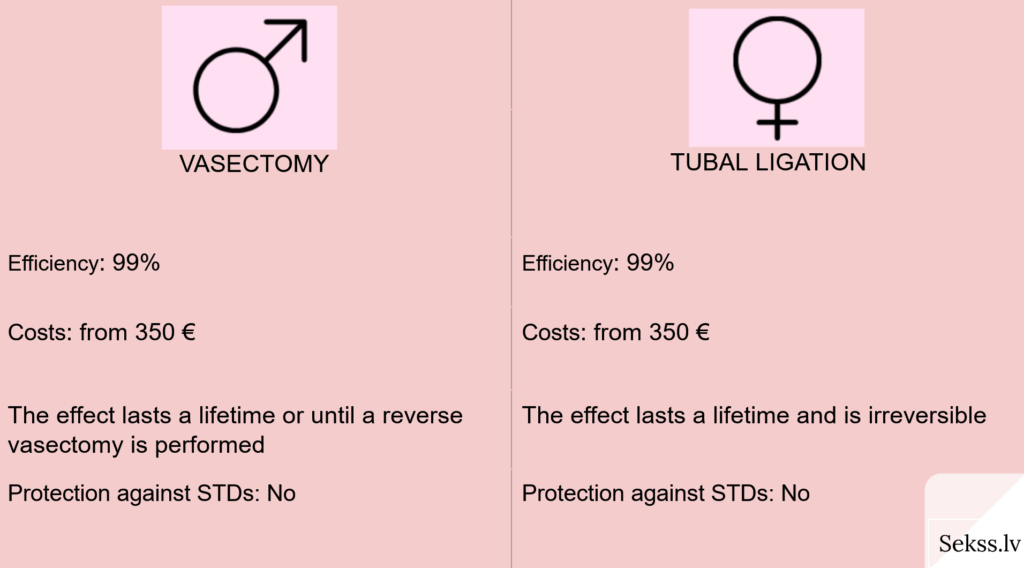 Vasectomy
It is an operation in which the small tubes in your scrotum that carry sperm are cut or blocked off, preventing the semen from entering your penis. As you read about the contraceptive methods mentioned before, you may have noticed that most of them are for women. If you don't want children or are already happy with your current family number, a vasectomy can be a great way to enjoy carefree sex. In addition, your beloved woman will no longer need to take hormonal contraceptives or put in IUDs.
Do you think that your thoughts could change in the future? It's not worth worrying about – you can have a reverse vasectomy at any time – so this procedure doesn't mean you'll never ever have children. It is worth noting that this method must be tested and confirmed that the semen does not enter the genitals, so other methods of contraception will have to be used for the first three months after the operation.
Tubal ligation
Tubal ligation is a surgical procedure used as birth control for women. During this procedure, the fallopian tubes are tied, clamped, cut, banded or sealed closed. This prevents an egg from moving from the ovary through the fallopian tube where it could meet sperm, and it prevents sperm from traveling up the tube to meet the egg, preventing pregnancy.
This procedure can cost more than a vasectomy – even more than 1,000 euros. However, before inquiring about this method of protection, it is important to know that you will never have children again after this operation.
Tubal ligation does not affect woman's sexuality, hormonal activity, or menstrual cycle. The ovaries continue to function, the eggs mature, and there are periods every month.