Neesi drošs par to, kas Tevi uzbudina? Izlasi šos seksa terapeitu ieteikumus, lai izprastu savu seksuālo fantāziju.
Vai Tavs seksa partneris reiz ir uzdevis jautājumu – kāda ir Tava karstākā fantāzija – un Tu nezināji, ko teikt? Vai varbūt vēlies izprast savu erotisko pusi? Neuztraucies, ja neesi pilnīgi pārliecināts, kas ir tas, kas liek Tev iekarst.
"Paturiet prātā to, ka fantāzijas ir ļoti daudzveidīgas," apgalvo Ņujorkas seksa terapeits Ians Kerners, grāmatas "She Comes First" autors. "Dažiem maniem pacientiem ir visdīvainākās fantāzijas, dažiem ir jutekliskas fantāzijas, citi fantazē par seksu ar citiem, citi fantazē par seksuālajām situācijām ar saviem pašreizējiem partneriem."
Parasti fantāzijas ietver lomu spēli, dominēšanu vai pakļaušanos, seksu trijatā vai grupu seksu, "piespiedu" seksu, vojerismu (uzbudināšanās, vērojot, kā to dara citi) un seksu ar kādu no sava dzimuma pārstāvjiem – un šie ir tikai daži piemēri.
Daudziem cilvēkiem ir fantāzijas par seksu, piemēram, sabiedriskā vietā, taču viņi ne vienmēr ir ieinteresēti to darīt reālajā dzīvē.
"Fantāzija vispirms ir "doma", kas nozīmē, ka tai nav jākļūst par reāli darāmu lietu, un lielākā daļa manu pacientu patiesībā nevēlas, lai viņu fantāzijas piepildītos," saka Kerners. "Viņi vienkārši vēlas tās izbaudīt, izmantojot savu erotisko iztēli, vai dalīties tajās ar partneri."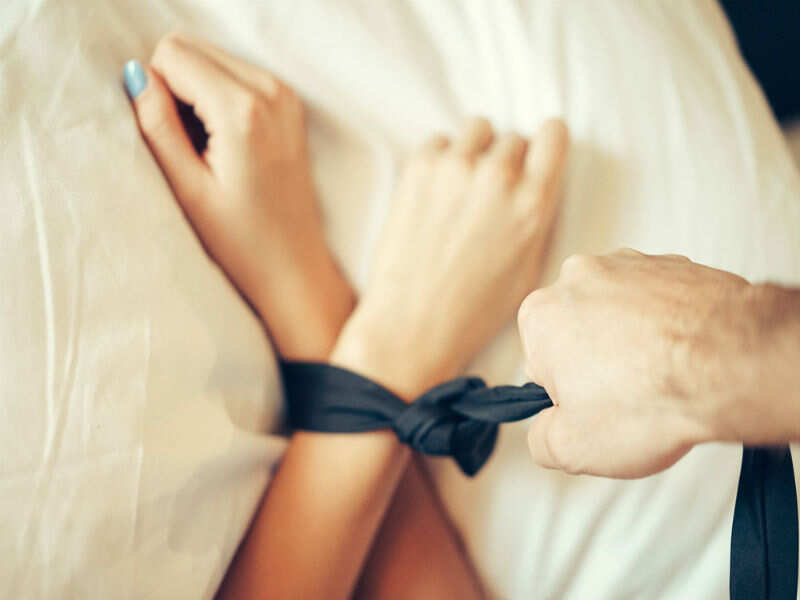 Ja vēlies izprast savas fantāzijas, vispirms padomā par savām pirmajām ar dzimumaktu saistītajām atmiņām. Pajautā sev, kāds tajā laikā bija sekss un kas tajā visā šķita pievilcīgs.
"Jūsu faktiskajā seksa pieredzē var būt arī norādes par to, kas jūs uzbudina," portālā Bustle raksta seksa terapeite Vanesa Marina. "Kādas ir jūsu piecas svarīgākās seksuālās pieredzes? Vai ir kaut kas tāds, kas lielākajai daļai no tām ir kopīgs? Vai arī ir kaut kas tāds, kas patiešām izceļas? "
Tad padomā par seksa ainām TV šovos, filmās, grāmatās vai pornogrāfijā, kas Tevi uzbudina vai aizrauj. Par ko Tu domā, kad masturbē? Vai kādas no tēmām atkārtojas?
Kerners apgalvo, ka daudzi viņa pacienti saka, ka viņiem nav seksuālo fantāziju, "bet, kad mēs sākam runāt par pornogrāfiju, kuru viņiem patīk skatīties, vai par erotisko literatūru, kuru viņiem patīk lasīt, vai pat par būtiskāko seksuālo pieredzi, ko viņi atceras, kļūst skaidrs, ka tajā visā virmo pastāvīgas erotiskas tēmas. "
Un, ja neviena no iespējamām fantāzijām īpaši neizceļas un nepiesaista vai atklāj, ka Tavas fantāzijas ir visai vienkāršas, arī tas ir labi.
Daudzi cilvēki ir apmierināti ar seksu bez fantāzijas elementa. Var arī pastāvēt fantāzijas, kas ir vienkāršas un tiešas, un ne pārāk intensīvas. Tajā nav pilnīgi nekā slikta, ja regulāri neiztēlojies kādas seksuālas fantāzijas.