Outdoor sex at least once in a lifetime is an absolute must-have, as it provides exciting emotions, an unforgettable experience and helps maintain the much-needed spark in a relationship. Imagine the feelings that would make you fall in love with your partner under a starry sky! Romance, closeness, passion, enjoyment – ahhh! Before embarking on these erotic outdoor adventures, there are a few things you need to prepare for in time. You will find small 'clichés' and suggestions for the best sex toys to engage in such adventures.
YOU ARE NOT HARRY POTTER WITH THE CLOAK OF INVISIBILITY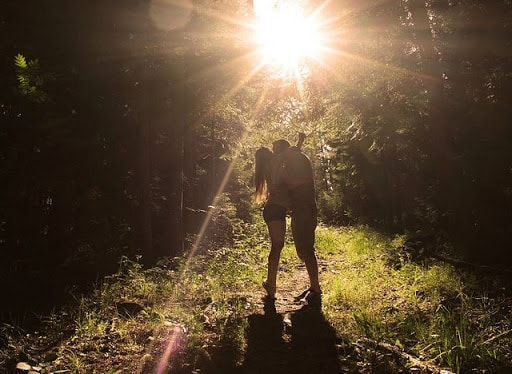 The planning of possible sex sites should start with weighing, where there will be the least risk that someone will see you and your partner. Special care must be taken to ensure that children or families do not go to this place unplanned, otherwise you may get really upset. Also consider how safe it is from a legal point of view – how likely is it that you could be caught by police officers, security guards, people with a sensitive psyche who would report your entertainment to law enforcement immediately. Believe it or not, people also tend to place surveillance cameras in the middle of the forest!
If you are noticed and caught, we have sex in a public place (the forest territory of the Latvian state is considered a public place), you will not only have to stop the entertainment, but also receive a rather severe punishment.
PEOPLE ARE NOT THE ONLY UNINVITED GUESTS
Once you and your partner have figured out which places to have sex are safe enough for other people not to catch you, it's time to think about the next type of uninvited guest – animals. You certainly wouldn't want a snake to sneak along your side in the heat of love or a wild boar to sneak in suddenly, would you?
Choose the places you know best and you can be relatively sure that no dangerous and unwanted guests, in the form of wildlife and / or amphibians, would fool you into joining your hot entertainment.
SMALL TRIFLES THAT CAN DAMAGE THE ATMOSPHERE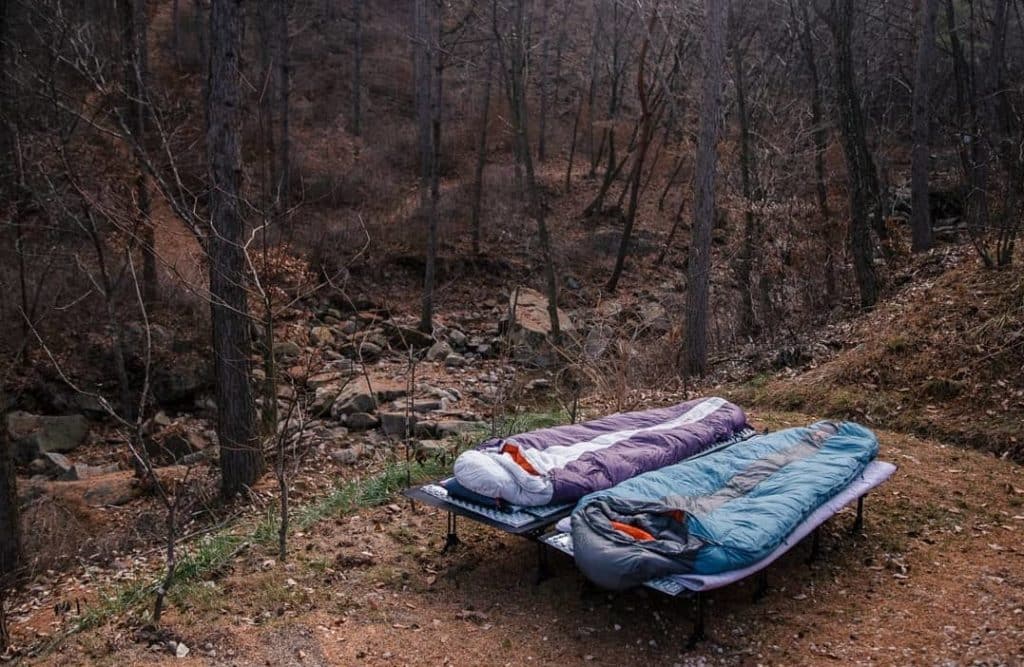 The third step to think about is how to protect yourself from insects, sand, needles and other small obstacles. There is nothing more unpleasant than recovering "halfway" that you are actually sleeping in an anthill. Likewise, the removal of mosquitoes, flies and tufts will not make the process of making love more erotic and enjoyable.
A tightly closed tent will be the most effective protection against insects, and a dense and wide blanket against sand, mud, needles, twigs and other prickly subtleties. Making love in a tent on a Dormeo mattress would, of course, be the most comfortable solution, but at the same time the furthest from the "free nature".
PREVENTION AND HYGIENE ARE PARTICULARLY IMPORTANT
When having sex outdoors, you need to think about contraceptive methods and take care of additional condoms. In case you do not feel 100% sure that you will not have an unplanned bite (read – pregnancy), you should definitely not forget about providing an emergency contraceptive pill.
As far as personal hygiene is concerned, wet wipes as well as hand sanitizer are mandatory requirements. Of course, after returning from an exciting tour, it would be advisable to also take a warm shower and carefully examine your naked bodies to make sure there are no ticks.
THE BEST SEX TOYS TO GET INVOLVED IN THIS ADVENTURE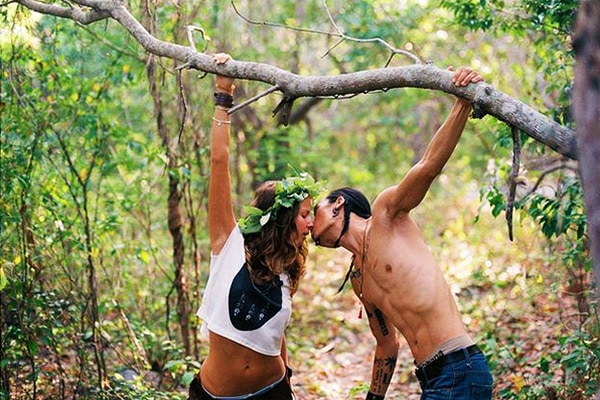 Don't think that sex toys are only for indoor use! Not at all! While dildos and member-shaped vibrators are really better to leave at home this time, there are a few other tools to make this unusual experience even more exciting.
What intimate items are best to take with you on a passionate hike? Both anal stimulators or plugs, as well as small clitoral stimulators will be useful . Especially exciting adventures should definitely choose remotely controlled vibrators – they will give this extraordinary walk an even hotter wave of emotions.
Outdoor sex will definitely stay in your memories for a long time, as well as strengthen your bond and unleash unprecedented and unprecedented emotions. The more extreme your shared adventures, the stronger and more lasting your relationship will be!