As the title says, this time we're going to look at the sex icons of the 90s . It was an era in which we saw the dawn of the Internet, the rise of cable television, and the height of the Playboy girls' fame. Enjoy and hopefully it will bring some nostalgia. 🙂
Denise Richards
---
She appeared in various TV shows before gaining fame with her memorable role in Starship Troopers. But the role that really brought her huge fame was in the erotic thriller Wild Things. Denise's sex appeal landed her the role of a Bond girl in The World is Not Enough. Although she was extremely unconvincing as a nuclear physicist, no one can deny Denise's suitability as a Bond girl.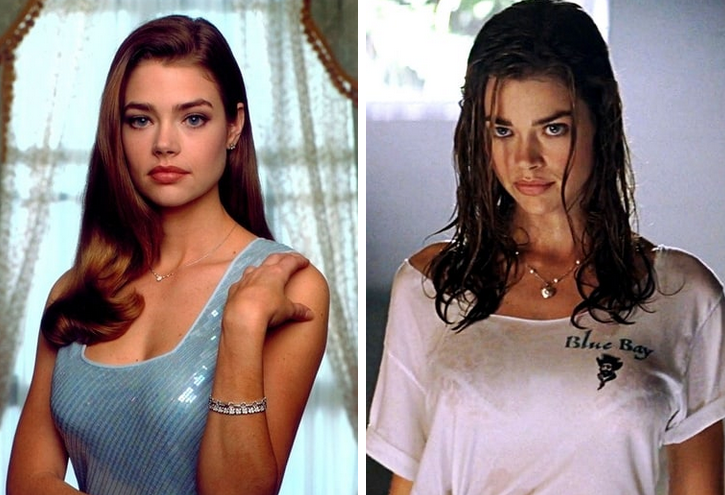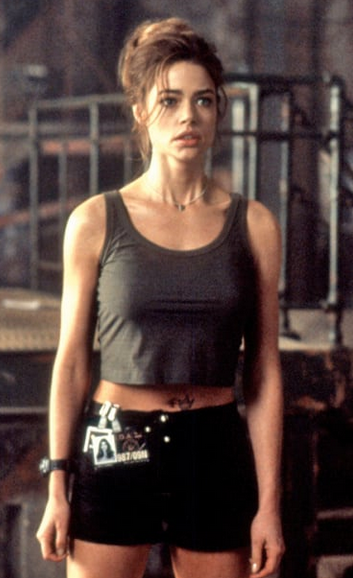 Pamela Anderson
---
The most compelling sex symbol of the 90s, Pamela Anderson, rose to prominence as a Playboy girl and continued her path to fame with a very successful TV career. She starred in a series of erotic films and became the reason for the huge success of "Baywatch". Pamela's infamous relationship with Tommy Lee resulted in possibly the most popular leaked private sex tape of all time.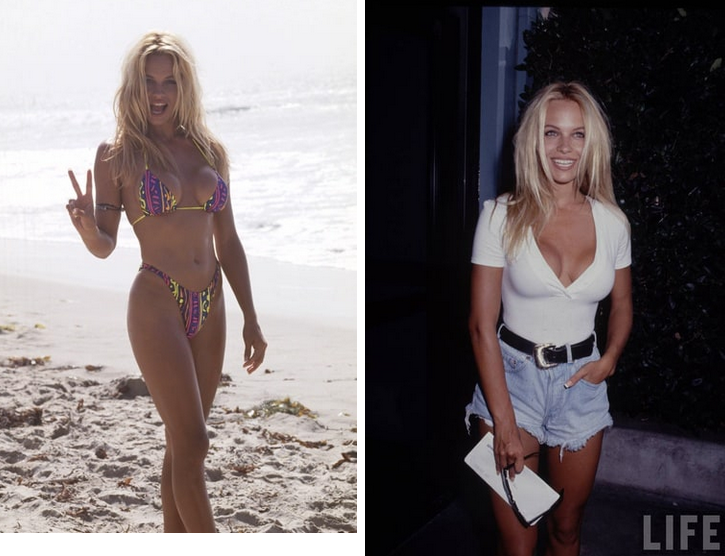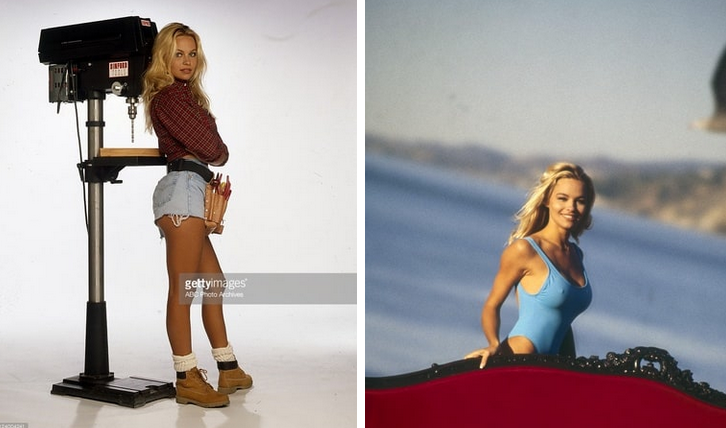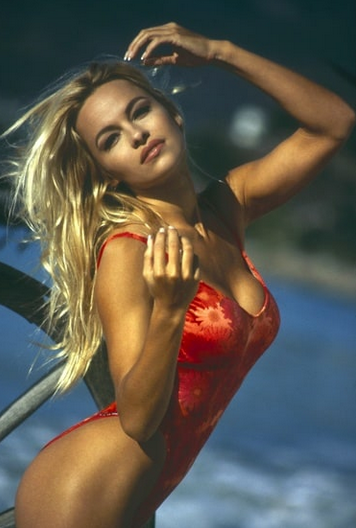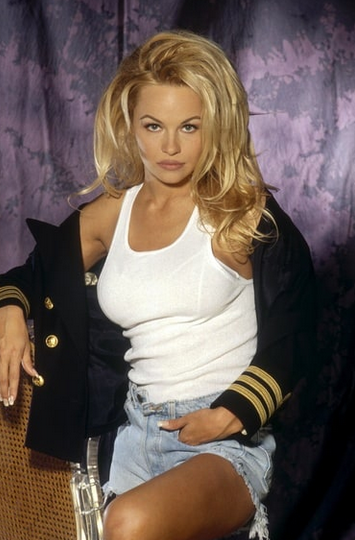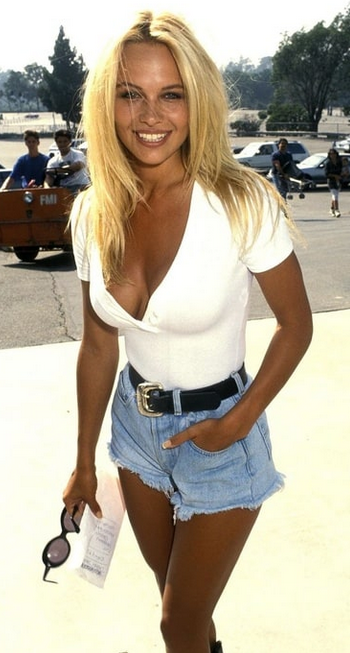 Jennifer Connelly
---
My favorite sex icon of the 90s, actress Jennifer Connelly, already had success in the 80s in the movie Labyrinth. She had some very memorable roles in the 90s, even in movies where she wasn't naked ("Career Opportunities"). Her major role as a sex symbol was in The Hot Spot (1990). In the 90s, Jennifer Connelly was like a unicorn, a very rare combination of a beautiful face, sensual body and acting ability, even by today's standards. Unfortunately, she struggled with an eating disorder (which caused her to lose a lot of weight) and underwent breast reduction surgery. But despite all this, even in her 50s, Jennifer Connelly is still a beautiful woman.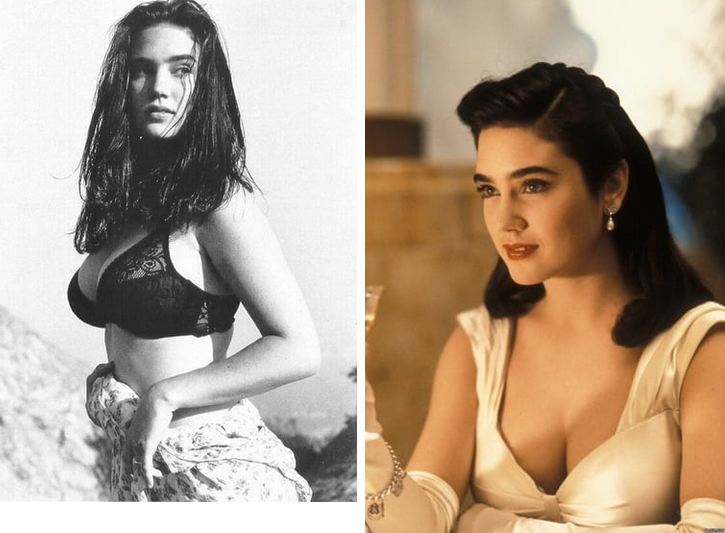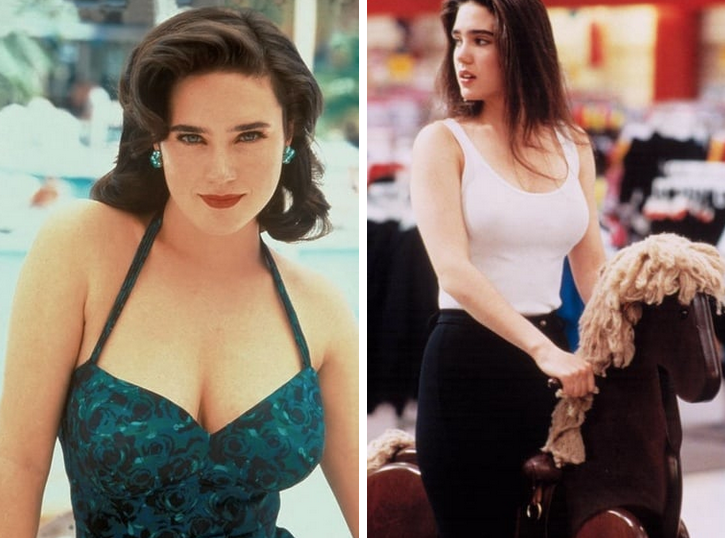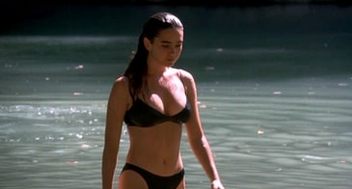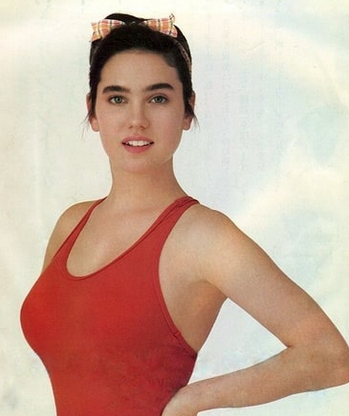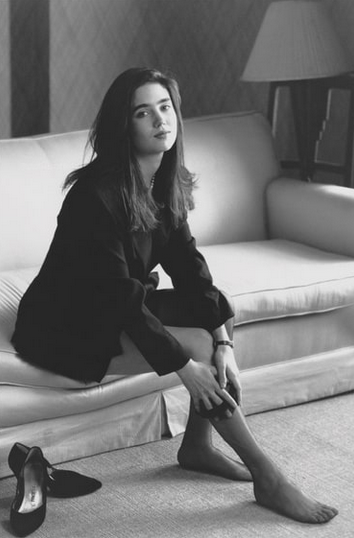 Carmen Electra
---
One of the most prominent sex symbols of the 90s – Carmen Electra – gained fame with her first nude photo in Playboy magazine. This led to a role in Baywatch and hosting MTV's Singled Out. She posed for Playboy magazine several times and went on to a successful acting career in several trashy comedies.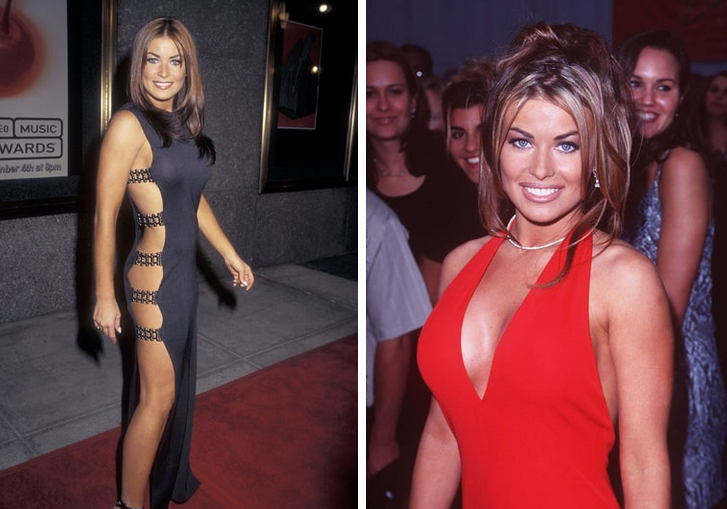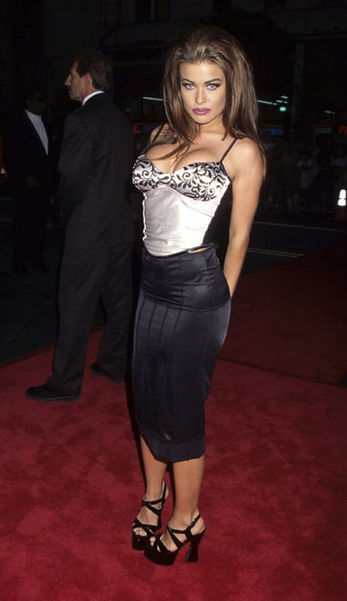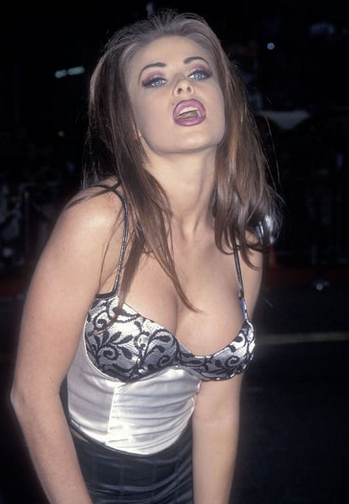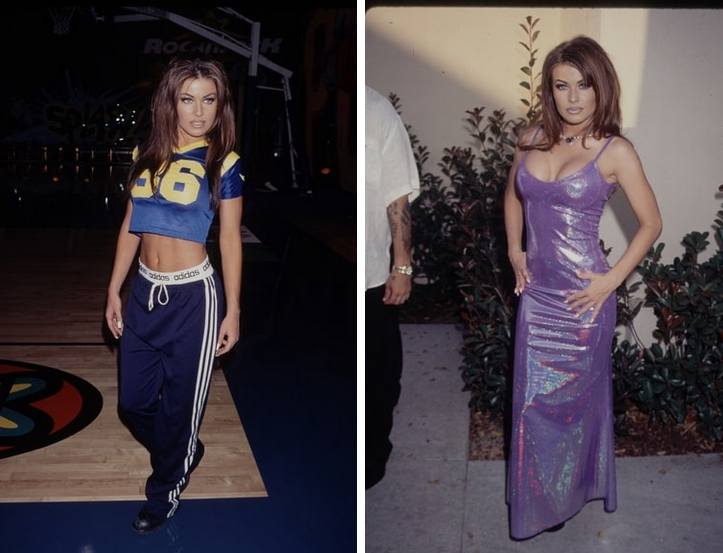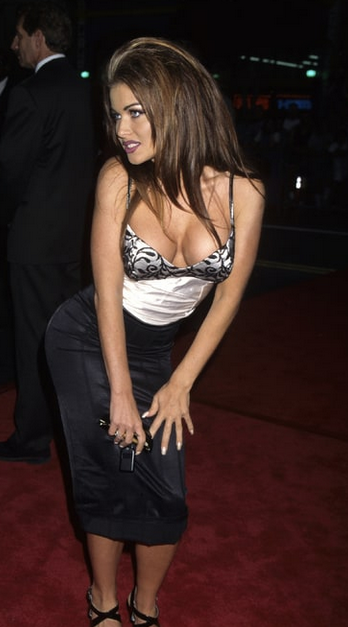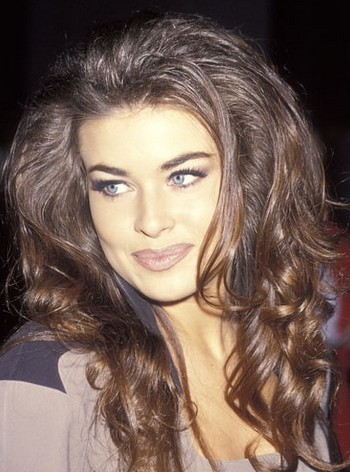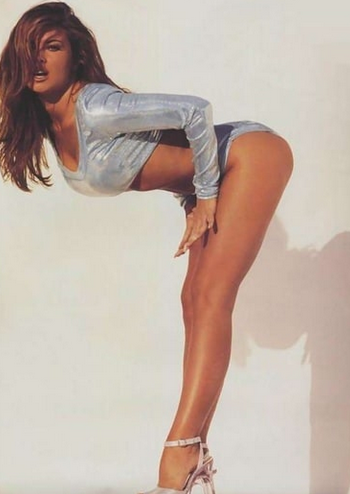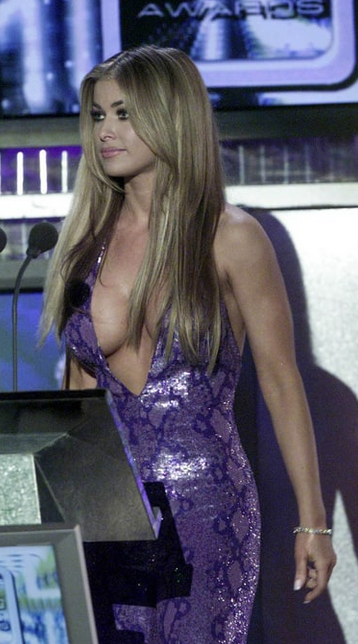 Krista Allen
---
The actress became widely known for her memorable elevator scene in Jim Carrey's 90s hit Liar Liar. But before that, Krista Allen became the Queen of Skinemax, starring in the softcore series Emmanuelle in Space. The actress was also a regular guest on Baywatch Hawaii. Also known for her role in the soap opera "Days of Our Lives".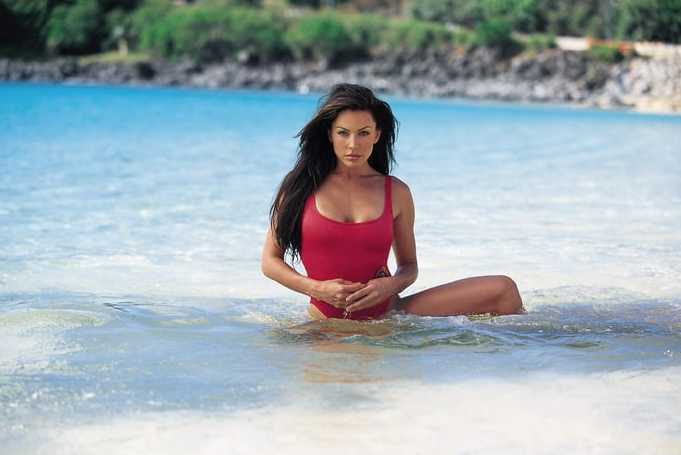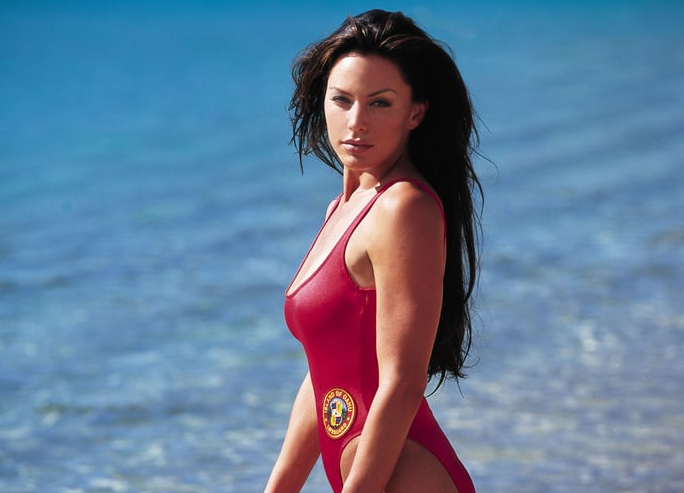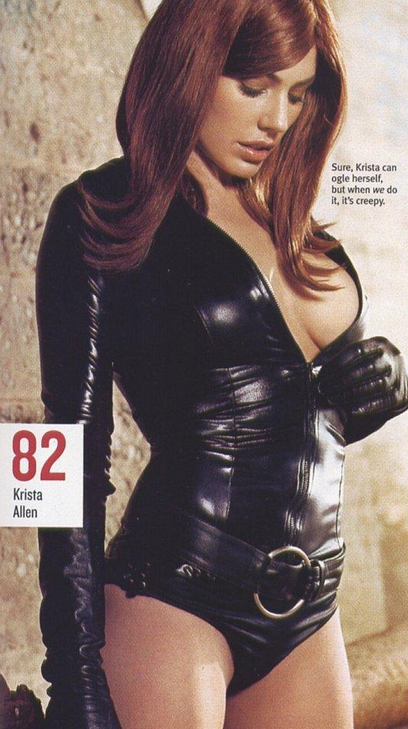 Victoria Silvstedt
---
Former Miss Sweden, who had the honor of being a Playboy girl. She immediately became very popular in the US and was selected for Playboy in 1997. One of the rare girls who had a very successful career even after Playboy. She developed her acting career by appearing in comedies.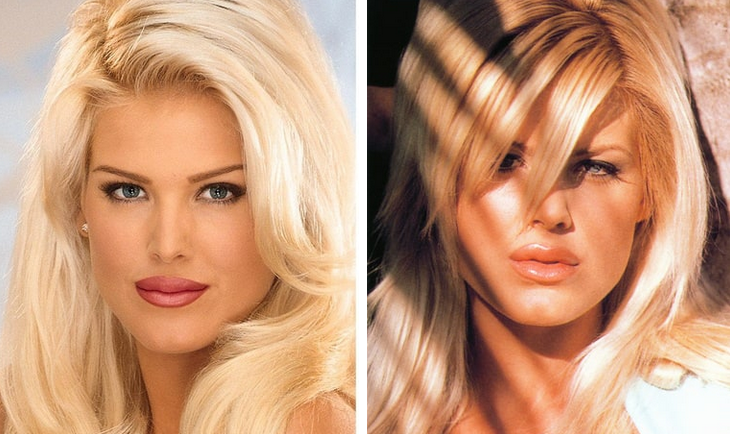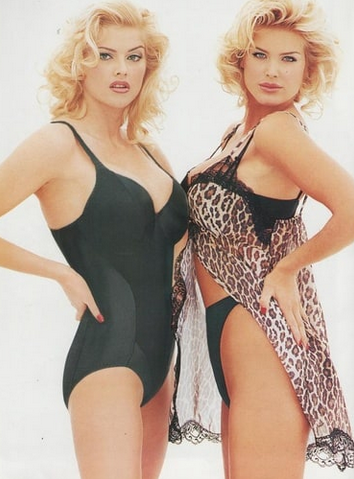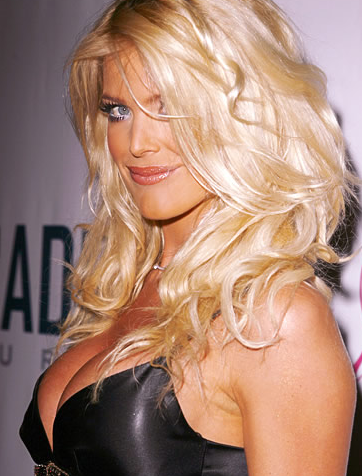 Tia Carrere
---
She appeared in the TV series General Hospital in the 1980s, but her real breakthrough came in the 1990s. She appeared in various TV shows and successfully transitioned to cinema. She became known for her role in "Wayne's World" and "Wayne World's 2". The actress also played an unforgettable role in the film "True Lies", in which Arnold Schwarzenegger also participated. Later, Tia created her own TV show, Relic Hunter, which is like a female version of Indiana Jones. In 2003, she posed naked for Playboy magazine.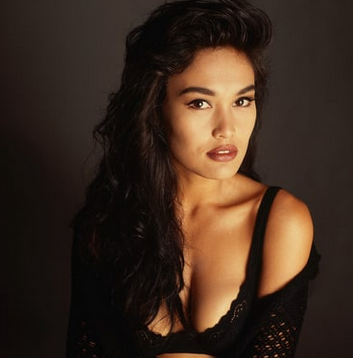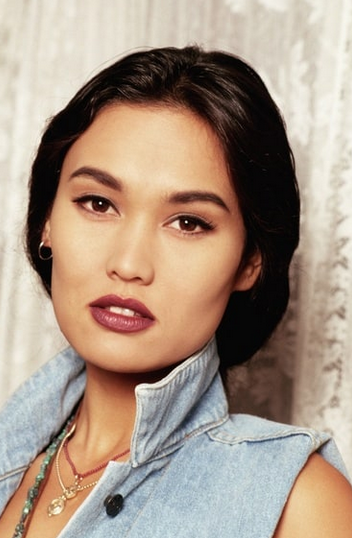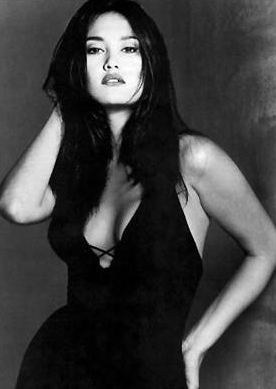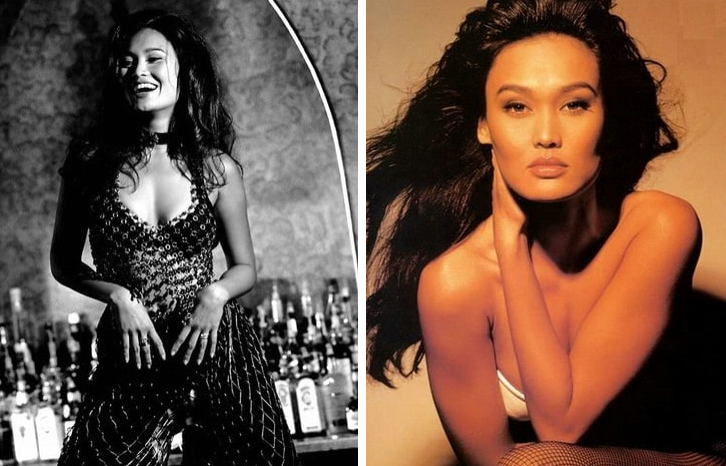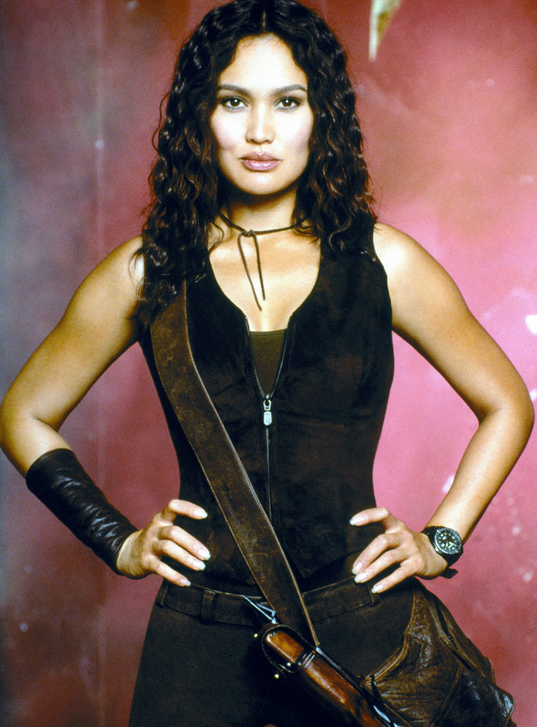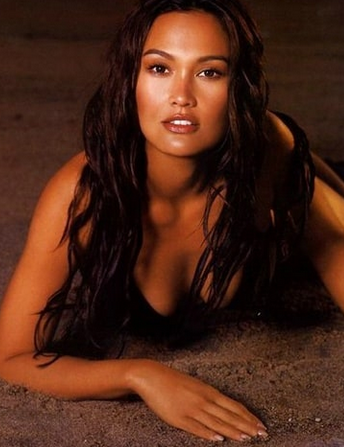 Sharon Stone
---
Who can forget Catherine Tramell in Basic Instinct? Arguably the most erotic portrayal of the femme fatale in Hollywood history. Sharon Stone immediately became a sex symbol with this role. She also starred in the 90s classic film Total Recall. However, her most famous role was in Martin Scorsese's Casino.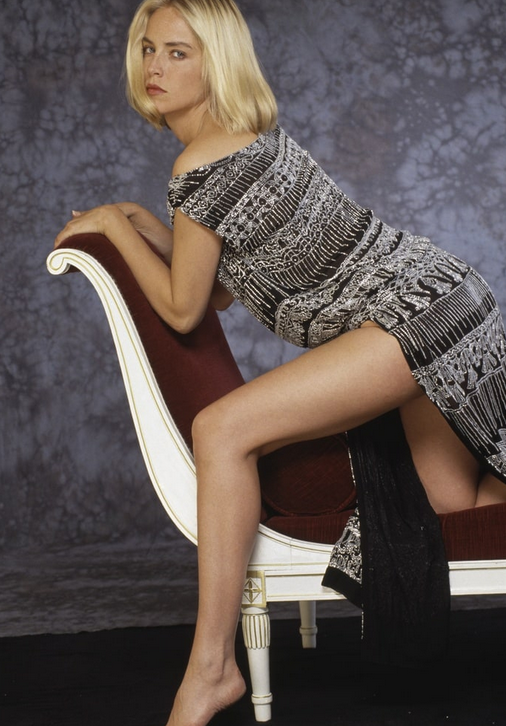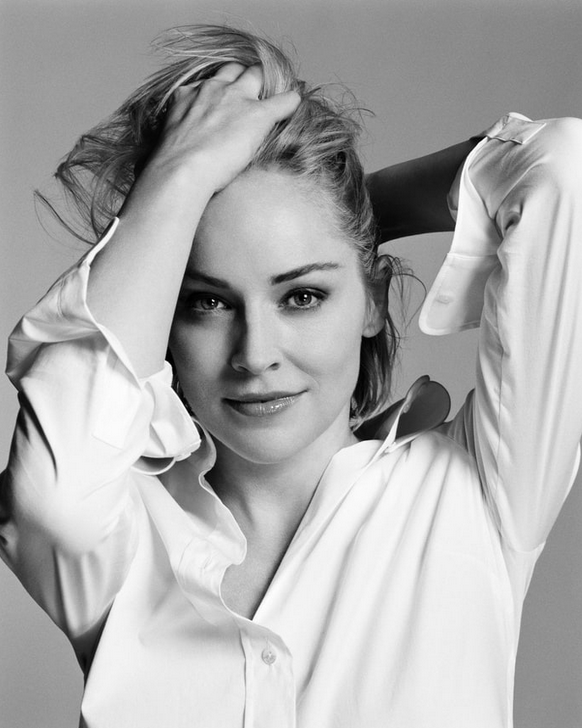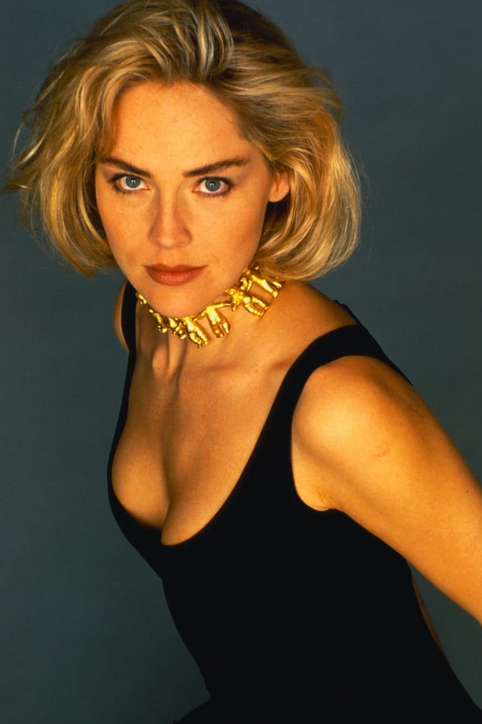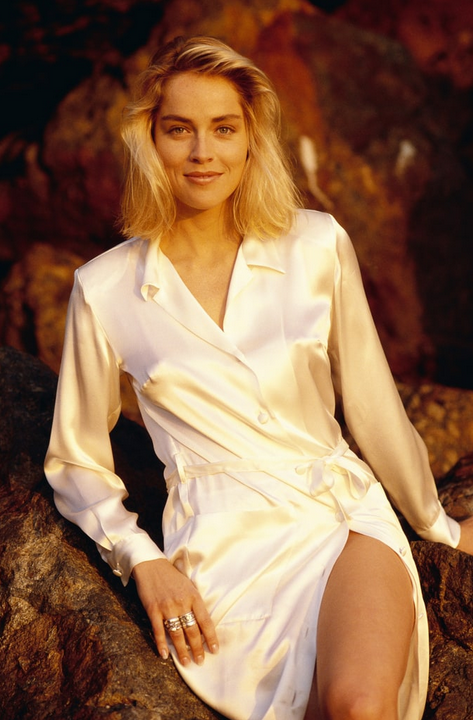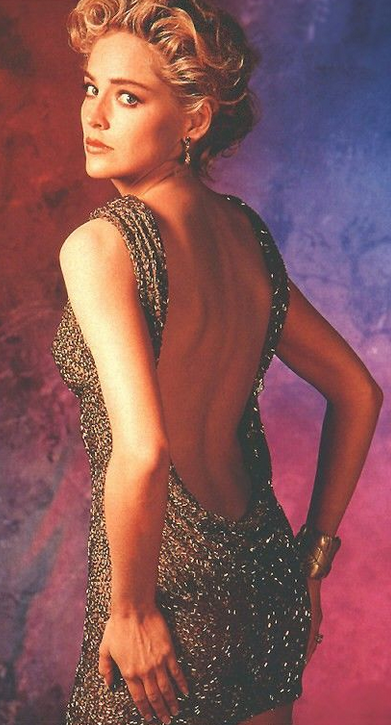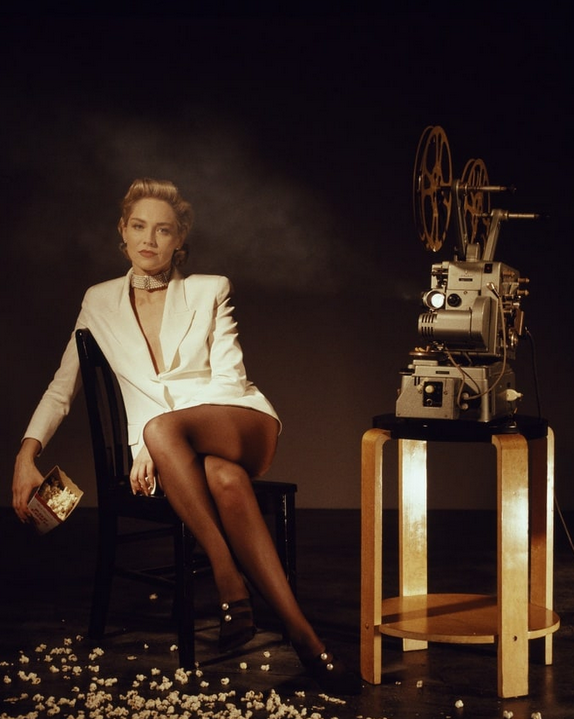 Shannon Tweed
---
The queen of erotic thrillers. This former Playboy girl (and Hugh Hefner's ex-girlfriend) had a very successful career in adult films. She later became famous for marrying Kiss member Gene Simmons.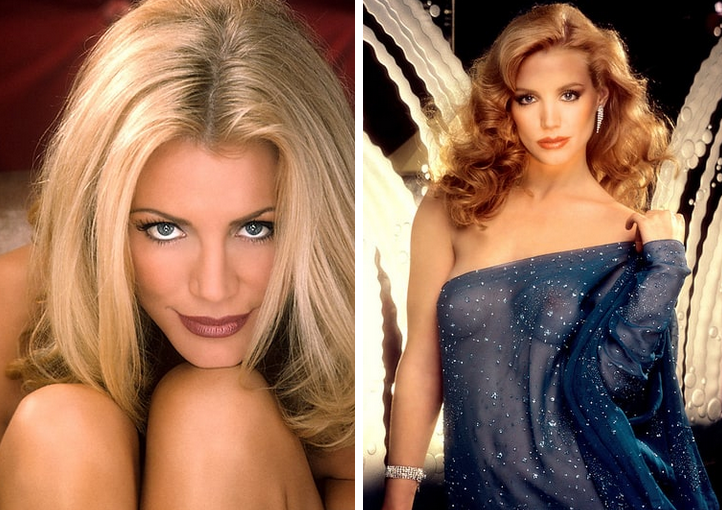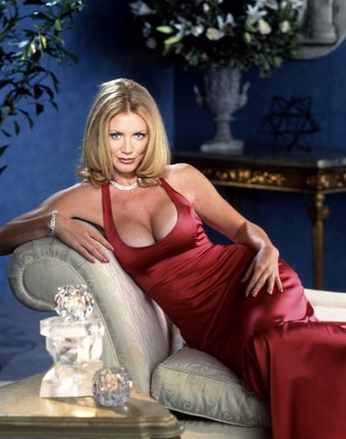 Elizabeth Hurley
---
This English beauty first rose to fame as Hugh Grant's girlfriend. Her black Versace dress, accompanying Hugh Grant to the film premiere, became a phenomenon. In 1997, she starred in the first Austin Powers movie, which became her first blockbuster. Before this fame, she played many "naked roles" in little-known films. She is now almost 60 years old and stars in the TV show 'The Royals'.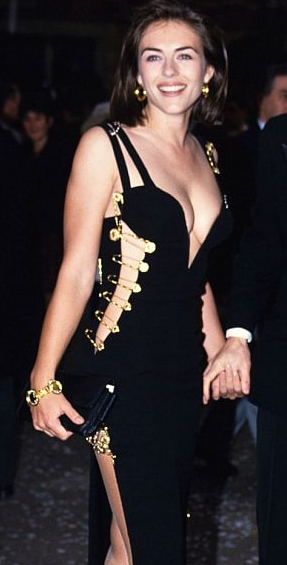 Demi Moore
---
Demi Moore was already a star in the 80s, but her fame peaked in the 90s, when she became the highest-paid actress in Hollywood. In the 1990s, she starred in such successful films as 'A Few Good Men', 'Indecent Proposal' and 'Disclosure'. She received a then-unprecedented salary of $12.5 million for her role in Striptease, which featured many parts of her body.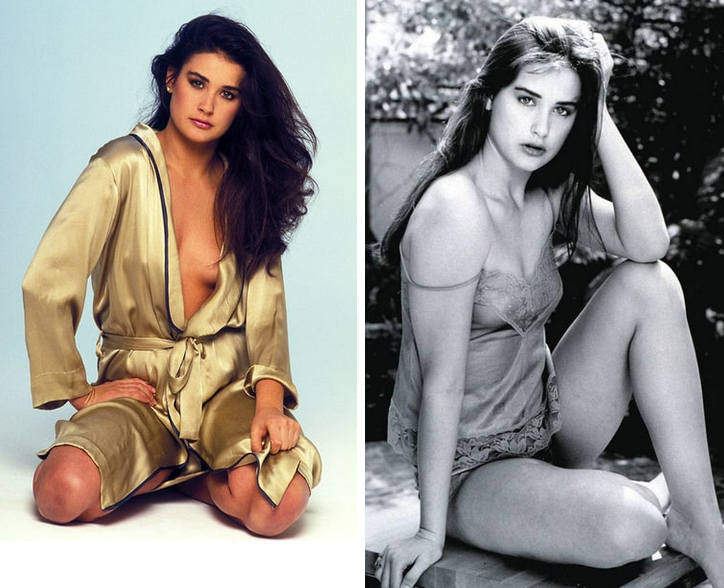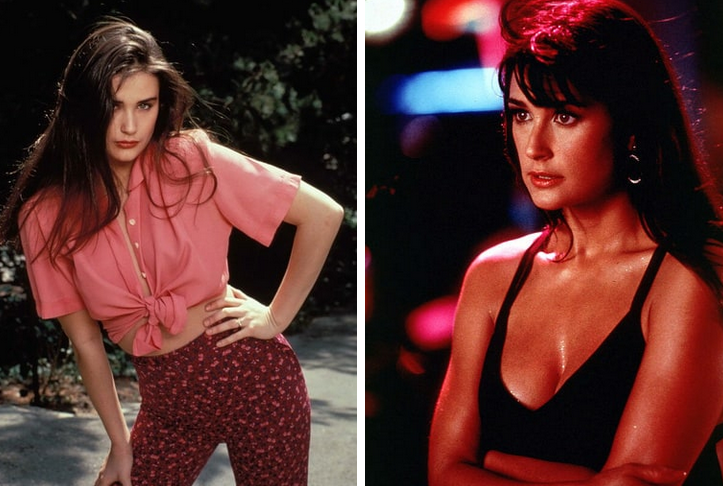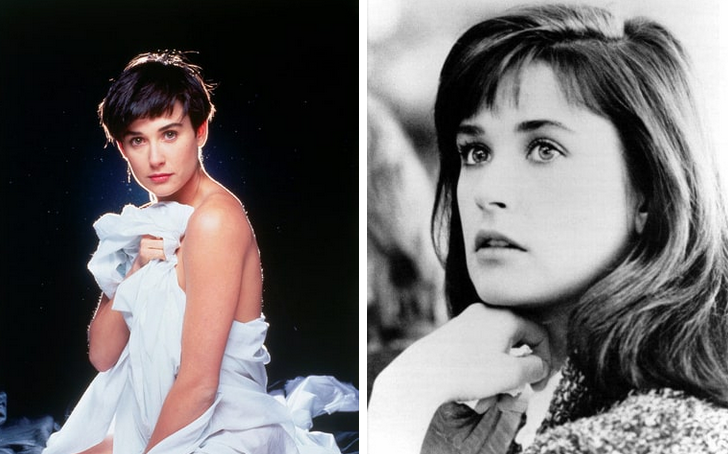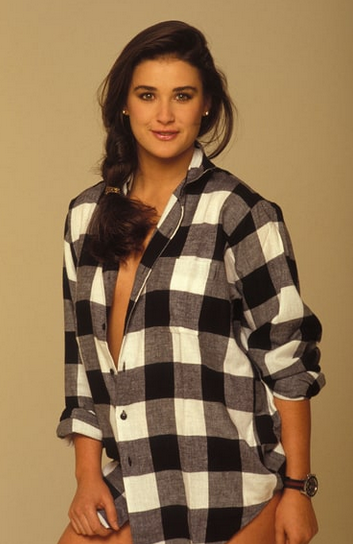 Erica Eleniak
Another former Playboy girl who rose to fame on 'Baywatch'. She also had a hugely popular striptease scene in the 90s action movie 'Under Siege'.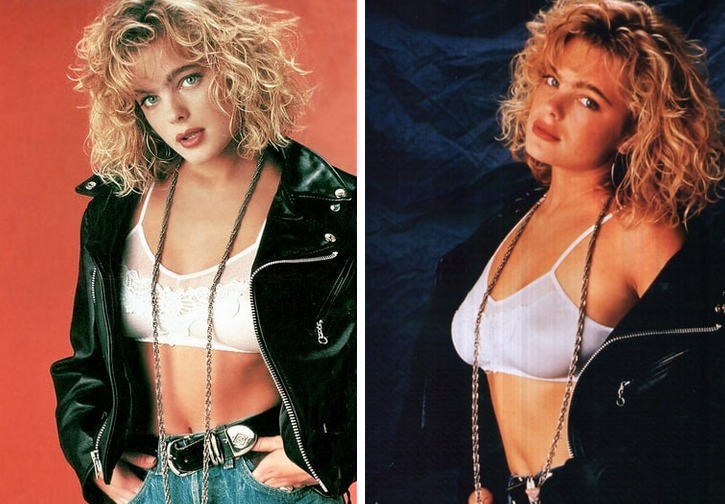 Salma Hayek
---
This Mexican goddess rose to Hollywood fame with her breakout role in Desperado. This was followed by another memorable performance in 'From Dusk Till Dawn'. She has had a very successful career in Hollywood and still looks stunning.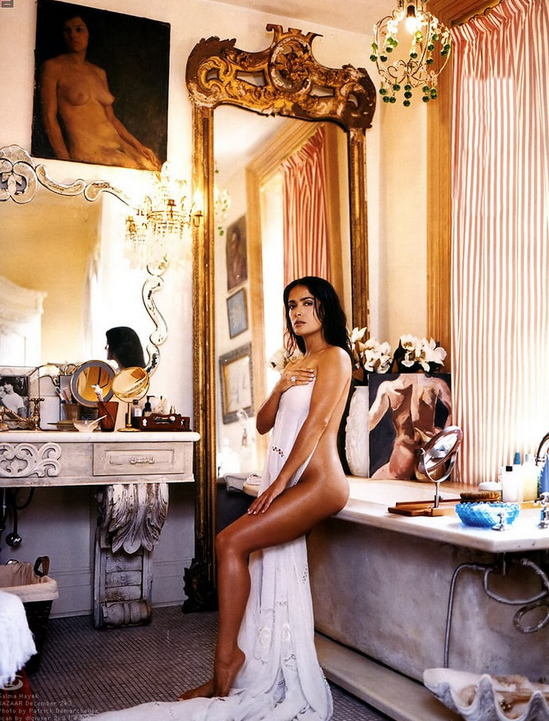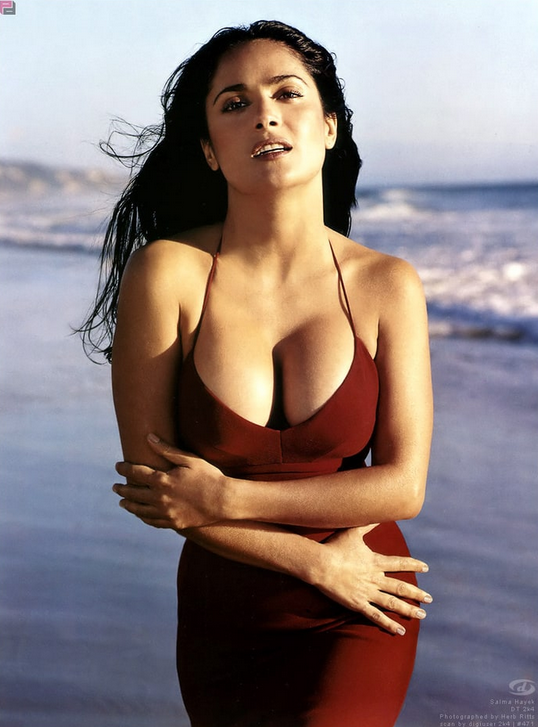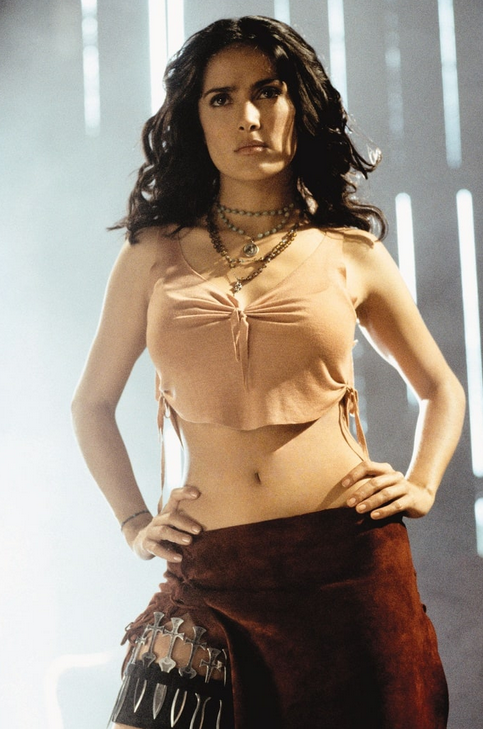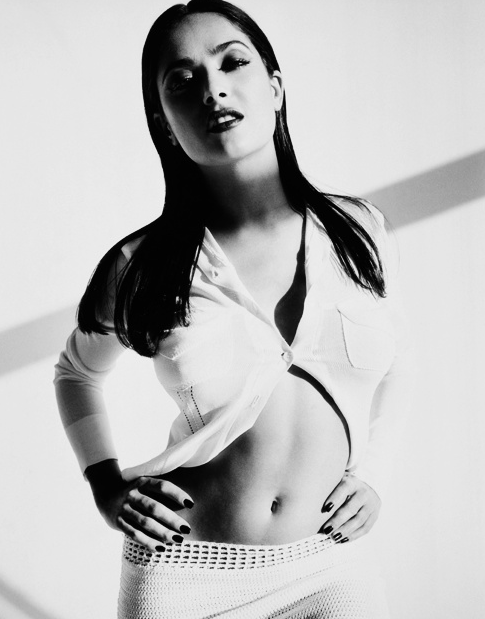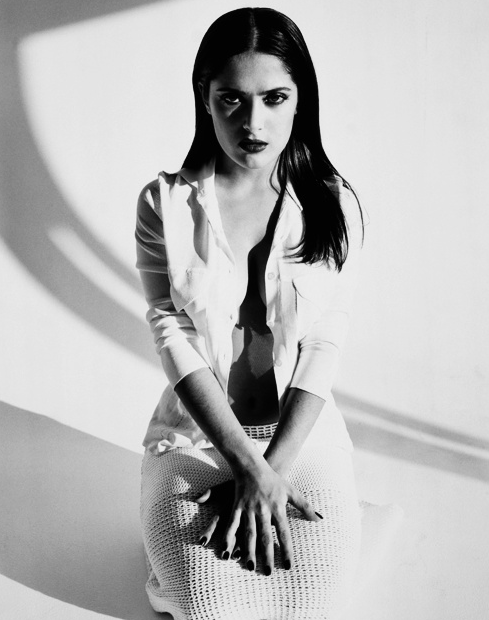 Jenny McCarthy
---
Another Playboy girl, Jenny McCarthy built a very successful career thanks to MTV in the 90s. She became a talk show host and even now appears regularly on television. Definitely the most successful Playboy girl in terms of longevity.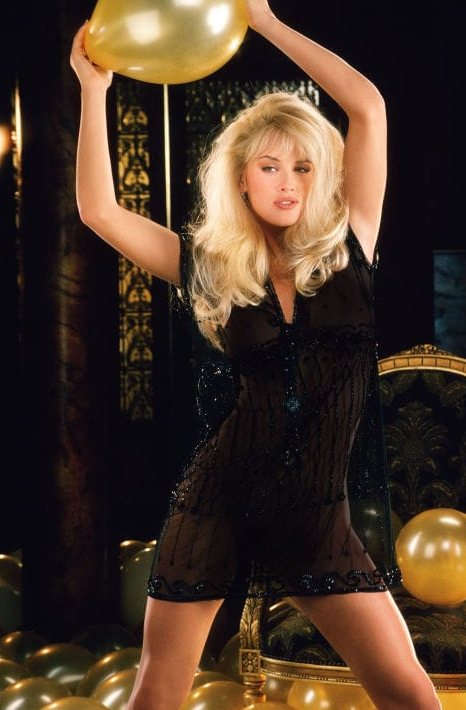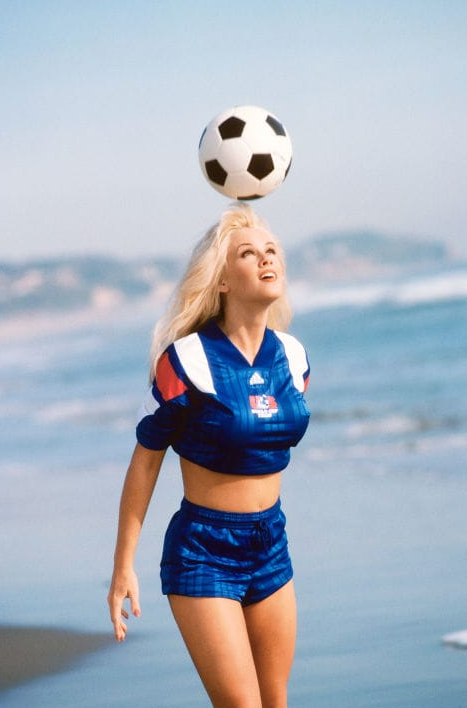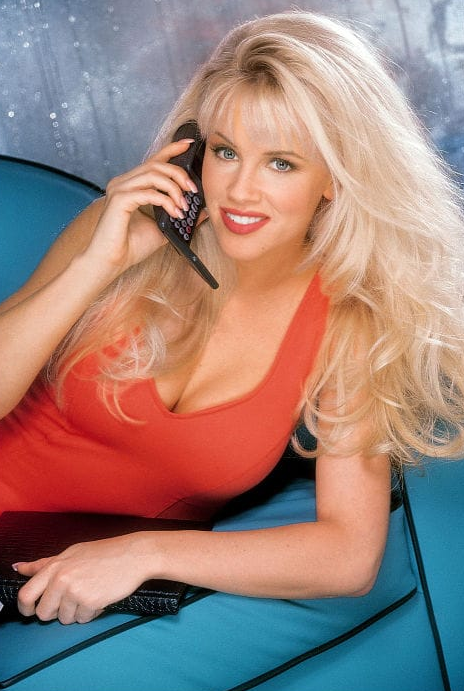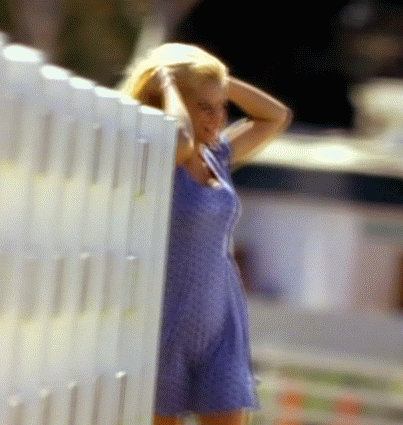 Anna Nicole Smith
---
This Playboy girl became a very successful model. She also tried to launch an acting career, which included two erotic films, Skyscraper and To the Limit. She had a very public personal life that included a controversial marriage. Her life ended in tragedy as she was found dead from a drug overdose.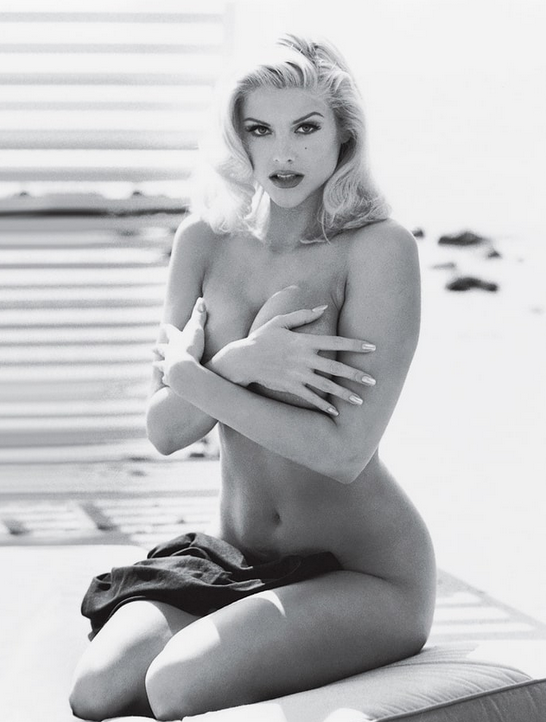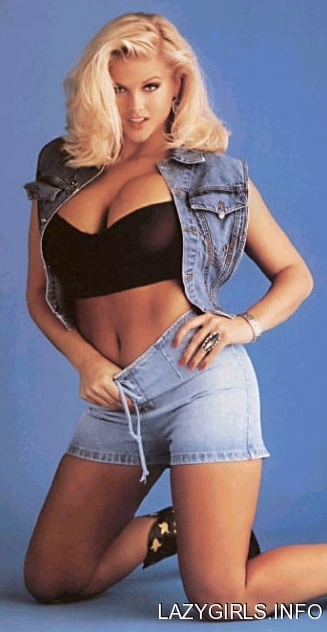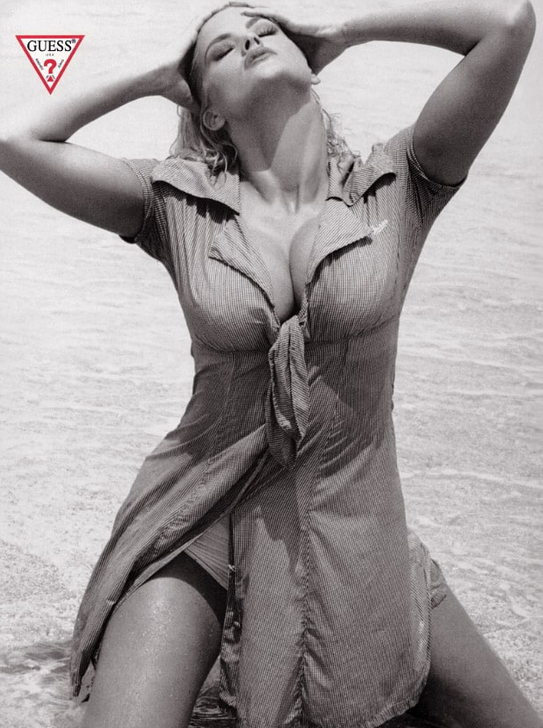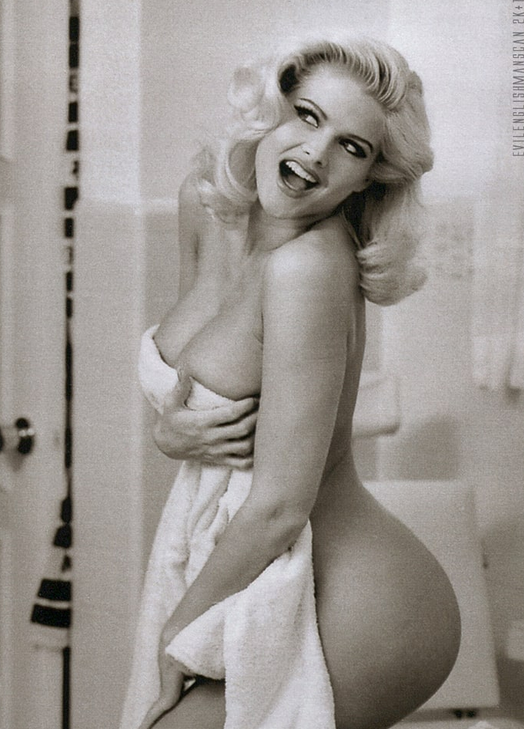 Charisma Carpenter
---
This actress had a breakthrough thanks to the movie "Buffy the Vampire Slayer". Initially, she played a less-than-likable character in the series, but over time her character developed and she eventually ended up in a Buffy spin-off series called 'Angel'.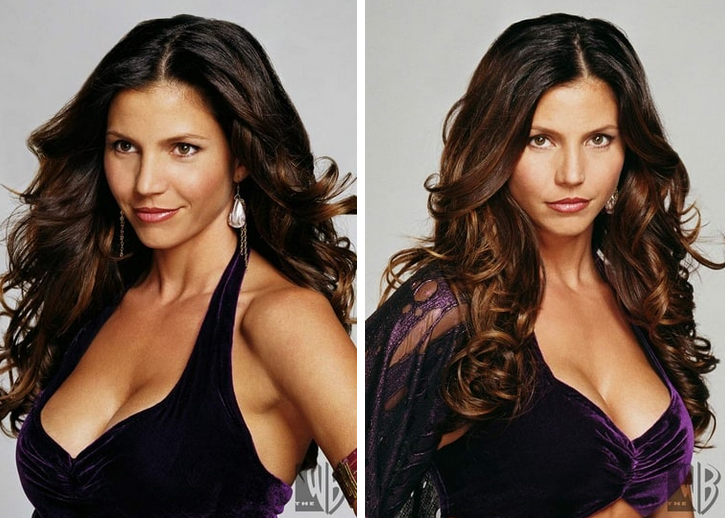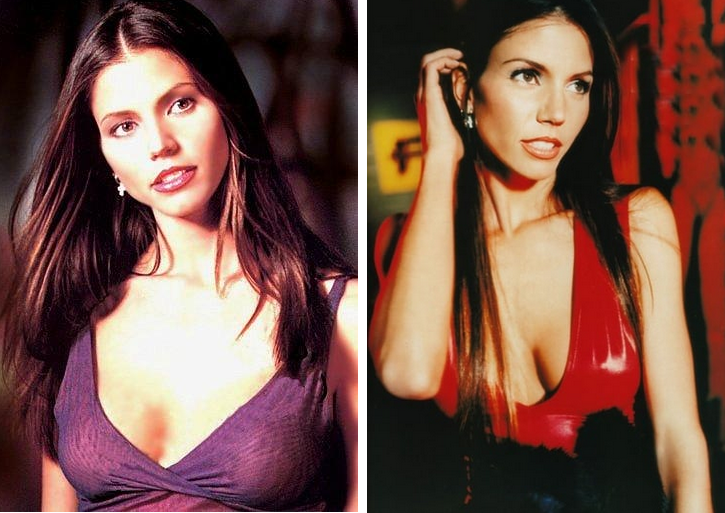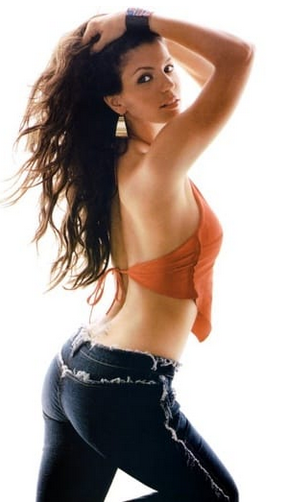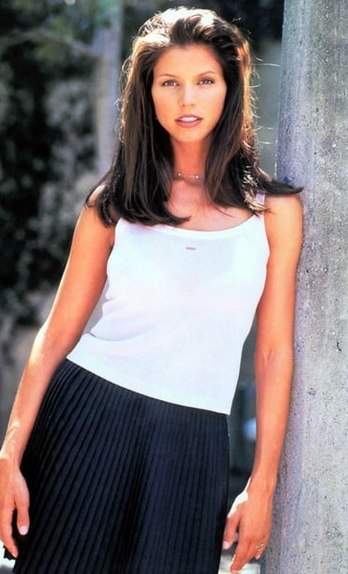 Heather Graham
---
The first notable role of this actress was in the movie "Drugstore Cowboy". This was followed by various television appearances, but she really broke out in Paul Thomas Anderson's Boogie Nights, her first porn star role. In 1999, she starred in the highly successful Austin Powers sequel, The Spy Who Shagged Me. Throughout her career, Heather Graham has been very comfortable with her body and has done many nude scenes.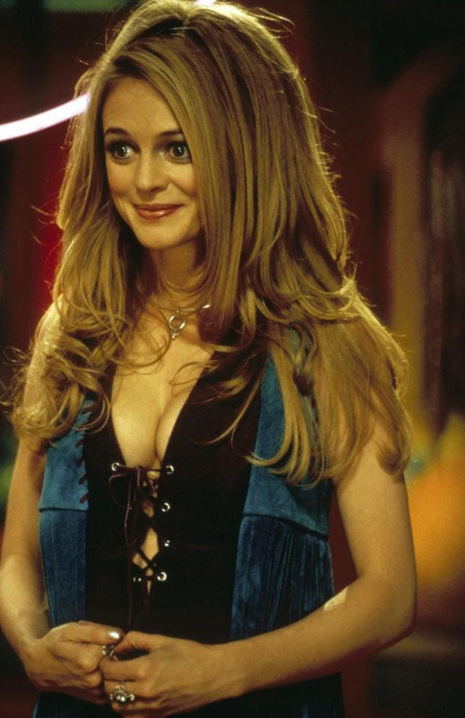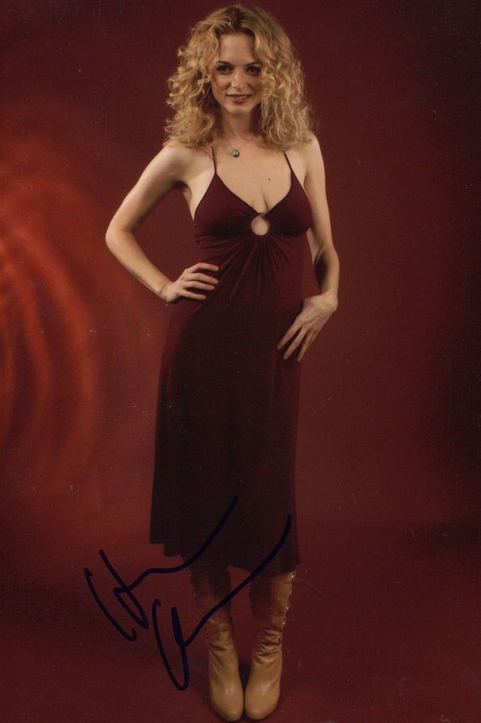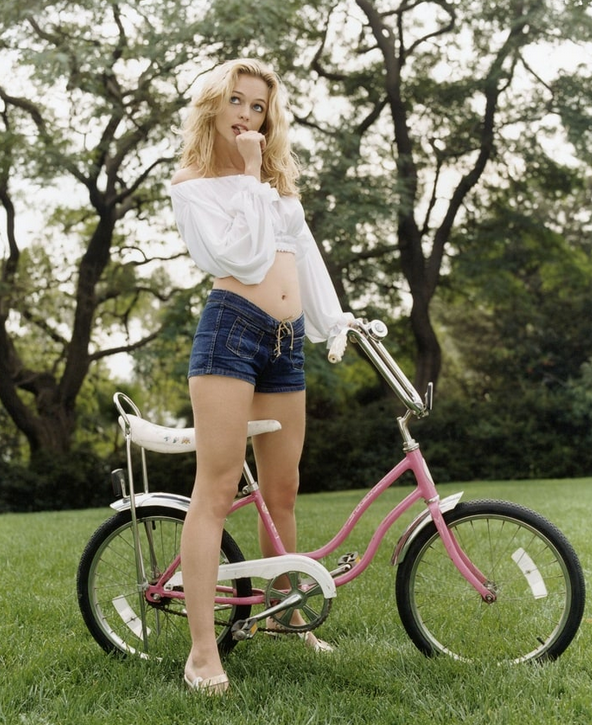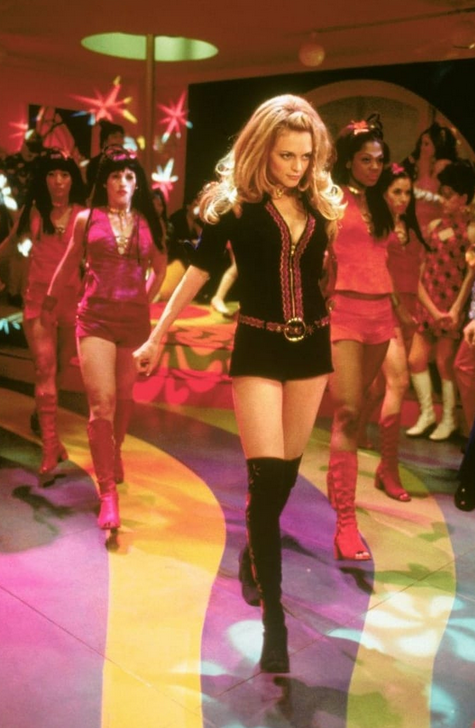 Rose McGowan
---
This beauty rose to fame with her role in Doom Generation before gaining more fame with the blockbuster Scream. In the 2000s, she became one of the main characters of the series "Charmed".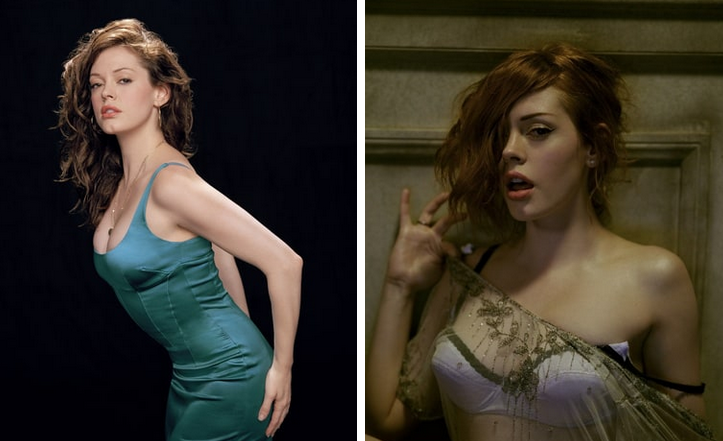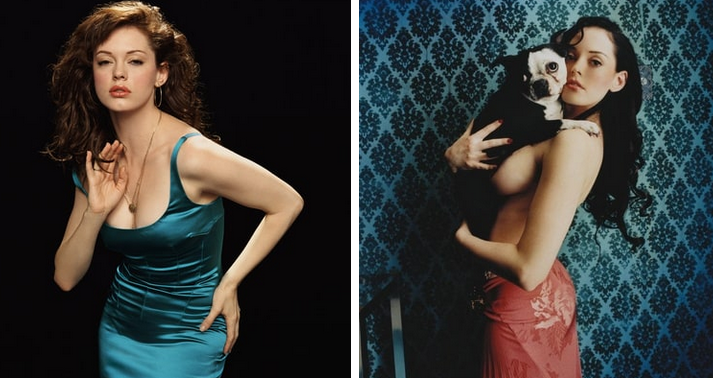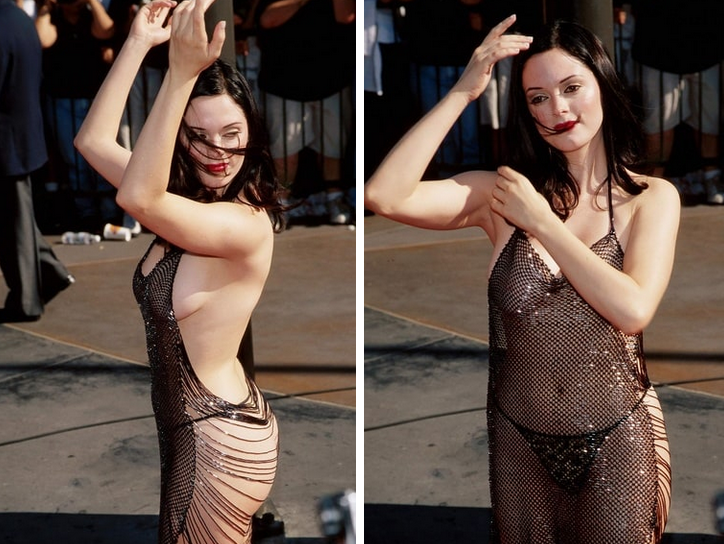 Nicole Kidman
---
This Australian beauty became a Hollywood star in the 1990s with her many roles and publicized relationship with Tom Cruise. Probably the best actress on this entire list. She still boasts a rare combination of beauty, acting talent and sexiness.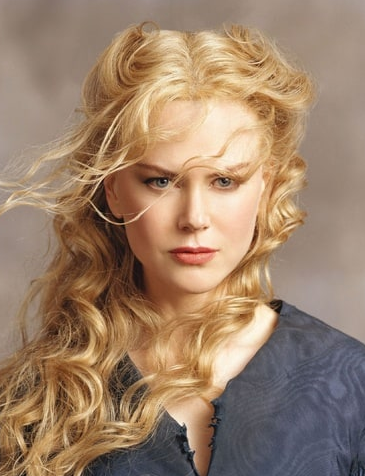 Teri Hatcher
---
This actress became popular in the 90s when she got the lead role in the movie "Lois & Clark". Also memorable are the nudity scenes in movies like "The Cool Surface" and "Heaven's Prisoners". The role of the Bond girl in the film "Tomorrow Never Dies" also brought popularity, which is a great achievement, as she was competing against the gorgeous Monica Bellucci for the role. In 1997, FHM readers named her "World's Sexiest Woman". In the 2000s, she had a very successful run on the television show Desperate Housewives.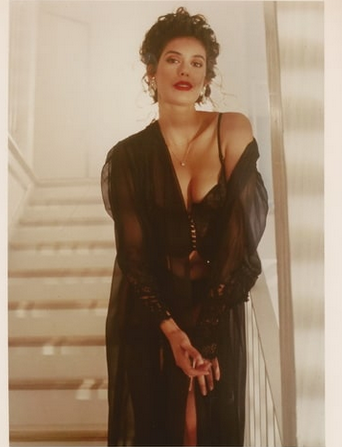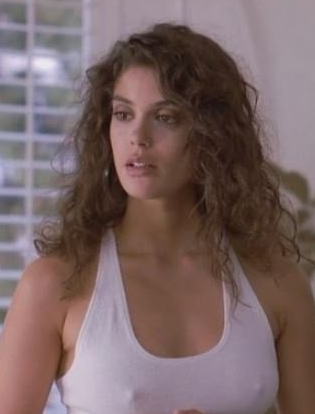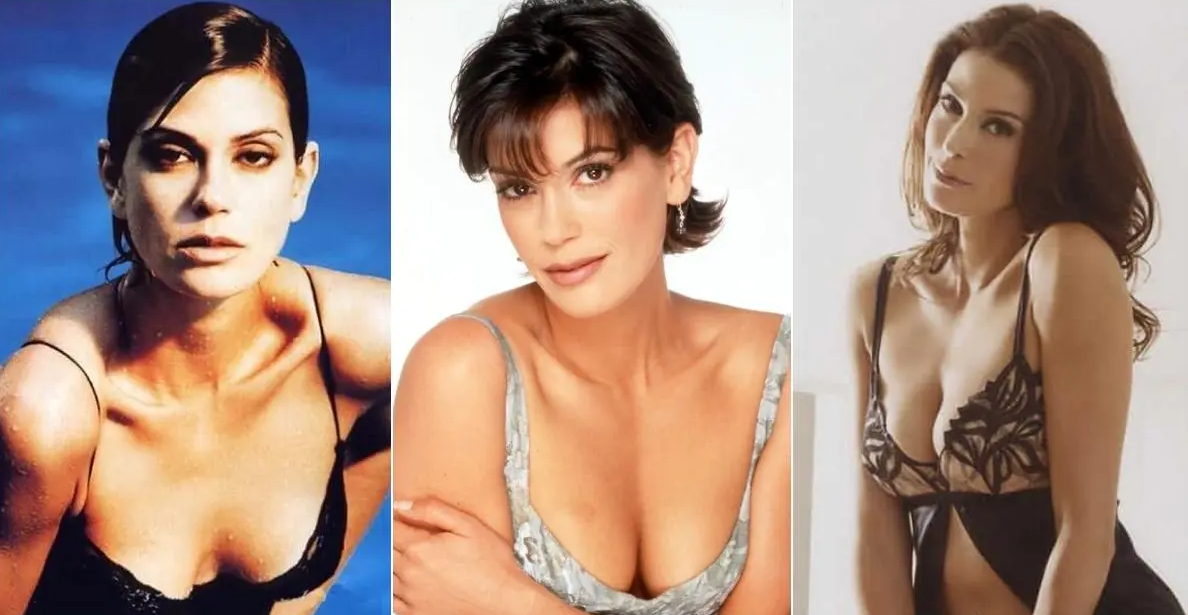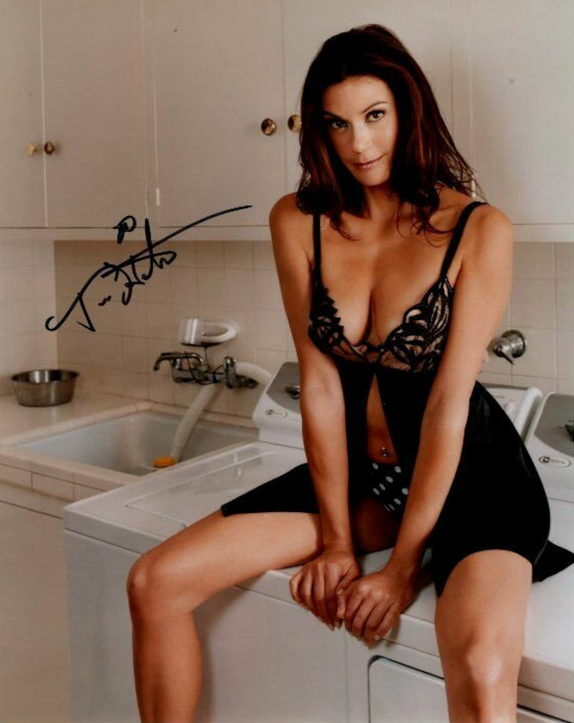 Alyssa Milano
---
The first major role of the Italian-born actress was in the TV series "Who's the Boss?". In the nineties, she appeared in various TV shows and brave enough, despite her public image, even dared to take nude scenes in erotic films. Later, the actress played the main role in the series "Charmed" with Rose McGowan.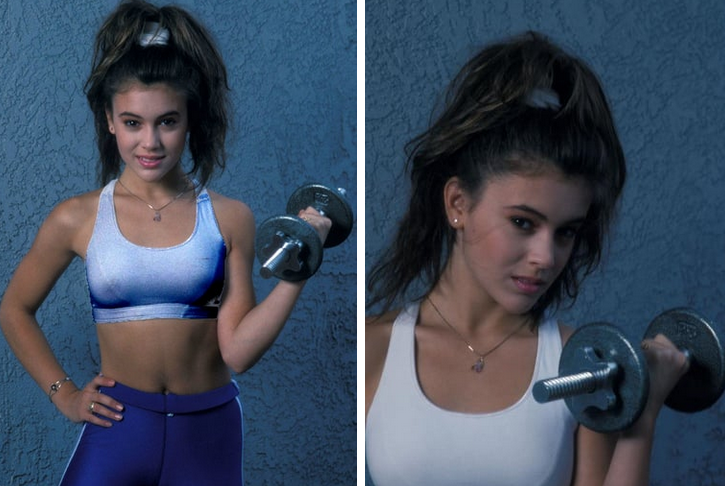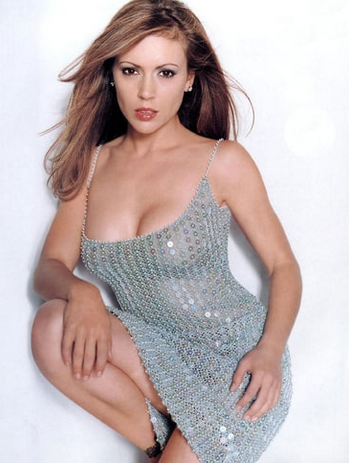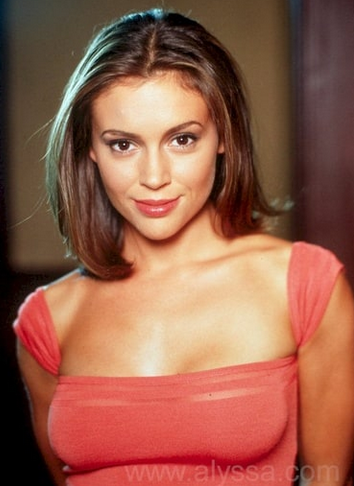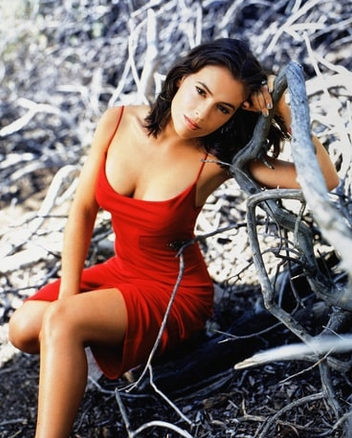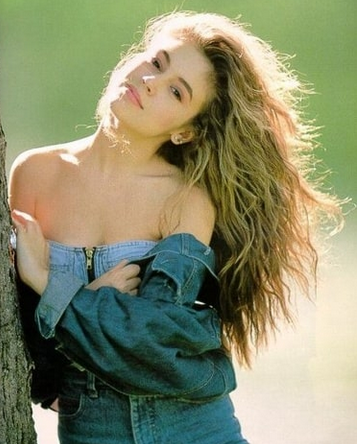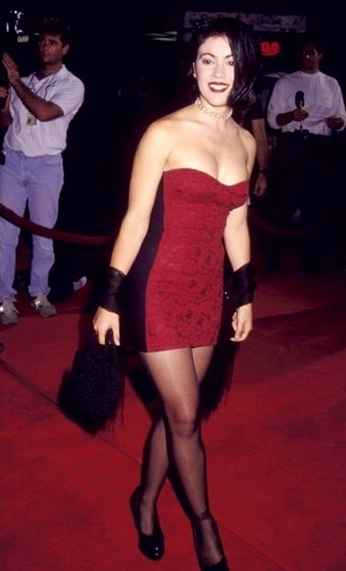 Shannen Doherty
---
This beauty rose to stardom as Brenda Walsh on the 90s teen soap opera Beverly Hills, 90210. Her rise to fame naturally led to Playboy nudes. Later became one of the main actresses in the series "Charmed" together with Alyssa Milano.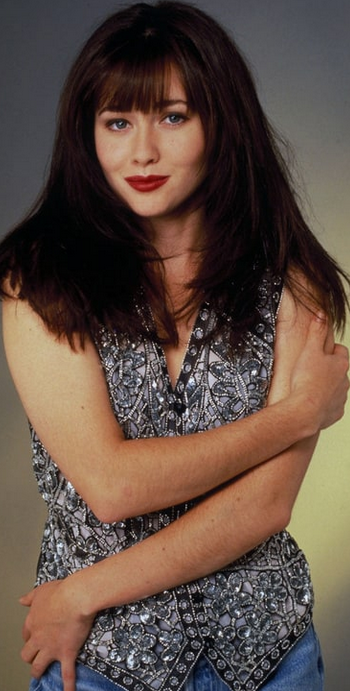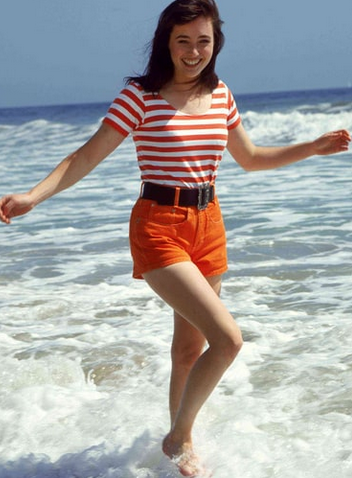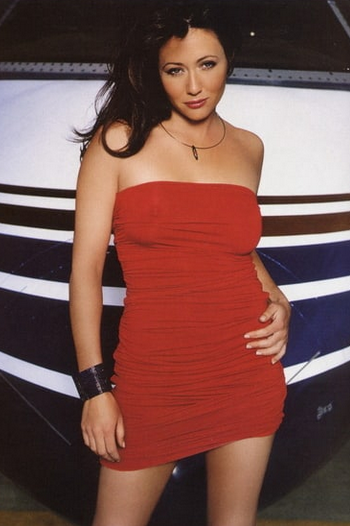 Cindy Margolis
---
As the Internet appeared, Cindy became its first star. Yahoo called her the "Queen of the Internet" and she became the most downloaded person in 2000, according to the 2000 Guinness Book of World Records. In 2006, she posed nude for Playboy magazine and in 2010 created her own reality show.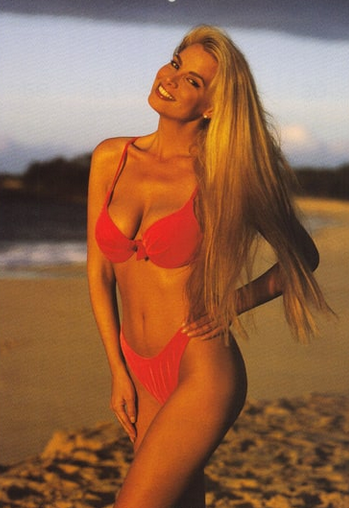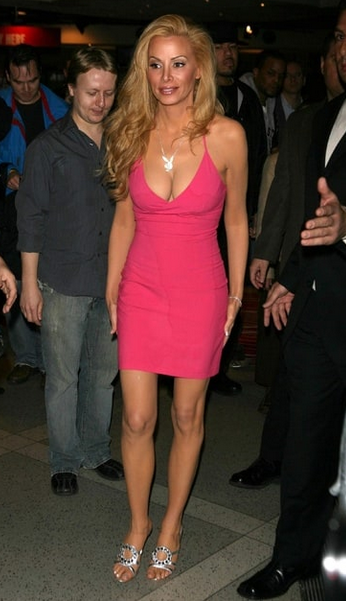 Gena Lee Nolin
---
Another "Baywatch" alum who eventually left the show and landed a starring role on "Sheena." In 2001, she posed naked for Playboy magazine.