Catherina* is a 32 year old Latvian girl. She is handsome, sporty, tastefully dressed and very confident. You can see that she thinks about how others see her. She can be found in the solid sports clubs and luxury shops of our biggest city. She is no different than many other women. But at the same time, she has a secret. She is an escort girl or a prostitute. And Catherina is not afraid to be called by that name at all. She loves money and loves her job.
***
Catherina has divided her clients into several categories. A few minutes are enough, and she already knows what to expect from an unknown man: which of them will be gentle as a teddy bear and who will turn into an aggressive one.
But Catherina is a real professional. In awkward situations, she pretends not to know her former customers, but isn't afraid to look them in the eyes. The fact that these men fall into her arms as a soft, fluffy kittens and later play faithful spouses and stable family heads with their families is not her problem. Their pretentious behavior and hypocrisy only amuse her. Their relationship is a personal secret of hers and she will take it to her grave.
First time
The first guy she had sex with was her classmate. She was only fifteen and a half at the time. He was a couple of years older than her because he seemed to be left once or twice for a second year. She didn't give her flower to him immediately. "I made him wait about half a year. By the way, this was not the first time for him. He already knew how and what to do. Although everything seemed very interesting to me, I didn't understand where all the joy really was."
Catherina remembers the conflict that was following the first night. After the first time, she felt absolutely no pain, and no drop of innocence. It took a long time to justify that this was indeed her first time. Tired of apologizing, Catherina went to the doctor. The doctor comforted her, explaining that this was her physiology. The friend didn't want to believe her for a long time. Nevertheless, their friendship and communication lasted for a few more years.
First slip
"I was 16, but he was 36. My girl friend and I were sitting at the bus stop and the car stopped near us. I immediately saw that the man is much older than us. He offered to get in the car. He was handsome and seemed very intelligent. But I didn't feel any attachment. I rather agreed out of curiosity."
"The stranger offered to take me to the sea. He drove my friend home and we were soon left alone in the car. I remember the details quite clearly. When the car stopped in a remote seaside village near a small forest, he asked for a blowjob."
Catherina admitted to the man that she can't do that, because she had never done this. He explained in a calm voice that it was very simple. At the time, everything seemed extremely interesting to a 16-year-old Catherina. As she says herself, she wanted to experience and try as much as possible at the time.
"I tried. And thought that there is nothing to worry about. And I liked it because it was interesting." After that, she met this man several more times.
Catherina doesn't hide that her classmates were very conservative, so she taught them new things and revealed secrets. "It was fun to discuss it with my friends. We were all young and curious at the time. We asked each other in which positions it is more pleasant to make love, to use protection or not. It was a pleasant experience for me."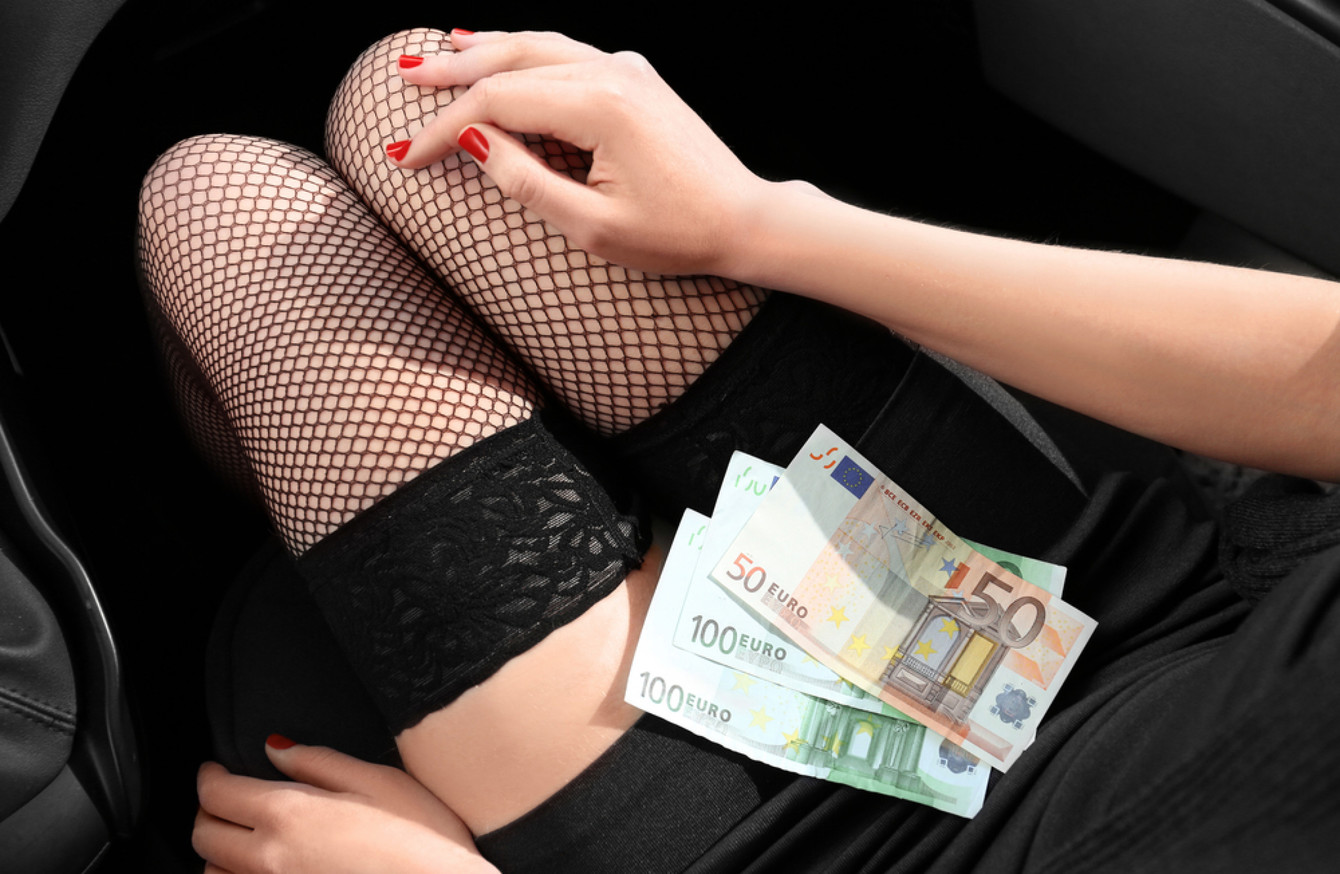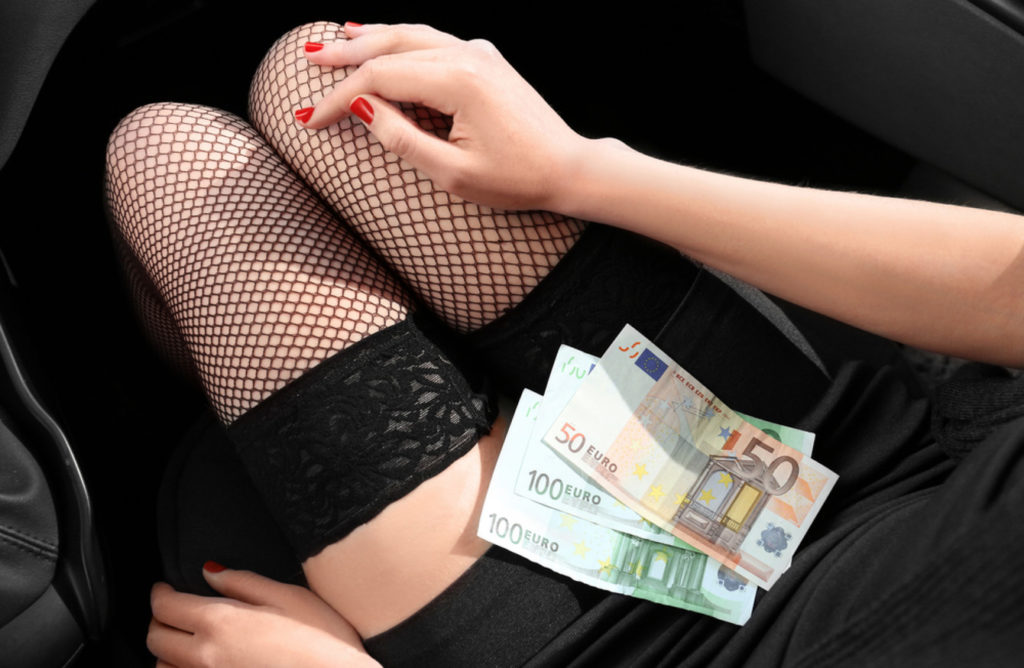 First payment
"Once I took a dog for a walk in the yard, and a car stopped, and the driver started talking to me. He seemed very old to me – he was over 50."
The man offered the young girl to go to his house with him, as if to help feed the dogs, and offered to pay for it.
"I asked him many times if I would really be safe, if there would be no other men there, or if someone would not hit me. He said that if I drank champagne with him, he would give me 200 euros. He didn't lie because he really took me to a house where were dogs."
This was the first time Catherina had sex for a fee. According to her, everything went smoothly. "I was a little worried. After drinking champagne, I was more relaxed. The only joy I experienced was the money I received. On the other hand, I was not very disappointed either. He was a clean, orderly man, and he had a mustache, and at the time I really didn't like man with mustache."
"My friends didn't knew about this adventure that filled my wallet. The sex only lasted a few moments, but the money I got as a young girl back then was something fantastic. I could afford to buy perfume and visit a beauty salon. Until then, I had only received a few euros a day from my parents and I had never had enough for the things I wanted."
But there was something else that made Catherina very happy. She literally melted at the sight of an adult man jumping around her and taking care of her. "Imagine that you are a young girl and someone is giving you champagne, compliments and you are appreciated. I felt desirable and safe."
Carousel
"The money quickly disappeared, I wanted a new dose of adrenaline, new adventures and expensive gifts. I found another client myself. I was young, beautiful, desirable . I connected to the computer and went to dating sites. I started looking for a man – a sponsor. Of course, I didn't write, "Hello, I make love for a money." I gave hints that I wanted gifts, money, rewards. The conversation began innocently: "Hello, maybe you want to meet? What will we do? Let's have a coffee, a tea? " I emphasized that it would not be enough for me to have only a tea, that I also wanted gifts."
"I received an offer soon. The potential client admitted that he is a married man and will generously pay for my services. We exchanged phone numbers. At the first meeting I saw a 45-year-old man in front of me, who smelled of luxury perfume, was dressed in a nice suit, and he arrived in a luxury car."
"I was calmer when I saw that he was not a homeless person or a criminal. I trusted him completely. I was not afraid of him at all. It didn't matter to me where we were going or what we were going to do, I just felt the adrenaline. I knew I would get the money soon. And what could I lose?"
"The man promised to pay me well. He took me to his office. There were no need for long conversations. And there were no feelings either."
"He said he only had big notes and that he would have to go to the petrol station to change them. He bought me ice cream and handed me 50 euros. He didn't notice that I wasn't happy about it. I really didn't like it. I was expecting at least 150-200. But he was the one who knew how to speak very well."
Despite everything, Catherina met him several more times. "I loved making love to him and I really needed the money, and despite the fact that he didn't buy me gifts, I was with him for a long time. It seems to me that the maximum amount I received from him was 70 euros. He kept talking sweet things, always promising, "I'll buy this for you, I'll buy that for you," but he didn't buy me anything. My self-esteem was very low at the time. Now I understand why I endure everything for a long time. I had no other financial sponsor at the time. The man came quite often, he knew how to communicate nicely. And I regularly had those 50 euros."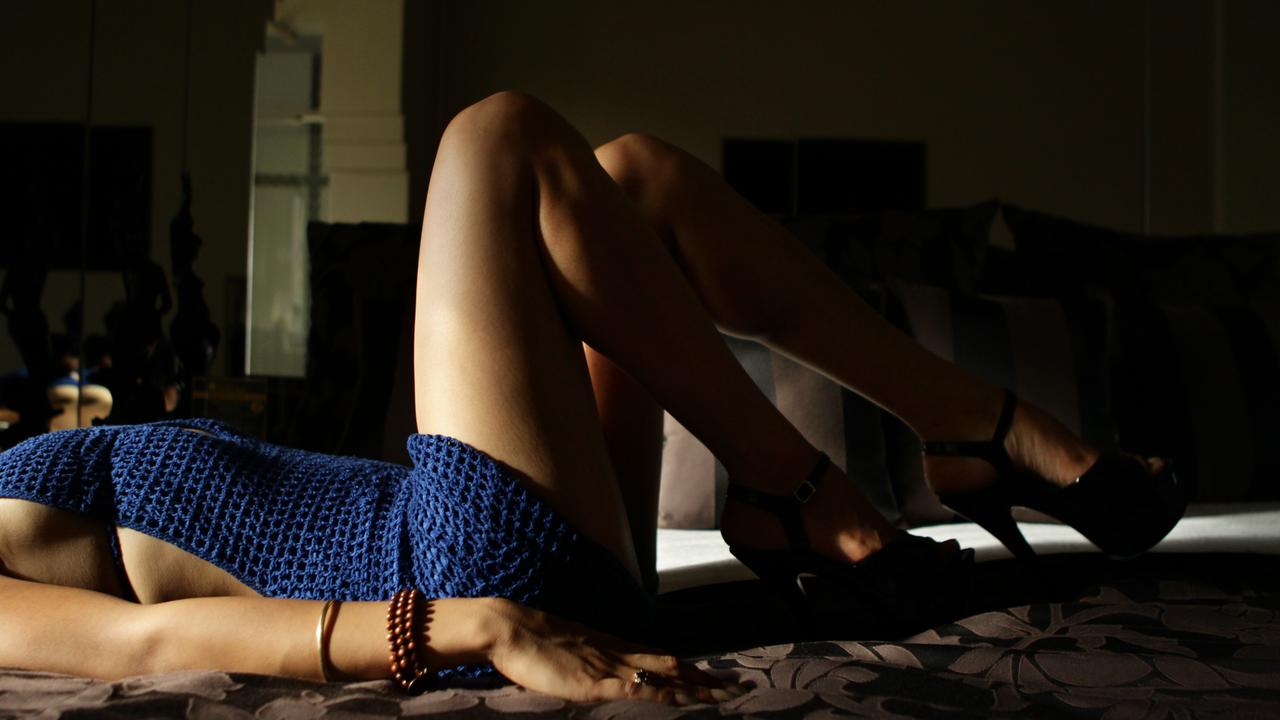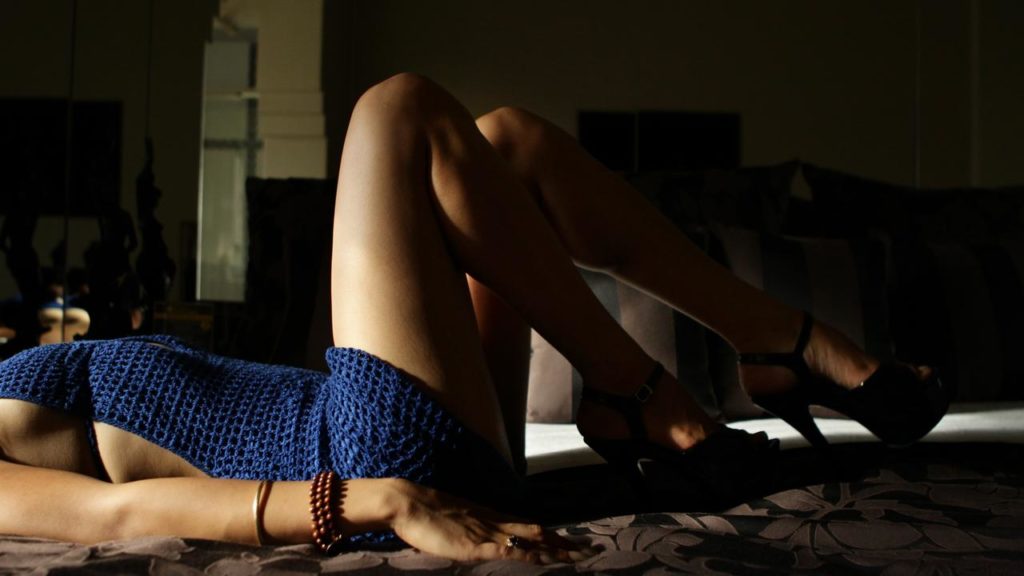 Swingers Club
"He once offered to go to Riga together. Offered to pay for the hotel, meals and all other expenses. Arriving in the capital, he offered to visit a swingers club. I agreed. I was curious enough not to try. I thought I will make love with two, three or maybe more men at the same time. It was my time of experimentation. Everything was new and undiscovered for me."
"People who call themselves swingers were noticeable. There were many beautiful women and men. Some were barely dressed, others completely naked. Club visitors behaved very differently. Some very bravely invited us to go to the room, others just winked."
"I had decided to get to know as many men as possible because I was planning to have sex with at least ten of them, but my partner didn't want that. He looked jealous when he saw the attention towards me. He started to set some conditions – when he finds a suitable girl, he will allow me to choose one man."
"In the end, he offered to go to the room with a pretty good looking couple. We changed partners. While making love to a stranger, I tried to figure out what was so special about these parties. The only thing I could think of was that men like them because they don't have to pay for sex. I don't regret being at such an event, but I did not enjoy it. I even did not experience an orgasm. But I found out how much other men value me. I realized I was worth a lot more."
A broken relationship
A trip to Riga and adventures in a swingers club for Catherina was probably the biggest gift from this man. Soon after that I left him. I was tired of listening to empty promises. I saw that his demands were only continuing to grow, but he wasn't ready to give anything in return. He continued to pay 50 euros each time."
Experience comes from customers
After that, new and new acquaintances continued. Catherina found customers on the Internet. Some even doubted whether the young girl is 18.
"Tens, hundreds of new customers. How many have there been? A thousand? One and a half? Two thousand? Nobody counts anymore. That is my life alone. I like read about sex field and ask questions. Find out what men like most and make them happier."
* Name has been changed