The book "150 things a man should know" suggests with a good dose of humor how to tell if a woman's breasts are real: "If it looks like she's carrying two watermelons under her neck, they're probably fake." But is it really that simple? Is it possible to visually distinguish whether it is a gift of mother nature or the merit of a plastic surgeon?
The most common myths about female breasts
They write poems about a woman's breasts, they write songs about them, they are portrayed in paintings… But what do we really know about this part of a woman's body? Let's examine the most common myths about the female bust.
The first and most important myth is that not all men like women with large breasts. Small breasts are in fashion from time to time…
And not all women with small breasts dream of enlargening them.
Cabbage does not make your breasts bigger! There are no vegetables that can do it! Instead, proper nutrition can help improve the appearance of your breasts.
If someone in your family has had breast cancer, this does not mean that the disease will necessarily be hereditary. Yes, there is a chance, but it is small. Check them every six months.
By the way, the tendency to breast cancer can be transmitted not only through the female line, but also through the male line. Men make up 1 percent of all breast cancer patients.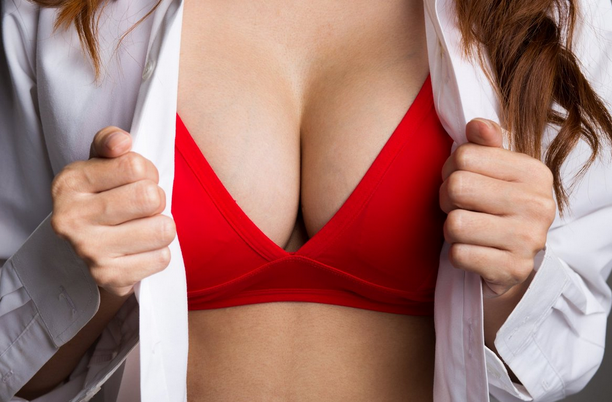 The main signs that will help you know if woman's breasts are real
When breast augmentation surgery is performed by a highly qualified plastic surgeon, it is very difficult to tell whether the breasts are real or not. However, it also happens that artificial breasts can look really unnatural. Breasts can be distinguished not only by touch. There are other reliable ways to separate the chaff from the grain.
Based on the knowledge of prominent New York plastic surgeon Norman Rowe, the British publication "Men's Health" even presents several signs by which you can tell if a woman's breasts are fake just by looking at them.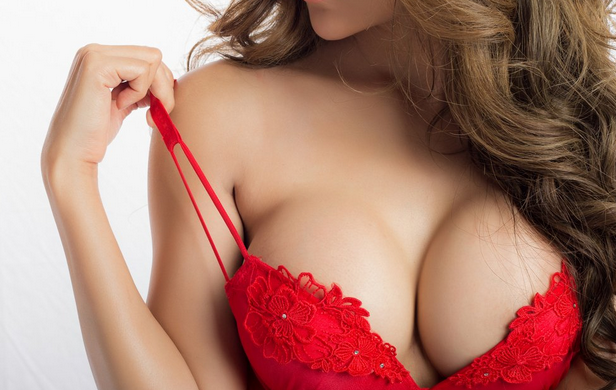 1. They are too close to each other
Most women have a gap of 5-8 cm between their breasts, but implants significantly reduce this gap. If the breasts seem to meet in the middle, they are probably fake. "When doctors place implants, usually the breasts are pulled very close together in the middle of the chest," says Rowe.
2. They are too high
Another observation – her breasts are too high. Most breasts should be at armpit level, but a bad plastic surgeon can place implants above the armpit line, says Rowe. You will notice this more easily when you see a woman in a swimsuit, as padded bras also lift the breasts. The average distance from a woman's nipple to her chin is 25 centimeters. This distance may be longer if the woman is taller. If this distance is significantly smaller, it means that her breasts are not real.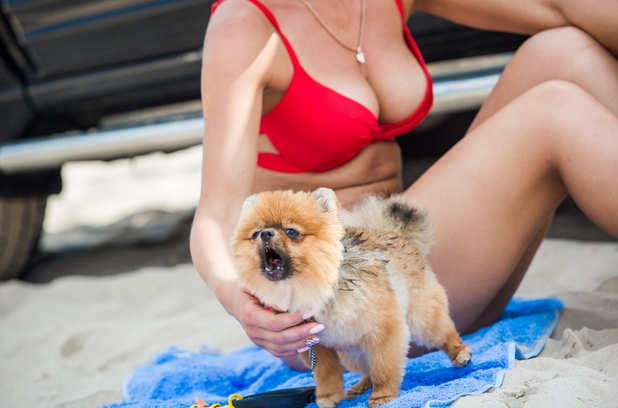 3. They look like melons
"The usual breast shape is pear or teardrop, but if they look like big, round melons, that's a sign they're fake," says Rowe. This is because real breasts tend to be fuller at the bottom, and implants filled with silicone or saline from top to bottom create a perfectly round shape.
4. You can see scars
Plastic surgeons typically use four approaches to insert implants, all of which leave scars. One is the incision near the belly button (look for a scar 1.3 cm from the belly button). Another one is under the chest, leaving two symmetrical scars on the bottom of the chest. The third is around the nipples, but if you want to see the scars, the girl must be without a bra. The latter is in the armpits, which leaves the most noticeable scars. "If a woman is wearing a bathing suit and raises her arms, look for 5cm of scars below the armpits on both sides," says Rowe.
By the way, an incision in the navel can remain after other operations, such as appendicitis, but an incision in the armpits is relatively rare, he notes.
5. You may hear a squeaking sound
If you want to hear it, you may need hearing implants (or just a quiet room). Women's breasts filled with saline (an alternative to silicone) can sometimes make a squeaking sound as the implants move sideways. This is probably because the surgeon fills the implants while they are already in the breast. "If the implant is not completely filled with saline, it creates an air pocket that you can hear. It's not something you'd hear when a woman is walking down the street, but you can definitely hear it in a quiet environment," says Rowe.
6. Inharmonious body proportions
Mother nature rarely rewards thin girls with big breasts. A woman's breasts are mostly made up of fat, so they expand and contract as you gain or lose weight. Depending on the figure, fat accumulates in different parts of the body. So, if a girl is proud of a perfect waist and large breasts, it is most likely not the work of nature, but the work of a surgeon.
7. Agility betrays
Real breasts move with the woman's body. If a woman runs or walks fast, her breasts bounce, and if a woman lies on her side, her breasts also sag to the side. When a woman forms a "bridge", the breasts take on a cup shape. Meanwhile, the implants never move and always keep their circular shape.
8. Size
Real breasts are never the same, one is always bigger than the other. Breasts with implants are identical in size and symmetrical.
9. Tenderness
Real breasts are very soft, that's how they look. Breasts with implants, especially silicone, are hard and the breast skin is tight. If you haven't noticed the above indicators on a woman's chest, you will definitely feel the difference just by touching them.