It is very likely that in the coming year's people will take the first steps on Mars. This journey to the Red Planet takes about seven months, during which travelers face a variety of challenges. One of them has to do with needs as simple and primitive as sex.
The journey to Mars is not the only long flight – the work on the International Space Station usually takes four to six months, and despite rigorous training, astronauts are still people with human needs.
Can these people live a full life for a long time living in a narrow circle of colleagues and in a closed, isolated environment? Can they live with limited opportunities for relationships, intimacy and sexuality? The sex industry could be the answer.
Scientists are constantly researching the erotic interactions between man and the machine, and we, in turn, are interested in its impact and potential applications for human well-being – even outside our planet.
Sex in space
Exploring space and striving to inhabit other planets is one of humanity's greatest achievements, but it does not lack challenges. One is to make space travel physically and psychologically tolerable , bearing in mind that intimacy and intimacy are basic human needs .
How, then, will sex in spaceships and camps on other planets really manifest itself?
For now, NASA and other space agencies deny that any sexual activity has ever taken place during missions . Either there really hasn't been sex in space yet, or no one's talking about it. However, very soon people will go on long missions to the Moon and Mars, which raises concerns about the future of intimacy and sexuality in space.
Importantly, space exploration and colonization will for a long time limit the relationships, intimacy and sexuality of the people on missions. Mostly only a few people will go on missions. Fewer people mean fewer opportunities for intimacy, which makes it difficult to find partners and potentially increases tension between crew members.
For example, it may be difficult to find a suitable partner with a compatible character, desires and sexual orientation. And if the relationship fails, people are stuck on board with a former partner – possibly worsening the overall crew mood and teamwork needed to survive in a dangerous environment.
Human needs
While there are people who can withstand complete abstinence from intimate activities, others may face physical and mental health problems. However, NASA seems to be afraid to address intimacy and sexuality . In 2008, Bill Jeff , a spokesman for NASA's Johnson Space Center, said that the role of sexuality in space was not being explored and that the topic was not worth discussing at all.
Given what is known about human sexuality , this position seems irresponsible. This prevents research from addressing key issues of sexual health and well-being in space. For example, how is people's psychological well-being maintained if they have to endure for a long time without erotic stimulation and attachment to someone? Is forced abstinence a sensible solution?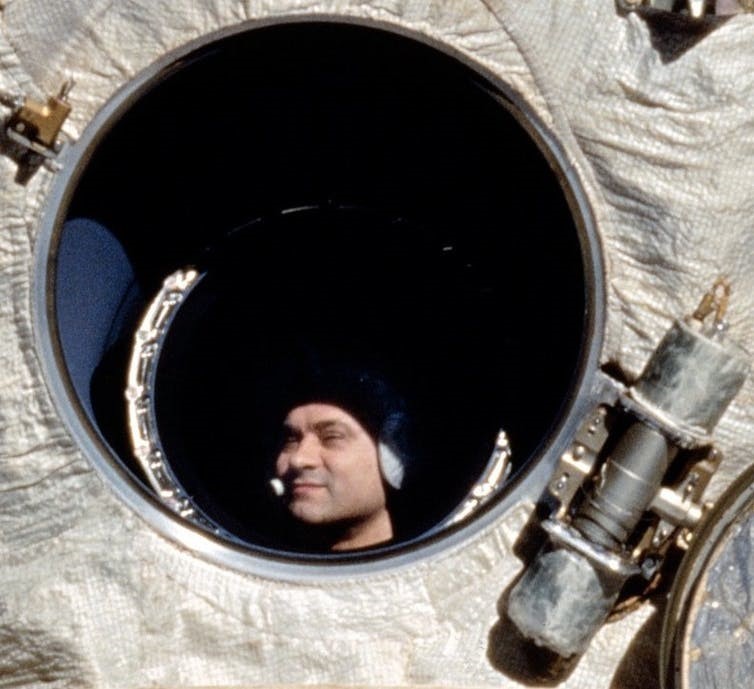 Sex technologies and "e–robots"
One solution could be the availability of erotic technology for both the crew and the people going to live on another planet. This could include sex toys – any item used for sexual stimulation. But sex toys do not extend to the social dimensions of people's erotic needs. E-robots could help here.
The term "e-robots" describes all virtual and artificial erotic means and technologies. Examples are sex robots, erotic chat bots and virtual or augmented reality partners.
Erobots could be allies for both crew members and people who are simply traveling to another planet. In addition to the possibilities of a sex toy, erotic robots could also provide a social side. They could help against the feeling of depression caused by loneliness and act as substitutes for romantic partners.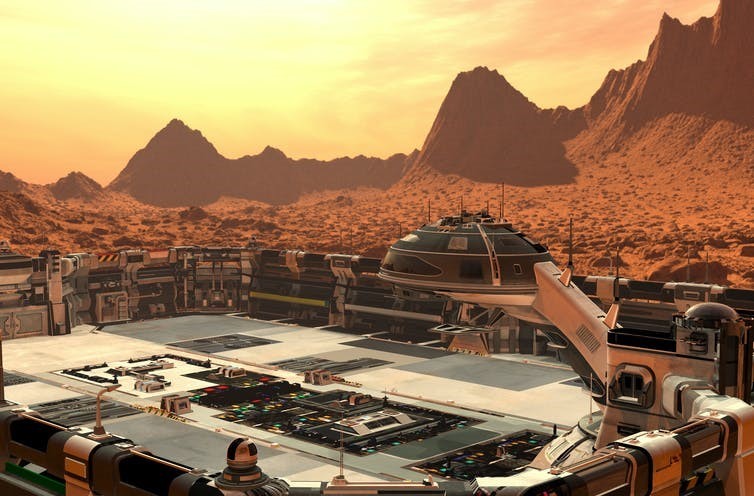 Robots could also provide intimacy and emotional support. And finally, e-robot sensors and interactive capabilities could help monitor astronauts' physical and psychological health as a complement to daily medical examinations.
The idea is that e-robots could be in different shapes and made of lightweight material. They would operate through virtual or augmented reality and could be combined with sex toys to provide an interactive and comprehensive erotic experience. The same technology could be used to introduce erotic experiences with loved ones on Earth.