If you haven't looked at a sex shop in a long time (or never), do it! First of all, without being shy of a stranger's eyes or the seller, you can do it online. Secondly, when researching the offer, you will be surprised at how rich it is. You may find something you like there that you want to try alone or with your other half. But what exactly would be a more suitable sex toy for a woman?

Technology in the bedroom

The days when sex toys were a flesh-colored vibrator in the form of a member for ladies and an inflatable doll for gentlemen are a thing of the past. Technology and modern materials have long reached this industry as well. You will see for yourself – many vibrators do not resemble them at all, they can be bought, for example, in the form of an egg, and there are even speeds and settings that you can adjust with a remote control or from your mobile phone by downloading a special app. And that's not all!

The dick controlled by the app can be used with a partner behind seven seas: connect to the app both, take control in the hands of a friend, but allow yourself to enjoy.

And colors! Black, white, fuchsia or pale pink, yellow, light blue, red, transparent. dinosaurs among futuristic gadgets.
Sex toys for women can be designed for vaginal or clitoral irritation, or anal pleasure, but are also combined.
A separate section of the store is dedicated to erotic lingerie, men's toys and sadomasochism games. There are also various gels and sprays – lubricants, perfumes with pheromones, aphrodisiacs, as well as intimate care products.
SEX TOYS FOR WOMEN – WHAT SHOULD BE CONSIDERED?
If you have decided that you want to buy one of these trifles, carefully study the product description in advance. Pay attention to the following things:
In this product group, cheap does not mean – good. Do not buy a property for five euros, unless it is intended for single use. Better save and buy a better quality item that will last longer.
Prefers a homogeneous rather than a porous material, ie glass, silicone, stainless steel. Although porous devices are more flexible but more difficult to care for, they cannot be washed as well.
If I think that the paint is peeling or if the object has stained the packaging or smears my fingers, do not buy! Since you are going to put this thing in the body's openings, it would not be good if some of the chemicals used in production got into them. Don't buy things that smell suspiciously!
If you are thinking of taking a shower or bath with a friend, check in advance if the device is suitable for it.
Find out how to properly clean your sex robot so that it is not damaged by, say, too hot water or some corrosive detergent. You can also buy special products in sex shops – they clean the toy and will not harm your body. Take a look here too – How to properly care for sex toys?
Many vibrators and dildos are designed for use with lubricants. If you also come to the conclusion that it would be useful, choose water- or silicone-based products – they are mostly very pleasant, do not cause allergies, and do not leave stains on the fabric when touching the baby (unlike lubricants with oil). Before using a lubricant, check that it is compatible with the material from which the 'friend' is made, because, for example, some silicone vibrators cannot be used with silicone gels.
WHAT IS RECOMMENDATIONS TO TRY FROM SEKSS.LV?
The range of offers is quite wide, so we have chosen the three best devices:
1. Vibroola Magic Motion Magic Vini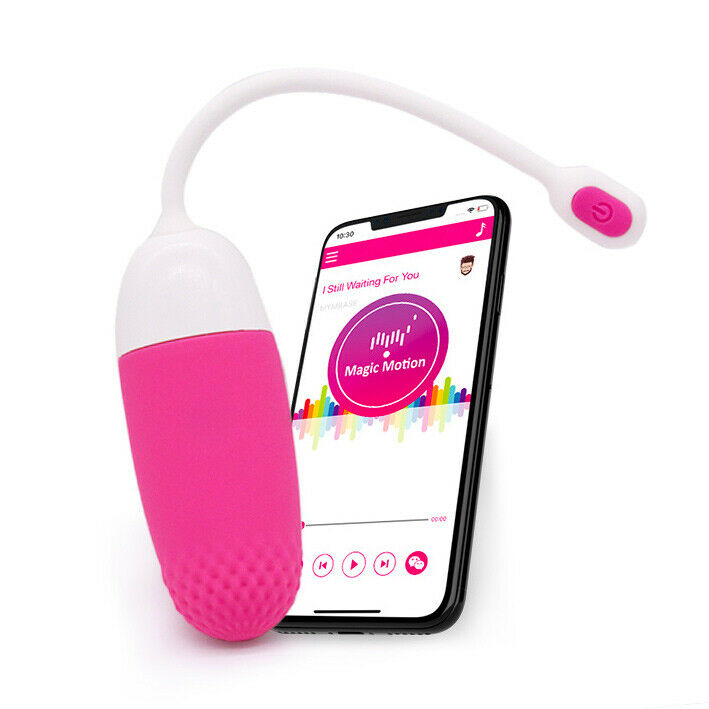 Price: 54.95 euros
Shop: sexystyle.eu
'Magic Vini' will give you enjoyable stimulation with a variety of vibration rhythms, which you can easily choose in a mobile application. Use a Wi-Fi connection to give your loved one control over a toy from any distance. The toy can also be used safely in the bath or shower, as it is completely waterproof.
2. Bijoux Indiscrets – Better Than Your Ex Air-pulse clitoral stimulator
Price: 60.44 euros
Shop: superstar.lv
The product description states that this device provides non-contact enjoyment by using air flow. It creates a throbbing and sucking feeling that oral sex provides. It also seems sympathetic that the device is small – it fits in the palm of your hand, so it is not difficult to hide from unnecessary curiosity, and from the outside it does not really resemble a sex toy. Works almost noiseless. Can also be used in water.
3. G-spot vibrator Gvibe Mini
Price: 79.00 euros
Shop: virs18.220.lv
'G-Vibe Mini' is a very versatile sex toy for unsurpassed sexual sensations that will delight both men and women. The Mini G-Vibe is 10.5 cm long (compared to its bigger brother 18 cm G-Vibe 2), but it has all the features of a traditional G-Vibe masseur. Designed to stimulate the G-spot and vaginal walls. This vibrator can also be used to stimulate other erogenous areas (clitoris, nipple, penis, testicles, anus, etc.).