Sex can become boring over time, especially if the main place of pleasure in the bedroom. So that the joy of making love does not disappear, from time to time to diversify the location will not be evil. And why not go to nature and have fun using your reliable and comfortable vehicle – a car?
You may think that fucking in a car is just making teens, but that's not true. Sex in the car, even in adulthood, can be not only a place to make love if the house is occupied by children or other "disturbances" that do not allow you to stay alone for a while, but also a place that will help to dispel routine and gain adrenaline.
Think about convenience
Everyone seems to agree that the biggest problem with sex in the car is the limited space , so it is especially important to take care of comfort. One option is the maximum lowering of the seats. If this option doesn't seem comfortable for you or your partner, but your car has a large boot, you can have fun with it – with or without the rear seats lowered, depending on how much space you want. However, when "moving" to the trunk, a softer basis should also be considered. A takeaway jacket or plaid will be useful here.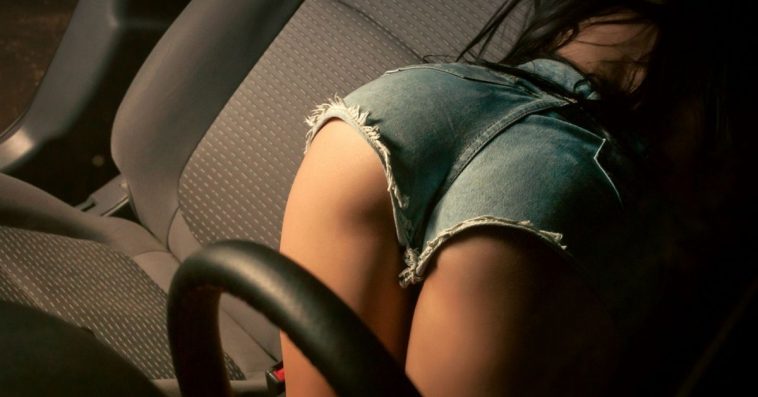 Don't forget privacy
No matter how exciting and enjoyable it is to have sex in the car, the joy will soon end if someone catches you or a policeman knocks on the car glass. So try to control yourself and first find a remote or at least dark place to let the whale have fun.
Wear a skirt or dress
Nudity is one of the seemingly integral components of sex, unless you are aroused by a particular outfit in which your partner is dressed. However, keeping in mind the possibility of being caught, it is best to forget about nudity in the car. However, so that love does not go away, you can wear a skirt or dress on the trip, which will allow your partner easy access to your intimate area and help to mask your activity.
Fastened
Each car is equipped with an excellent adult toy "accessory": a seat belt. If you want to try something new or you are in a more obscene mood than usual, ask your partner to sit in the back passenger's seat and use seat belts to restrict his movements. After fastening, you can also find something (bras, scarf, dog leash, etc.) to tie the other hand to the headrest. In this way, you will definitely be able to enjoy new feelings.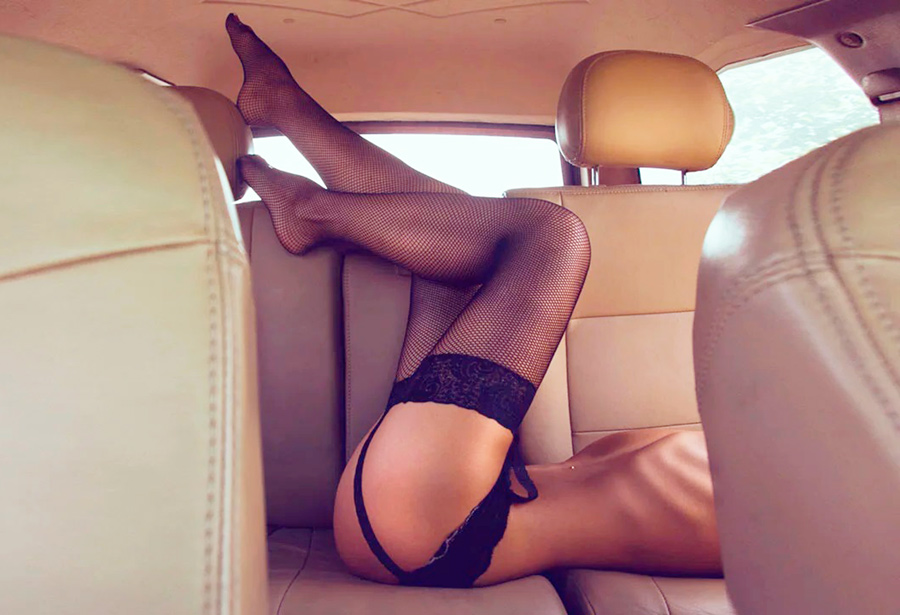 Turn on the music
Given that the car is a relatively small space, turning the music louder than it would during a simple trip, the car will start to vibrate and vibrate, which can also reveal new feelings of love. Music will also let you be loud.
Cool down
There doesn't seem to be anyone who hasn't seen the movie "Titanic", and everyone remembers the magical scene in which Rose and Jack passionately fall in love with cars – panting, drops of sweat, foggy windows and a palm print on the glass. While it may seem very tempting to play such a scene in real life, sex does not have to be so luscious, especially if you have other plans for fun. Turning on the air conditioner or lowering the windows will be useful here, if you know – you will be completely undisturbed. Also, this way you will avoid shortness of breath or even fainting if you choose to have sex on a particularly hot day.
Missionary posture
Even the most comfortable poses are one of the things to think about before getting into the car. The missionary posture may be tired of both of you in the bedroom, but it can give the car's rear seats an unprecedented breath. Admittedly, in such a position you may have to slip your head in the door several times. To prevent it from hurting, you can put something soft behind your head – a pillow, a jacket, etc.
Spoon
Another posture you can try is spooning. Lie horizontally on the rear seats of the car and free up space so that your partner can lie behind you. True – the space on the seats can be narrow, so to protect against a painful fall, lay on a floor rug or other softness. Dropping your hands against the front seats can also help you fall.
Equestrian posture
This is probably one of the least space-consuming and comfortable sex poses to try in the car. Let your partner sit in the middle of the back seats while you face him with his face towards him. You can lean your hands against your partner's shoulders or put them behind his head. Just be careful, because the car ceiling is not very high.
Doggy position
This pose is definitely no stranger to any lover and will be great for sex in the car. With a partner from the front of the car, you can move to the back, where you will sit on all fours and your partner behind you. True, here too we have to look at whether the vehicle's ceiling is not too low.