It also turns out that men are selective in terms of sex postures, and many even support quality rather than quantity. Don't believe it? These men openly tell about their favorite sex moves – and many of them turned out to be more classic than you might think.
1. When she does it slowly
"I like to do it slowly, with a lot of oral sex from both sides. A large amount of kisses often caresses. Both suck excessively on accidental body parts. Slow tongue movements on different parts of the body, etc. " – Miks, 25 years old.
2. When both are lying on their side
"I really like when we are on the side, facing each other because it's intimate, but we can also be aggressive. We can look at each other while we fuck, but this pose also allows us both to control the speed and intensity as well as the depth of my entry. My girlfriend tells me that there is something in this sex position that puts extra pressure on her clit . I'm not worried about the fact that she ends up this way much faster than I do. " – James, 35 years old.
3. When her ankles are over my shoulders
"I don't have the biggest penis in the world, but the posture that makes me feel like I'm breaking my girlfriend (in a good way) is when she's on her back and I blame her ankles over my shoulders. It makes the process deeper for both of us, especially if her bottom is slightly protruding over the edge of the bed. " – Pauls, 29.
4. When we have sex on the couch
"I like that she sits on my dick while I sit in a chair or on the couch. I can see and touch everything, including her breasts and clitoris. I know a lot of guys like the reverse cowboy girl pose, and it's exciting to see the girl's ass and everything else, but I've always felt that pose bends my penis to the point where it could break. " – Peter, 31 years old.
5. When done in a doggy pose
"It simply came to our notice then. I'm also a 'bottom' man, so there's nothing better than watching her ass hit right at me. My current girlfriend likes not to have anal sex, which is good, but the doggy pose makes me feel like we have anal, but even better: don't be afraid to find a strange "surprise" after sex on my penis. – Bruno, 27 years old.
6. When a woman is in a cowboy pose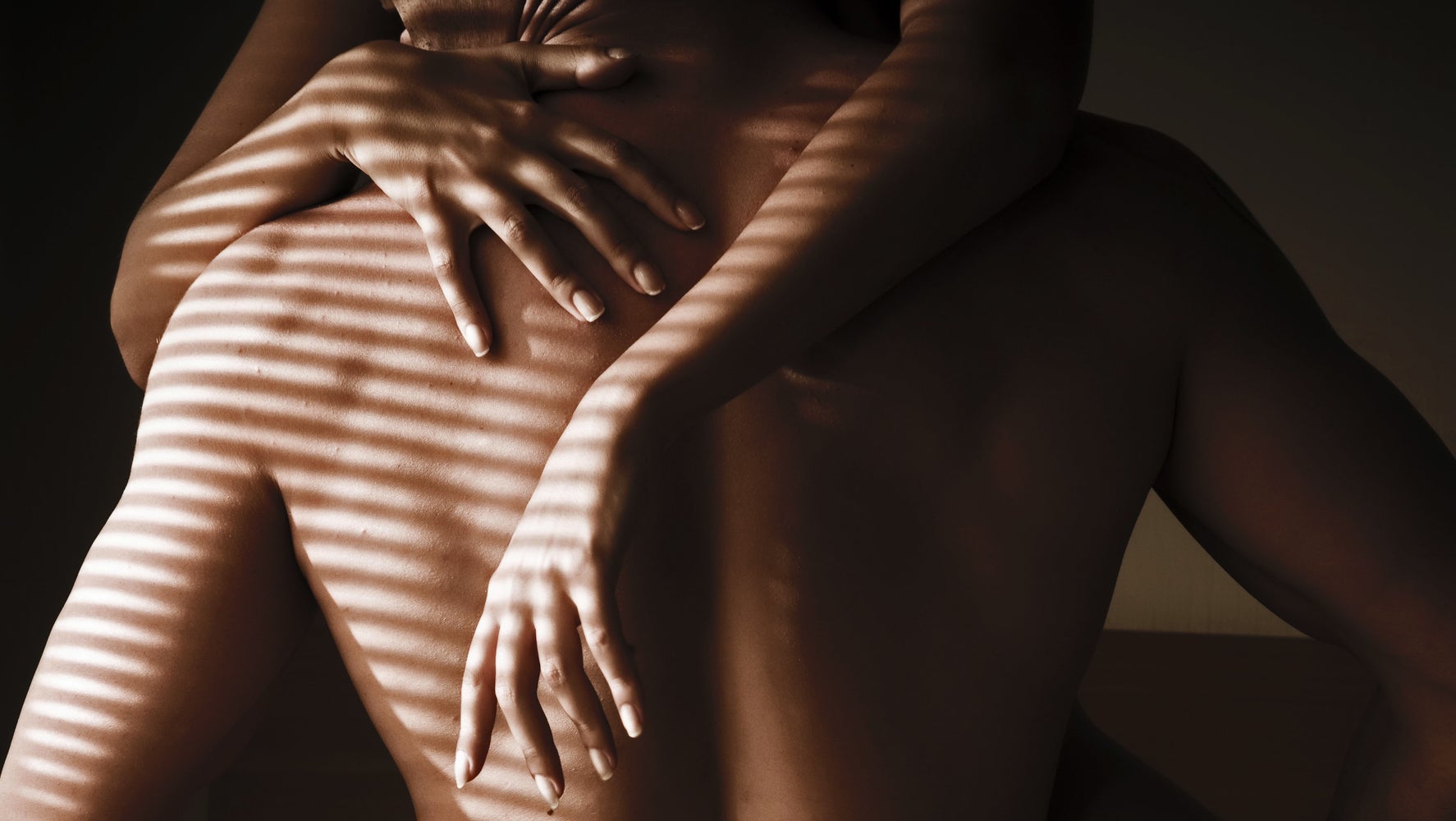 "The cowboy pose is better than the reverse cowboy pose and doggy pose, because parts of her body 'jump' in front of my eyes, I can touch and feel her all, and I see her face and her reactions. You can't underestimate how sexy it is. " – Paul, 37 years old.
7. When we have sex in the mirror
"Everything in front of a mirror is literally 100,000 times better than without a mirror."
"The sexiest thing I've ever seen is how a girlfriend gives me oral kneeling sex in front of a mirror."
"But it's just as good to watch her ride on me. Mirrors allow us to go where our eyes cannot, and this is the closest analogue to both the action itself and watching an obscene film. – Andy, 37 years old.
8. When a woman says 'yes' to position 69
"The '69' pose can be amazing – but only if you're about the same length. My wife seems to be less aware of what she does when she gives me oral sex if I give it to her at the same time. So she really gets rid of it and I can insert my cock deep into her throat and she licks and sucks it much more intensely. " – Toms, 41.
9. When she lies on the floor
"My girlfriend and I like to be submissive, so I'm always seduced by the fact that she's lying on her stomach and I'm on top of her from behind. It makes me feel much more intimate than in a doggy style, because I can wrap my arms around her breasts or rub her clit at the same time. "
"I also like being able to lie down all over her body and keep her hands down on the ground."
"There is always a feeling that my penis is in this position as deep as possible in him. '- Stefans, 31.
10. When she tells an obscene story
"It doesn't matter what position we are in, because all the poses have pros and cons (mostly pros!), But when my girlfriend starts telling me about her fantasy of where she comes home and finds her best friend, we give me oral and after joins it herself, I have to stop myself to not have an orgasm in a few seconds. She describes every detail and looks me in the eye as she does so. "
"It just makes me want to go even deeper into her or do everything I have to do to have an orgasm."
"It took her a long time to add her girlfriend in fantasy (she used to not reveal her identity), but I told her that men are visuals. It makes him and his sex even better. "- Dainis, 29 years old.
11. When a woman likes the good old missionary posture
"It may sound silly, but sometimes there is nothing better than classic, old-fashioned sex in a missionary position. I have complete control over the pace and rhythm, I can move my hands under my wife's ass, and my hands seem to have her whole body in my hands. I don't think many women appreciate how much some guys like to kiss and rub against a woman's breasts and body during sex – and the missionary posture is intimate enough to allow that. – Thomas, 33 years old.
12. When she sits on my face
"My girlfriend in the bedroom is not reserved, and one of the things she does that drives me crazy is that instead of asking for oral sex or throwing out some advice, she comes to me while I sit on the couch, lifting her skirt, and sits on my face, literally forcing me to start licking him. I don't think she's really "pushing" me because I like it, but well, you know. "- Edgars, 37.
13. Seriously, it's sex in front of a mirror
"One night my wife discovered that if we had sex on the couch, we could both watch our movements in the light of the TV screen. It was crazy, crazy hot. It's like watching porn with both of us in it, but even better. "- Gatis, 38 years old.
14. When a partner talks during oral sex
"Apart from tooth bites, there is no such thing as bad oral sex. But an unusually great blowjob is due to a woman looking at me while she's doing it and trying to talk to me while she's doing it. " – Alexander, 29.
15. When eggs are given extra attention
"I really like when girls put extra effort to play with my testicles – of course, gently – both during oral sex and during normal sex. It's a very sensitive area, and when I do it right, it really excites me. – Max, 28 years old.
16. When a woman folds her legs tightly
"My favorite pose is when a girlfriend is lying on her stomach with her legs folded together, and I enter her from behind. She seems very, very close, and I think it gives her pleasure as well. It's also nice that in this position I can grab her and access her breasts and clitoris. " – Deniss, 31 years old
17. When a partner says what she likes
Most guys have "things" that excite them, but almost all of us have a huge desire to please our partners – if we know what you want, we do it. I once spoke to a woman and casually / sarcastically mentioned that I wanted to strangle people who were looking at their phone during a conversation. She immediately pulled her phone out of her bag and whispered, "Promises, promises." '- Gatis, 34
18. When a woman is tied
"I like it when her hands are handcuffed or tied in front of her. That way I can raise her arms over her head and walk into her stronger. It maximizes our skin contact, gives me a sense of superiority, and we can both moan in each other's ears. "- Maris, 32 years old.
19. When the morning starts together
"Irregular morning sex in the shower is such a great start to the day."
"Sometimes my wife surprises me with an excellent blowjob or we take the time for a full session."
"It definitely makes me feel better on days when I know I'm going to have long, annoying meetings, and it definitely makes Mondays less awful! '- Edwards, 34
20. When the earlobe bites during orgasm
"I used to meet a girl who pulled my head close to her and whispered in my ear when she was about to have an orgasm. Then she bitten or started to suck my earlobe while it happened. It was very, very sexy. " – Daniels, 39 years old.