Horoscopes – some people really believe them and read them every day, others look at them quite skeptically and are not even interested in the predictions of the stars. However, if you're bored reading long product descriptions and you're tired of shopping at a store, we'll give you some advice: let the stars help you! And while the words "astrology" and "sex toy" rarely go hand in hand, why not make it a new and fun way to choose the product that's right for you?
Even if you don't believe in horoscopes, you can still choose a sex toy based on the character traits provided in the article. We have no doubt that everyone will find a part of themselves here. And if not, it will still be the sexiest horoscope you have ever read. ✨
Aries (March 21 – April 20)
Sex toy for intense sex games
Aries is the first zodiac sign belonging to the planet Mars. According to astrology, the planet Mars is responsible for energy, anger, action and sex. It is therefore no coincidence that the representatives of this zodiac sign want strong feelings, passions and enthusiasm from life.
When they choose a sex toy, they look for the same thing – a sex toy needs to be fast, without complicated mechanisms and without the chance of long foreplay. So we start our list of recommendations by offering Aries an extremely powerful vibrator that causes an intense orgasm.
One of them is Ina Wave vibrator from LELO. Two powerful motors allow both clitoral and vaginal orgasms to be achieved, and the finger-like shape precisely stimulates the G-spot. No Aries will be able to resist a toy that is so intense, precise and capable.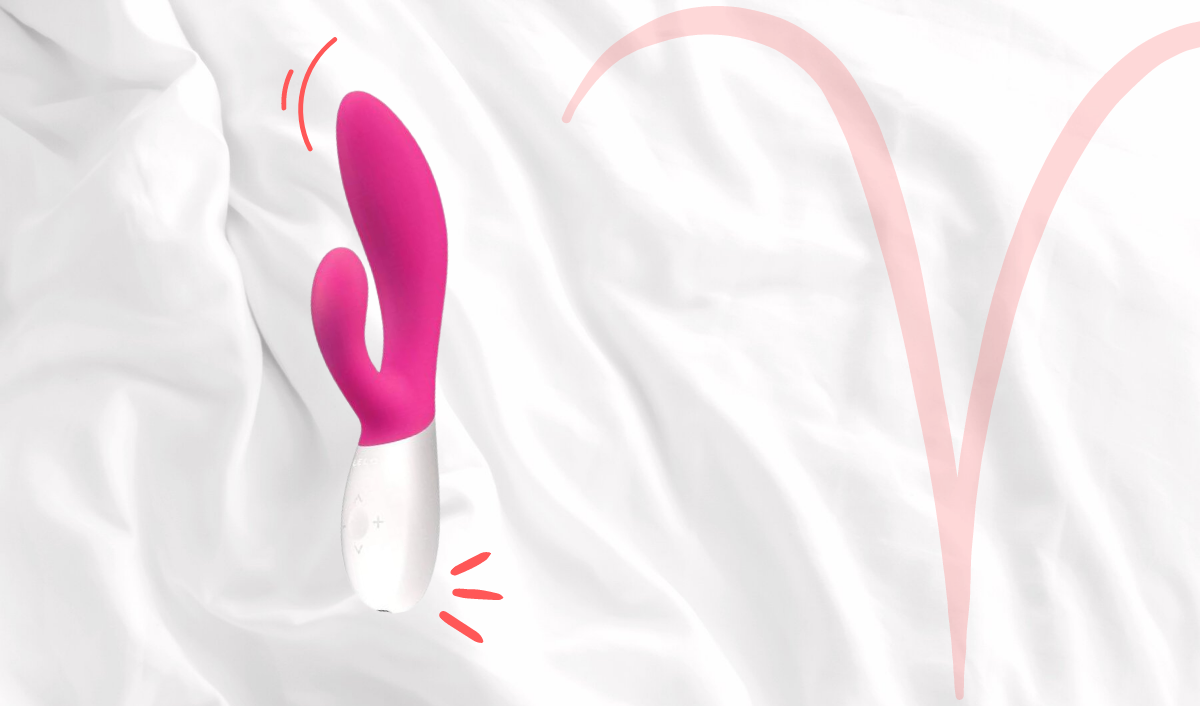 Taurus (April 21 – May 21)
Luxury, aesthetics and strong feelings
It is the sign of the Earth ruled by Venus, the planet of love and romance. Therefore, those born in the sign of Taurus are considered to be extremely sensual and good lovers. They are extremely sensitive to touch, sound, taste and smell.
When it comes to sex, Taurus crave an unusual, special experience: candles, a bath, aromatic oils. In addition, they have a refined taste: they love quality and luxurious things, (and sex toys are no exception). That is why the Womanizer clitoral stimulator PREMIUM eco is a perfect choice. This toy is designed for both masturbation and sex diversification. It even has 12 levels of intensity. The design of this stimulator is also striking.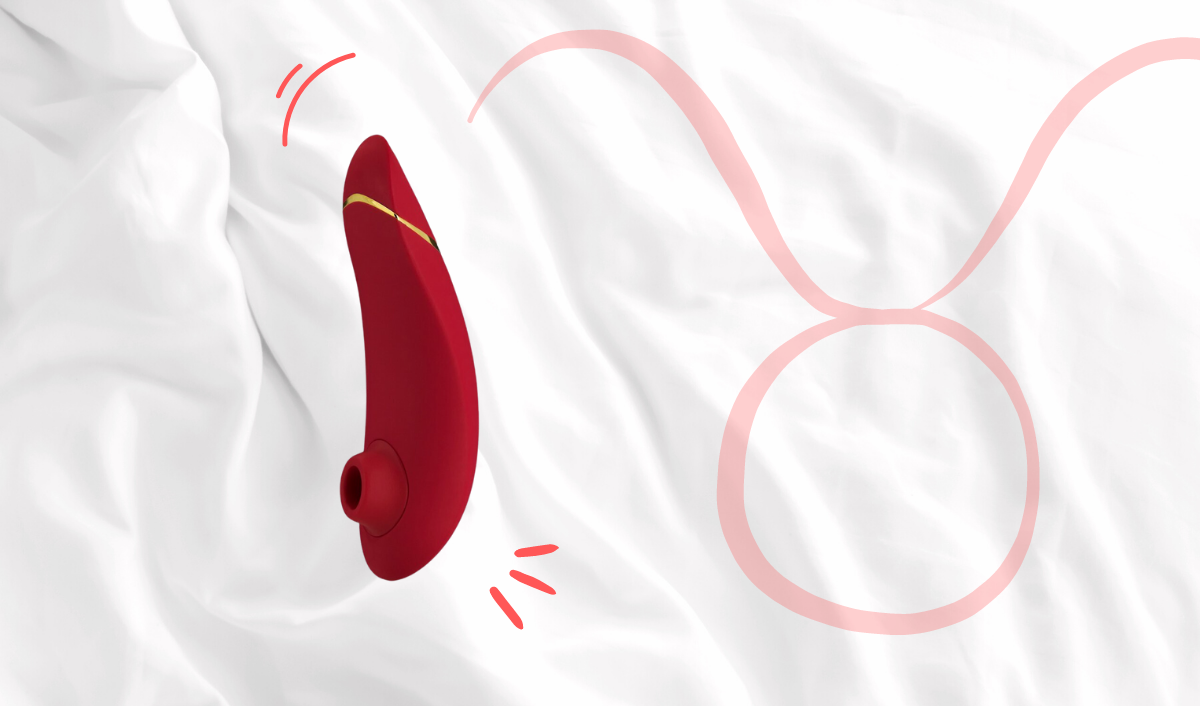 Gemini (May 22 – June 21)
"Yes" to role-play
Gemini planet is Mercury. People born under this zodiac sign stand out with their duality – intelligence and at the same time carelessness. These are personalities with different shades, so they really don't like boredom in bed.
During sex, Gemini are reluctant to try new things and enthusiastically agree to change roles, so we believe that Strapless Strapon from You2Toys will be a very good choice for this zodiac sign. This strapon has two tips: one stimulates the vagina, the other – partners, so pleasure is guaranteed for both. Strapless also has 12 vibration modes. True, it is especially popular among homosexual couples, but it will also make some good changes in heterosexual partners beds.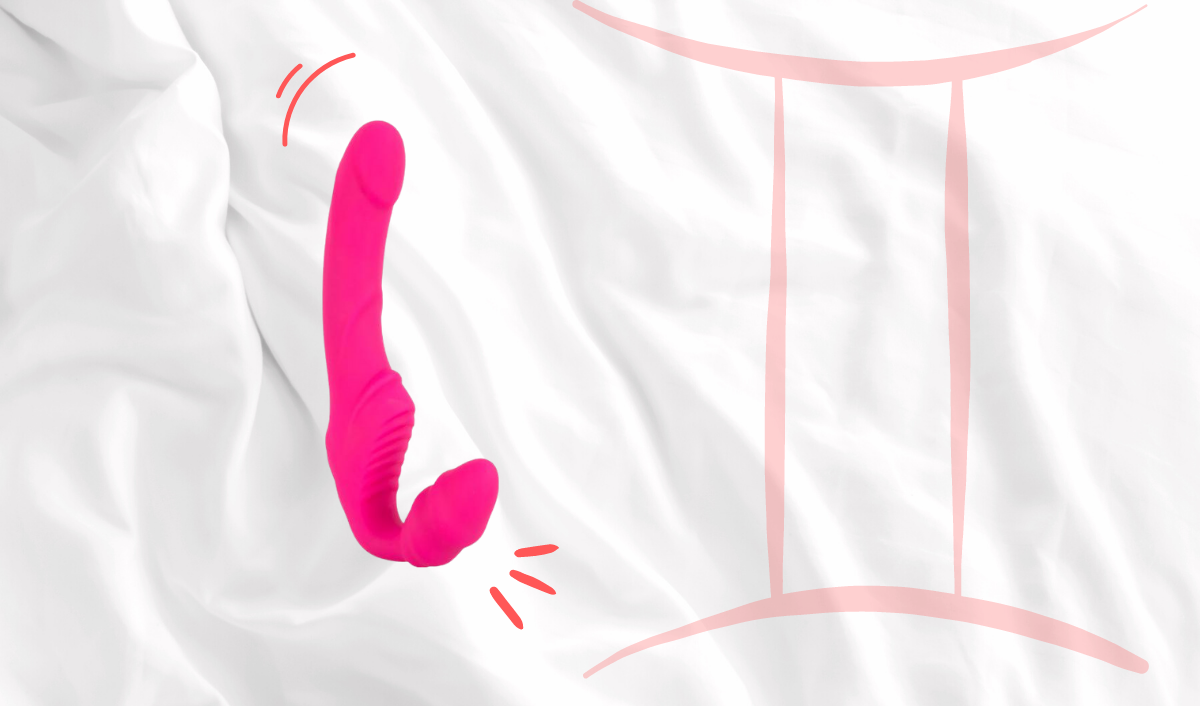 CANCER (June 22 – July 22)
A sex toy that will be suitable for playing in the water
Those born under the zodiac sign of Cancer are led by the spiritual, emotional, and intuitive Moon, so they enjoy a long, gentle foreplay. Cancer is a sign of water, so these signs love sexual intercourse in water.
We recommend filling the bath with petals, foam or essential oils, lighting scented candles and using vibrating vaginal balls. The Ritual brand Nisha is perfect for this pleasure: with these balls you will strengthen the muscles of your pelvic floor, as well as achieve pleasant orgasms due to vibration.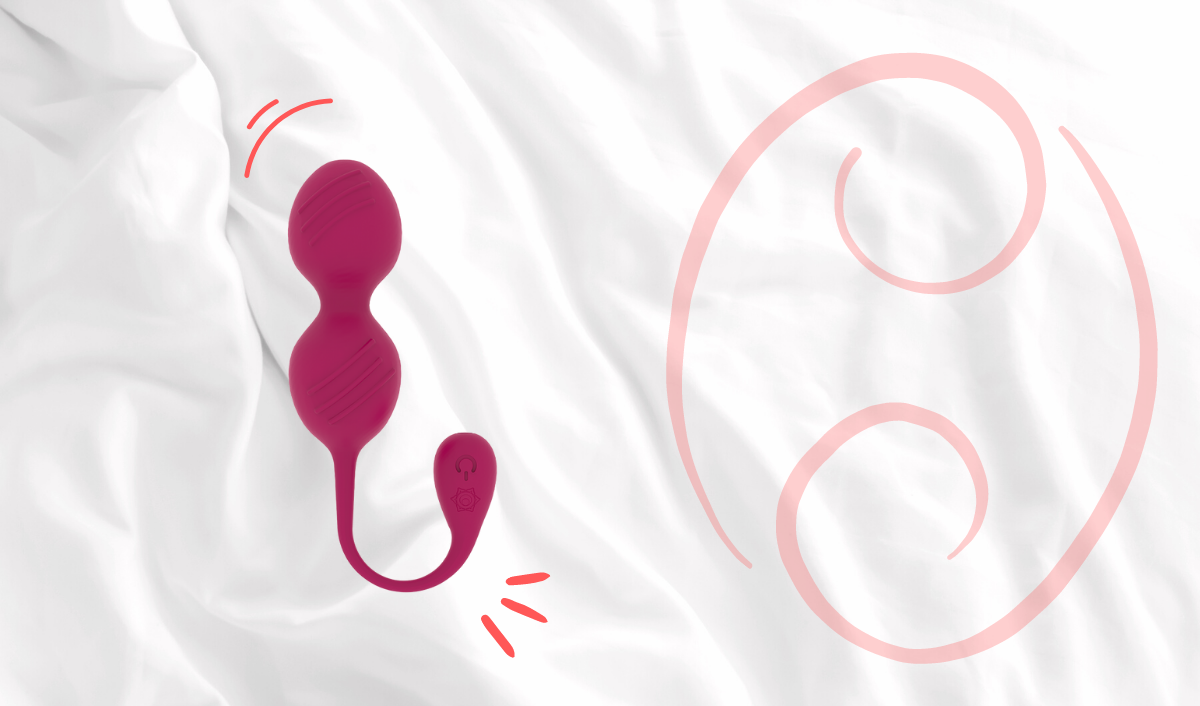 Leo (July 23 – August 23)
BDSM and wild passion
Leo born under the sign of Fire are essentially playful souls, so they enjoy a variety of intimate games. Leos are quite proud, so when masturbating they often like to look in the mirror, and during sex with their partner is not disturbed by light or even a video camera.
Leos are very energetic, so the same toy can bother them. For this reason, they should try out BDSM kits. There is no doubt that different sets of BDSM exposure will take sex games to a new level. Bracelets wrapped around your wrists, ankles and neck, whips, nipple clips and other items will restrain any Leo and bring wild passions into your bedroom.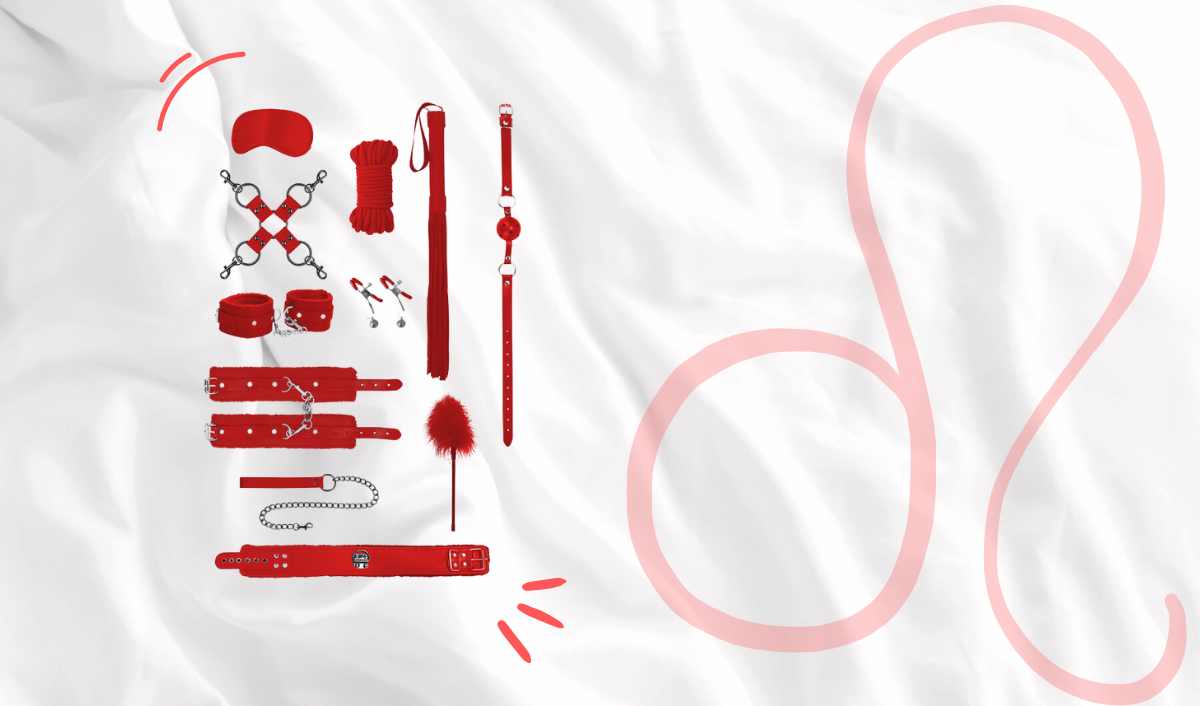 Virgo (August 24 – September 22)
The bedroom has important details
Virgo is the sign of the Earth ruled by Mercury. Although the name of the sign is "Virgo" like "virgin", do not be fooled – Virgos are not so innocent. Astrologers even claim the opposite: the representatives of this zodiac sign are simply fascinated by sex.
A virgo's favorite sexual fantasies are often associated with daily activities that turn into carnal pleasures. They are low but very volatile imaginations, as well as intelligent and especially exciting with interesting conversations, flirtation and obscene conversations. So such women are especially fascinated by interesting conversations and well-developed verbal skills.
Probably many know that Virgo is attentive and loves to see details. That's why we believe that a vibrator with many different functions and an exclusive, beautiful design is suitable for Virgo. These are LELO brand products – Smart Wand. This massager has 8 vibration modes and has different intensity levels. In addition, it has a modern design that radiates luxury.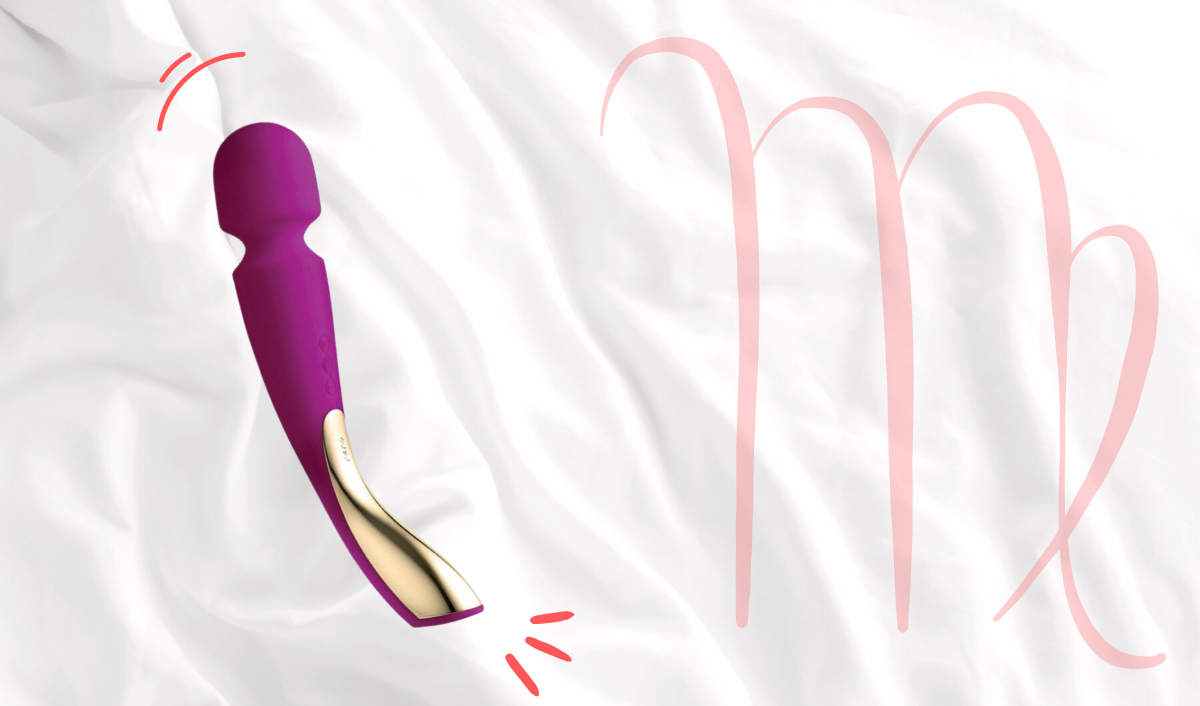 Libra (September 23 – October 22)
Aesthetic sex toy – discrete vibrator
Venus-controlled Libra is truly aesthetic. Astrologers highlight the charm and sophistication of this zodiac sign, which attracts and fascinates others. Libra values ​​and pays great attention to the environment, so the atmosphere of the room is very important to them. Therefore, before you go on a pleasure trip, it is recommended that you tidy up the room, adjust the lighting and turn on the playlist that inspires you.
Because aesthetics are important to Libra, we recommend choosing a discreet, vibrating mini vibrator. That's exactly what Satisfyer's Lovely Honey is all about. Although its design is discreet and extremely stylish, don't be fooled – Lovely Honey is an extremely powerful vibrator with 15 different modes.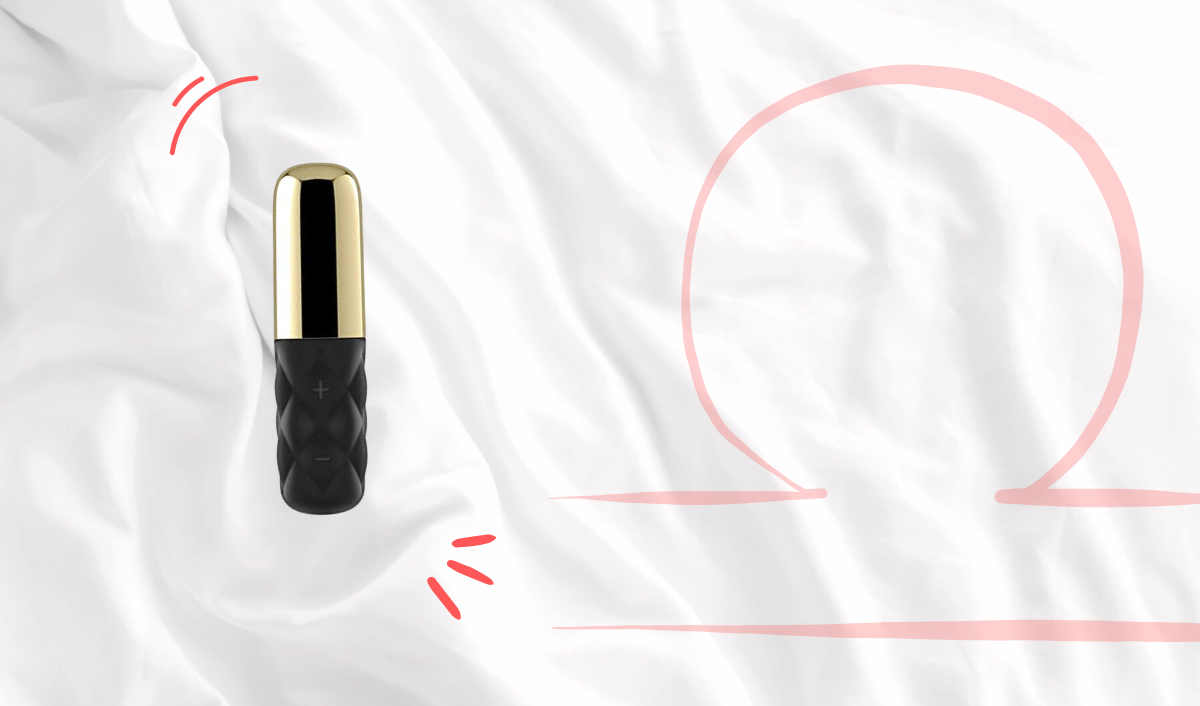 Scorpio (October 23 – November 21)
As much natural feeling as possible
Scorpio is believed to be very sensual and is one of the sexiest zodiac signs. Because scorpions are considered the best in bed, they don't even need a particularly vibrating or stimulating sex toy. With sexuality and high libido, they pulsate on their own.
For this reason, we recommend the good old classic dildo. Exactly what the You2Toy brand created. This toy is made of two layers: soft, which covers the surface of the dildo, and firm, which forms the base of the toy. This dildo will allow you to experience a real, but at the same time extremely powerful experience.
Sagittarius (November 22 – December 21)
Untiring adventurers
People born under this sign of fire are usually extremely active, spontaneous and free-spirited – these qualities are manifested during sex. They are able to enjoy wild, fun, breathtaking sex both in the bedroom and in unusual, sometimes risky places.
As Sagittarius are tireless adventurers, they are fascinated only by special sex toys. It can be provided by the Tease & Please Master & Slave BDSM kit. It has bracelets, a bandage, a whip, nipple clips, a mouthpiece, a neck strap and more.
Sagittarius loves experiments, adventures and risk – so BDSM games can greatly enrich the sex life of this zodiac sign.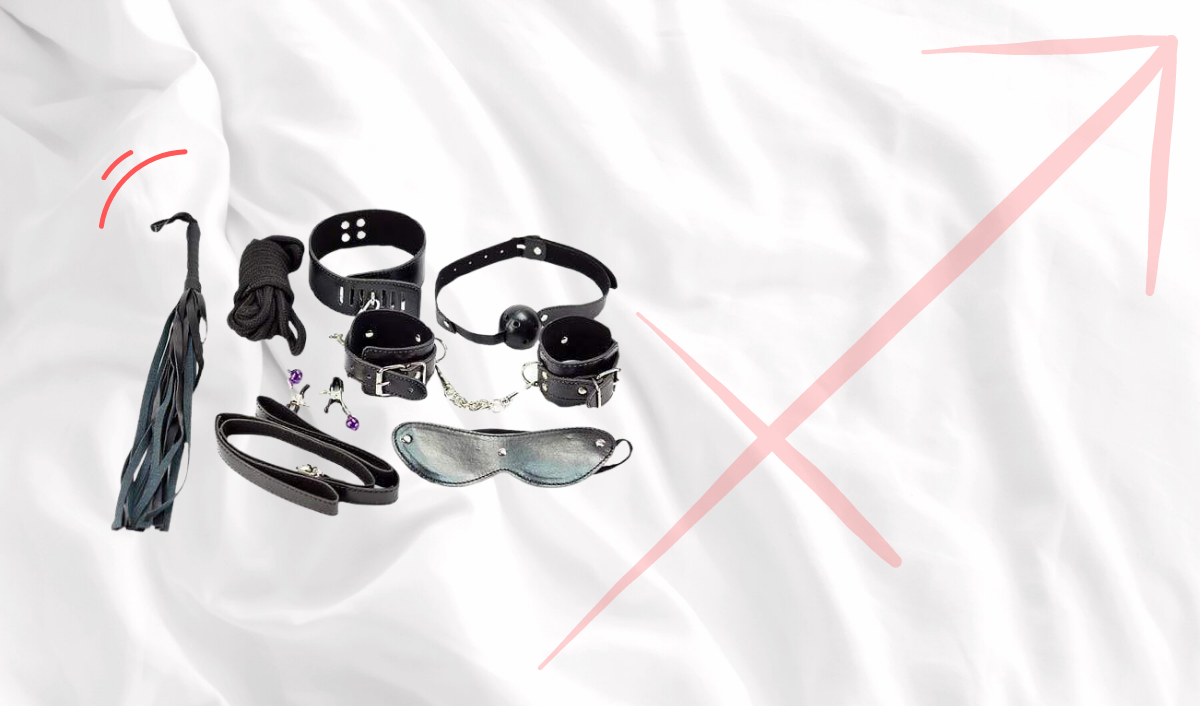 Capricorn (December 22 – January 19)
High quality and reliable sex toy
Representatives of this zodiac sign are hardworking, serious, logical and practical. They like good quality and they value reliability. This Uranus-controlled zodiac sign usually follows the rules, so experiments are not for them. This must be kept in mind when choosing a sex toy.
We recommend you: rely on well-known and trusted brands such as the world-famous LELO. There are many sex toys in the LELO range, but one is the star of this brand. GIGI 2 is considered to be the best vibrator in the world. While this vibrator isn't cheap, it's a classic and a great investment that will last a long time.
This toy is extremely powerful, quiet, beautifully designed, waterproof and will help you reach the G spot. We think that women born in the sign of Capricorn will definitely be satisfied!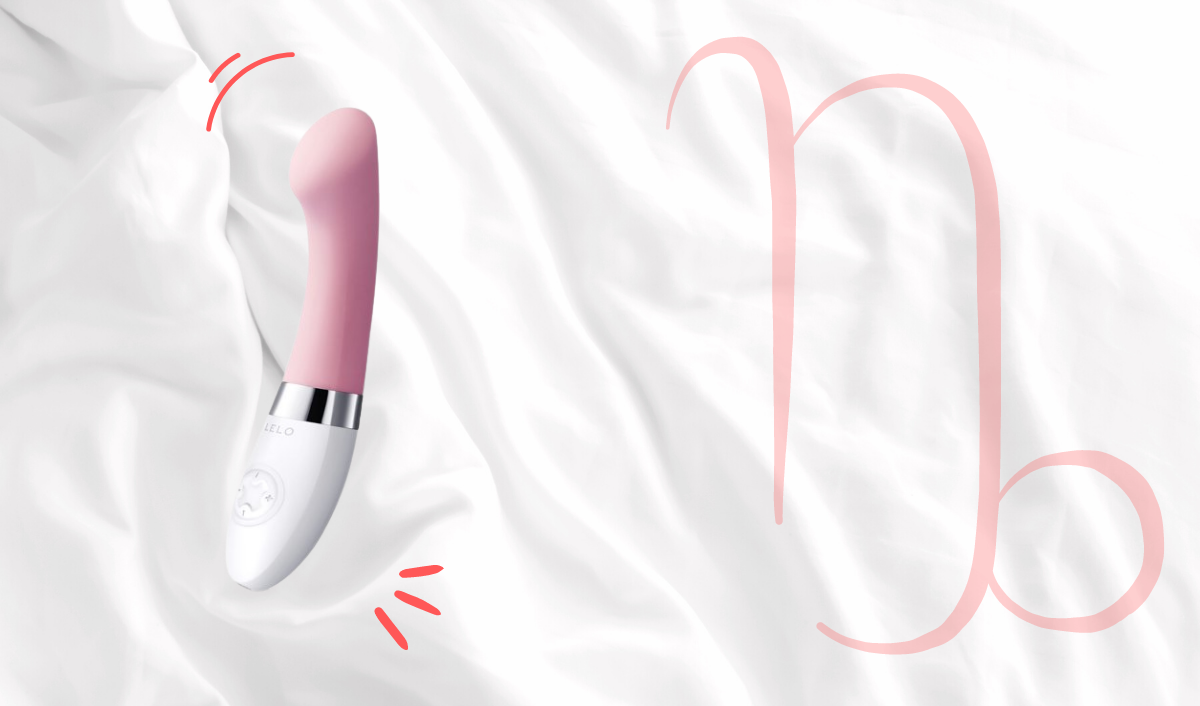 Aquarius (January 20 – February 18)
No to the routine in the bedroom
Aquarius is an experimenter, sometimes even unpredictable, and they like the constant dynamics of life, so they do not want a bedroom routine. This Saturn-controlled sign is also characterized by entrepreneurship, good leadership qualities, and even a desire to lead.
Women born in the sign of Aquarius enjoy control, and orgasm is no exception. They want the freedom and ability to decide for themselves when, how, where and what orgasm to achieve. So we have no doubt that the smart LUSH 2 would be the perfect choice. It is an intelligent vibrator with precise G-spot stimulation. Aquarius might like the fact that this toy offers an unlimited number of vibration modes using a smart app, and its intensity is easily adjustable.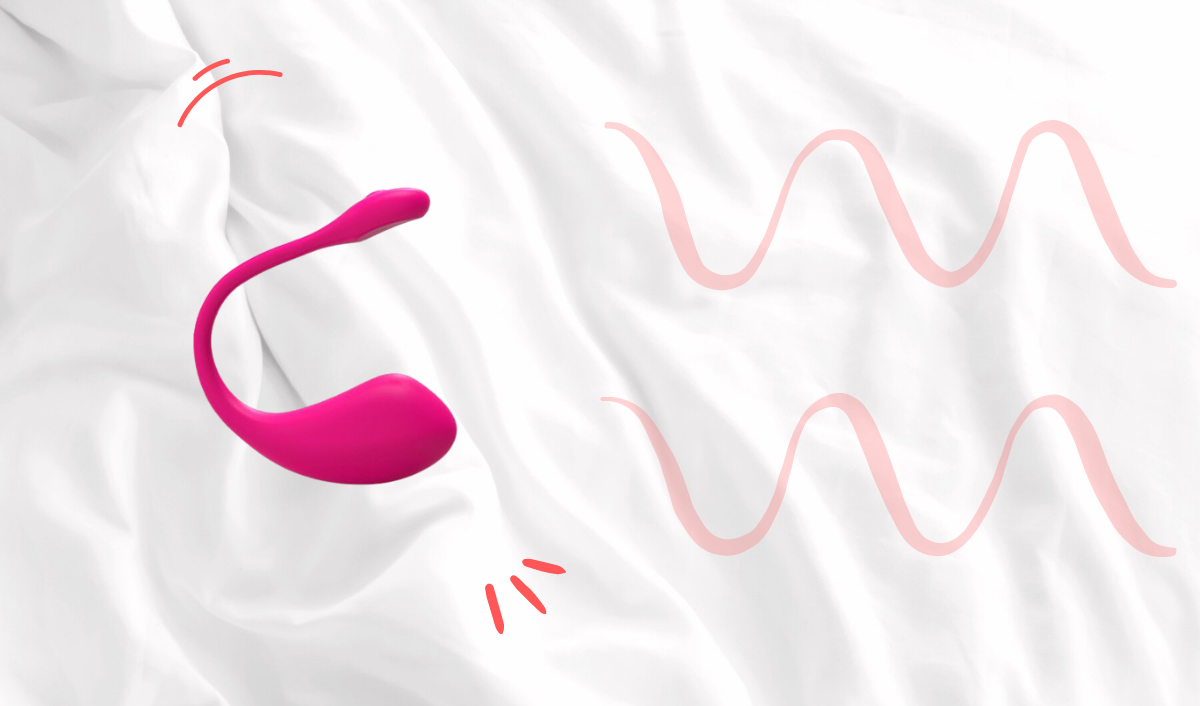 Pisces (February 19 – March 20)
Dive underwater
The wonderful Pisces is ruled by the aquatic planet Neptune. They are full of spirituality, emotionality, dreaminess and romance. Because feelings, close contact and romance are important to Pisces, they prefer games with a partner, so we offer them toys for couples.
Passionate time in the shower or bath with a loved one – that is how Pisces imagines perfect sex. The Date Night from We Vibe is incredibly suitable for this experience. This set consists of a Nova2 vibrator for women and a Pivot penis ring for men. Both of these toys will allow you to immerse yourself in completely unprecedented feelings.
A powerful vibrating motor that simultaneously stimulates the clitoris and the G-spot will allow you to experience an extremely strong orgasm, while the penis ring will improve his erection and prolong sex games. These products are waterproof, so you can use them in the shower or bath.