An enthusiast with particularly creative artistic talents has managed to prove that it is possible to turn all kinds of human body fluids into souvenirs. Nowadays in the field of jewelry making, you have to observe quite bold or even confusing works. For example, jewelry made from… semen.
For that, we have to thank Amanda Booth, an artist who experiments with human body fluids and turns them into pearl-like "gems". Amanda posts her work process and, of course, its results on the "TikTok".
In a recent interview with the portal VICE, the artist explained that she had previously had the opportunity to work with materials obtained from the human or animal body. For example, she has created memorial jewelry using a clay-like material obtained from the ashes left over from the cremation of people's loved ones. She can also make human hair or animal hair into jewelry. Breast milk has even been used once.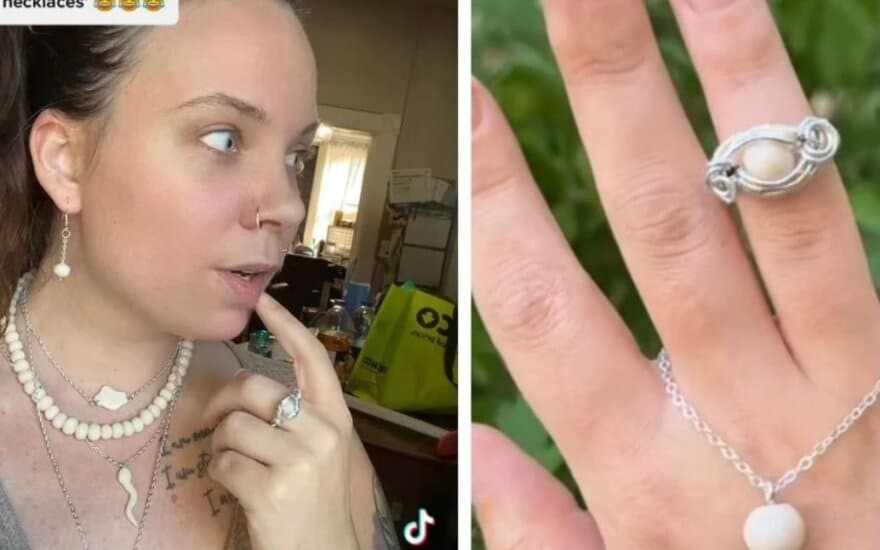 Recently some TikTok follower challenged her to make jewelry from a man's sperm as well.
Amanda, as you already understood, accepted the challenge and did not regret it – the result, according to the creator, looks simply fantastic. Shortly after, she announced that she was starting a "sperm mission", i.e. accepting orders for jewelry made from this human body fluid.
Customers must place the sperm in hermetically sealed packages and send samples to the jewelry manufacturer. She then mixes this sperm with clay and creates, for example, a jewelry.
Some of Booth's clients believe that decorating with your partner's sperm is extremely sexy, even romantic. For example, some young woman admitted that since she started wearing a ring made according to the described technology, her partner never misses an opportunity to say that the thought of his semen on his woman's finger gives him infinite pleasure. He thinks it's the coolest and sexiest thing she has ever done, aside from having a child together.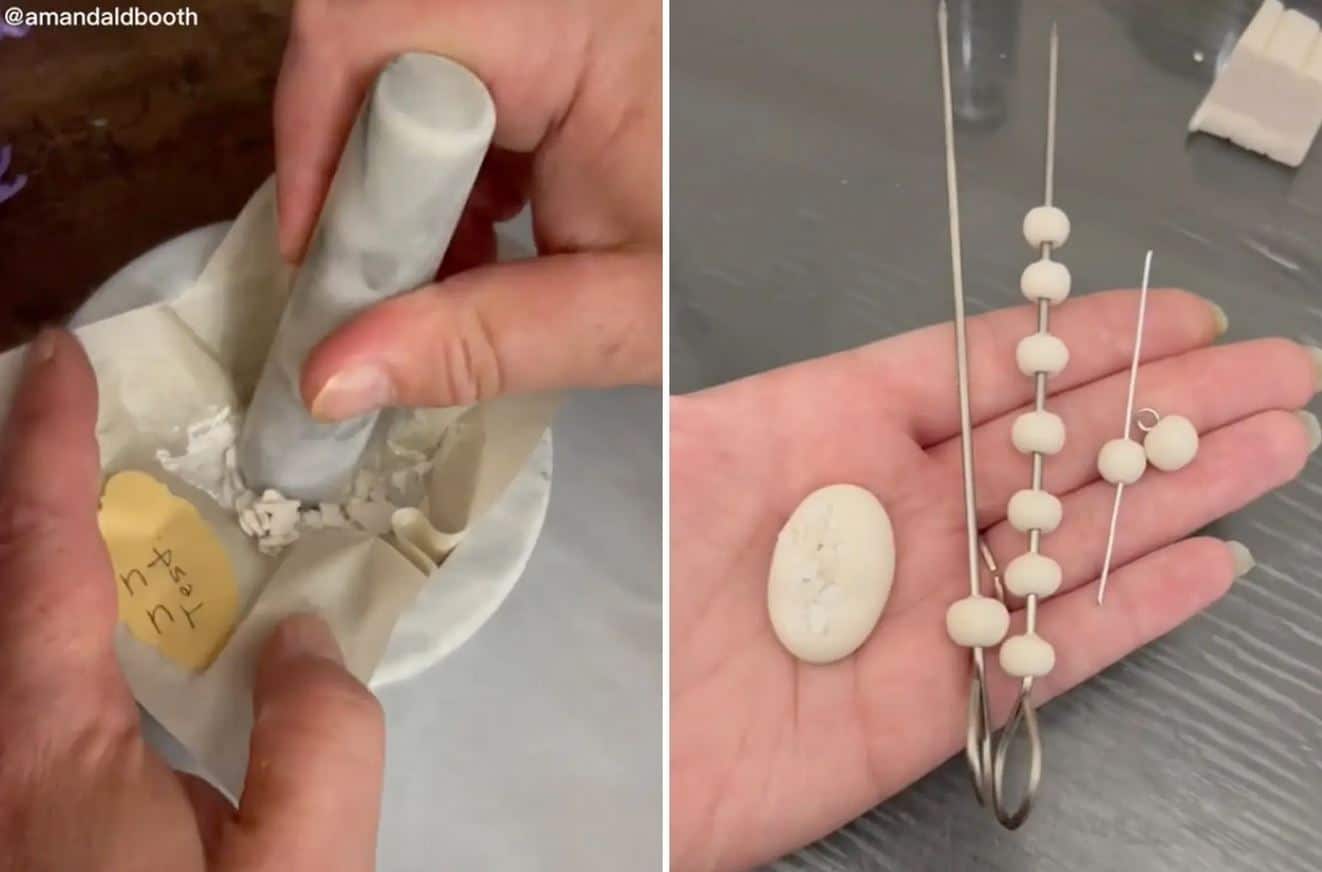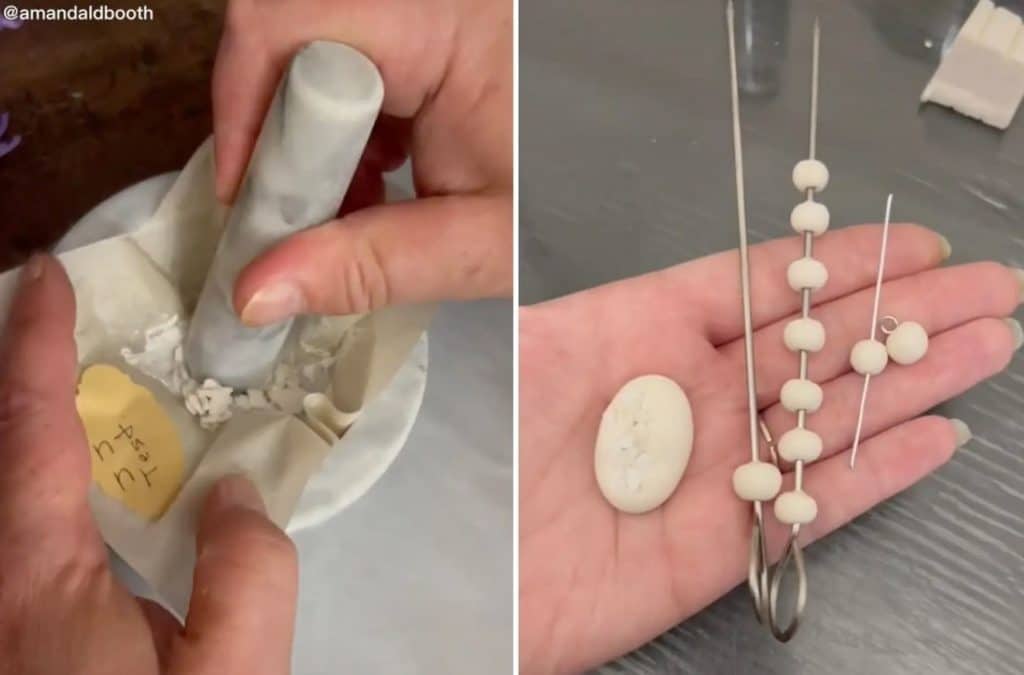 Some lovers of spicy sexual adventures and role-plays use sperm "pearl" necklaces as a kind of collar to mark who is the submissive and who is the dominant in the couple.
"No other act shows more love and trust than carrying something from your loved one with you," wrote one of her clients. "It's even strange how intimate and loved you feel when you receive such a gift."