Annie Knight, known as Australia's most sexually active woman, reveals that she sometimes receives extremely strange, eccentric and downright crazy requests. What proposals does this woman receive from the most passionate men?
Australian Annie Knight, who earns quite a bit of money from the content she shows on OnlyFans, decided to share on her TikTok account the strangest requests she sometimes receives from subscribers. "The craziest request was to read a three-page screenplay-like essay," says the 26-year-old beauty.
"The whole shoot would probably take about three hours because the essay was so detailed," she continues.
"In the script, I was supposed to be the guy's best friend's wife, and he had to come to me to help me do something. His best friend was not at home, and I, his wife, really wanted that guy," says A. Night.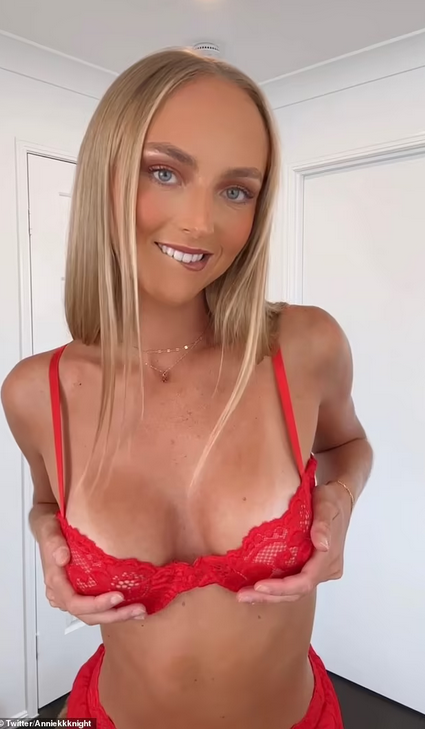 She said she didn't judge the man for wanting to see her direct a very specific fantasy, but she still turned down his request because the script was too detailed. "I'm not that good of an actress," she explained, adding that the man offered her $500 to grant his wish.
In another video, the long-legged blonde talked about a wish that seemed even more strange to her. "I just had to film myself playing a man who wakes up in a woman's body," she admitted, comparing the situation to the plot of "Freaky Friday."
Most recently, Knight appeared on "The Kyle & Jackie O Show" and talked about adult toys, and boasted that she slept with 300 men and women in a year.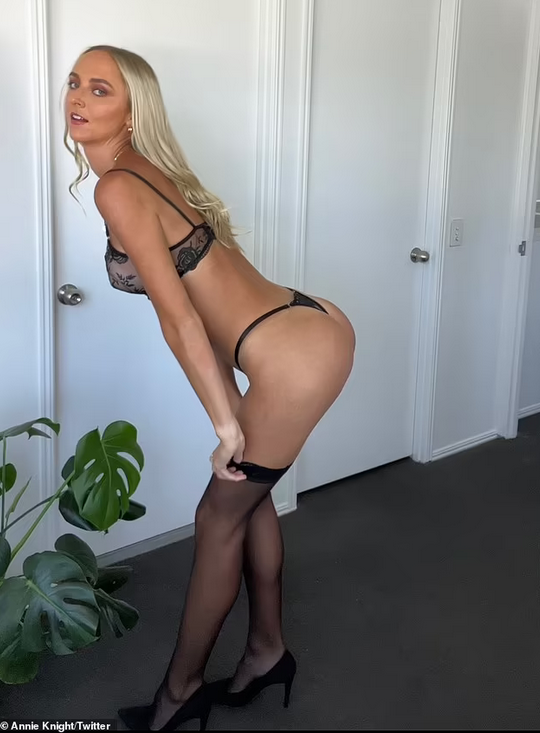 "I'm willing to try anything," she assured, adding that she does almost anything on OnlyFans anyway. A. Night admitted that she can have sex with five people in one day.
As the woman reveals, she finds men to "do naughty" with on dating apps, and of course she also has a list of regular clients. "It gives me strength," she reveals. "Sex makes me feel better. Of course, that's the purpose of it."
As the conversation continued, the beauty began to tell the story of how she had sex with an incredibly rich man, who, as it turned out, was the owner of not only huge wealth, but also an impressive penis.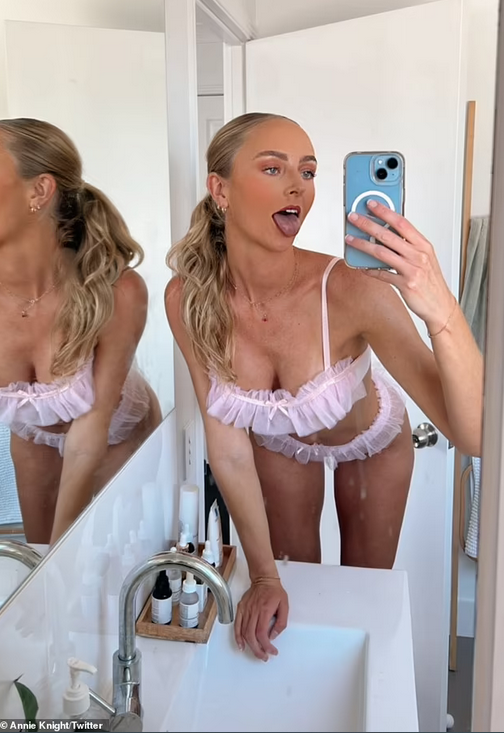 What follows is even more fun: A. Night, without bragging, she does not hide the fact that she had sex under the table in the restaurant. "After lunch, we were in the mood for dessert," she laughs.
The sex bomb from Australia admitted that sometimes, being among people, she has such a strong desire to have sex that she drags her lover to the restroom somewhere nearby and suppresses the burning passion – she says that she simply cannot do anything about that.