Melanie Hawkes lost her virginity at the age of 43, but to implement such a decision, she needed to hire an escort. The woman hopes that her experience can encourage people with physical disabilities to take the same step.
No one has set an age at which virginity should be lost. Of course, it must be an age when a person can consent to intercourse and feel ready for it. The memories of the first and subsequent intimacy should be exciting and pleasant. Unfortunately, dating and a normal sex life are often difficult for people with disabilities, writes The Mirror.
Melanie believes that her story could inspire people with a similar fate, encourage them to do the same and experience as much human joy as possible without fear.
Melanie Hawkes from Australia was diagnosed at an early age with transverse myelitis, an inflammation of the spinal cord that causes damage to the entire horizontal part of the spinal cord.
Noticing that the two-year-old daughter looked as if she was fainting, was stumbling and falling while walking, her parents took her to the hospital. The child, who until then was walking and talking perfectly, became disabled in an instant.
While some children are able to fully recover from the disease, Melanie's case was different: doctors found a disorder that caused complete paralysis of the legs and partial paralysis of the arms. So, when Melanie was three years old, it became clear that she would never be able to do without a wheelchair. Limited mobility was compounded by occasional pain and breathing problems, necessitating the hiring of an aide on a daily basis.
What is sex?
In an interview with Take5, Melanie revealed that her parents never talked to her about sex: the only hint she heard on the subject was her mother's order to her brother to never try to make a girl pregnant before marriage. "Eventually I couldn't walk, so they didn't worry about me," Melanie explained.
The woman said that she liked a classmate during her studies, but when they became friends, everyone started making fun of her, so the relationship did not develop. "It didn't take me long to realize that the dream of a partner was simply not destined to come true, so I immersed myself in work and various activities," said Melanie.
But she changed her mind in 2022. She fell ill and was close to death. Melanie was forced to sleep in an upright position due to particularly difficult breathing, otherwise she would not have enough air in her lungs. This position caused numbness in my neck and back, so the nurse suggested massaging those areas to provide some relief. After getting a massage, Melanie realized that this was the first time in her life that she experienced something like an intimate touch.
With the help of a nurse, Melanie learned that there are sex workers who specialize specifically in serving the disabled. After a long search, she found "the one". His services cost 400 Australian dollars.
After overcoming a serious illness, Melanie realized that life is very fragile, she decidet not to waste any moment. She found a man named Chase, whom she wanted to meet. She texted Chase and he called. Over the phone, the two discussed Melanie's wishes and Chase's experience. Since communication was particularly easy, she ordered a two-hour erotic massage.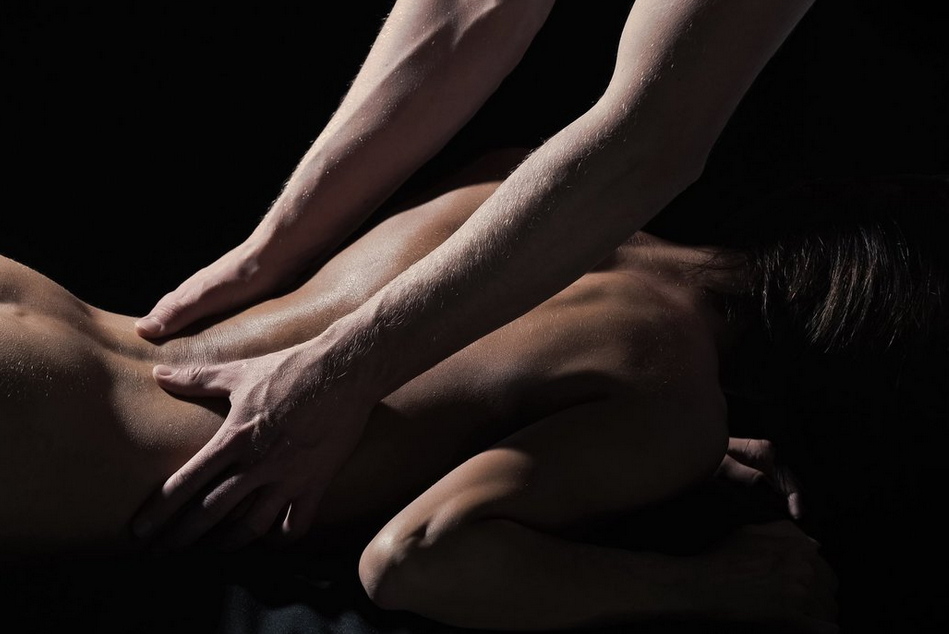 The first session was held at Chase's home. The nurse who accompanied Melanie helped her put on sexy underwear and lie down on the massage table. Melanie was so impressed with the massage that she did not hesitate to book the next session, only at her home, as it is more tailored to her needs.
"We were together for three exciting hours. Chase helped me get into different positions and I felt great joy at the time. I now see Chase regularly. He opened up a world to me that I had longed for years. Now that I'm in it, I can enjoy every minute of intimacy," Melania admitted.
Spending time with Chase helped Melanie understand what cuddles she craves and what she finds unacceptable. She says that she now is in the mood for dating, although others like her have not even dared to think about that.
"I know some people will judge me, but everything seems easy when you're not disabled. Many do not understand what this means. Everyone who is dear to me supports me and I feel indescribably happy. I regret only one thing – that I didn't do it earlier. I am telling all this so that people with disabilities understand that they too have opportunities to experience intimacy. We, like everyone else, have the right to feel loved and wanted," says Melanie.
Male escort. How much do they get per hour and what women don't they serve