Only once in my life had I been with a masseuse man – such a young guy in a sanatorium-type institution (so I had the opportunity to stand out against the background of pensioners). All I remember is that his massage was many times more gentle than the work of another professional, in whose hands I cried from time to time, but here – almost asleep. At that time, I did not know that in ten years I would meet a masseuse whose hands would make me shout. For pleasure, not for pain.
IT ALL STARTED THAT WAY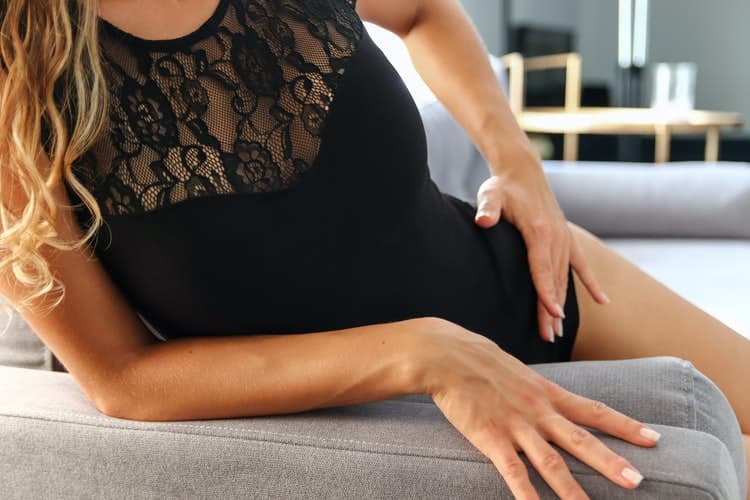 This man immediately mentioned that he was a healer and a masseur. It made me careful and suspicious – I imagined a hairy weird with unshaven armpits. So when I met him, I was pleasantly surprised to see a slim, sporty, well-groomed man with a slightly sad smile on his lips. Mutual sympathies arose immediately, and it was clear that there will be future meetings. The man fluently came to the topic of what kind of massage he understands, how great it is, and then it turned out that he also has a portable massage table. I was sincerely amazed at this opportunity and then, either under a full moon or an ordinary eclipse, I agreed to his suggestion to enjoy one of the massages at my home.
"IT WILL BE JUST A MASSAGE"
… He repeated feverishly several times, only adding at the end of the conversation – "unless you want more!" A bell rings at the door at the agreed time. There he stands – a slightly confused man with a huge baggy shape in his hands, which can barely be found inside the apartment door.
"He must have longed, if he had already pulled that giant bag up the stairs" – I thought at the same time that I was ready for a massage with a happy ending.
While joking and touring each other, a massage table was neatly set up, and then there was an awkward break. When I go to the masseuse, I know that I have to undress and lie down, but what should I do if the massage and the date are one and the same event? Do you have to take off your clothes yourself or does the masseuse do it? If I dress myself, do I do it slowly and he looks, or do I quickly undress, lie down, and in the meantime he turns away, pretending not to look? " Just stay in your panties and lie on your stomach, I'll go back" – he interrupts the awkward pause. I am quick to follow his instructions.
MY BEAUTIFUL BODY IS CAREFULLY COVERED WITH A TOWEL
… I laughed for a brief resentment on the part of the masseur, freeing me from the towel covering my body. He probably hadn't thought of seeing only a black drawstring instead of panties, as it used to be when wearing miniature-sized thongs. Warm oil pours over my shoulders, and the man's strong hands begin to caress them gently. He is definitely a professional, because every movement shows that the masseur really knows what he is doing. It's not someone "I'll massage you – it doesn't need a certificate". Dealing with his shoulders and back, he folded a towel over them, and now the warm oil is flowing to my feet and lower legs.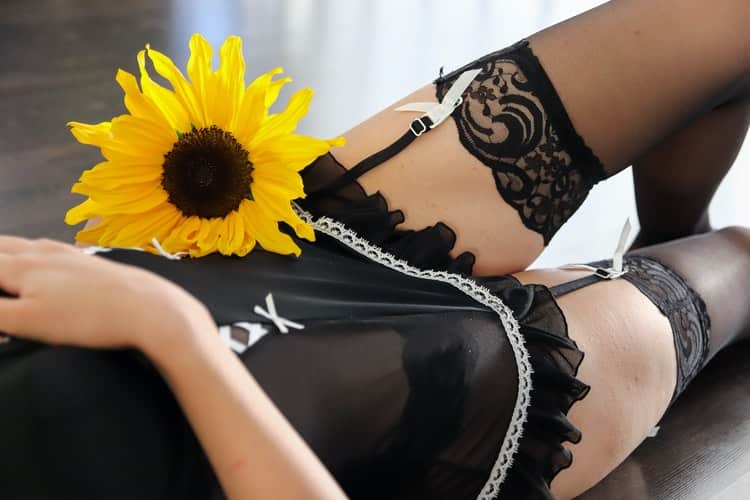 Foot massage is a real pleasure. I don't know all the points that were massaged, but the feelings were great. The generous hands of the masseur move to my lower legs, after a moment they break off, and the warm oil is massaged into my thighs. Then, without pause and warning, his hands are already stroking my bottom circles. I am fascinated by foot massage and my alertness is a little sleepy. It is warm, good, light, pleasant, relaxing and at the same time – exciting.
For a masseur, my peace and blessed facial expression is like a starting shot, and the amplitude of hand movements can no longer be called guided by healing intentions.
HE BREAKS A LITTLE
… And a slight scratch indicates that the masseur is getting rid of his jeans and shirt. I notice his bare feet coming closer to the floor at my head. The masseur whispers in my ear: "The panties must be removed so that they do not get dirty with oil." Slowly rolling my panties over my hips, a few felt kisses reach my warm spot . No hurry – time has stopped.
I move, lie on my stomach and enjoy his hands, lips and fingers. The massage table gives a man easy access to my body, which is more than ready to receive both caresses and kisses. It has never been before that I can only sleep and enjoy, relax and be selfish for all 500%.
" When you sleep like that, I can't see your breasts" – he whispers in my ear and gently bites them in the lip. "Please turn" – the masseur continues what he has started.
EVERYTHING HAPPENS SO NATURALLY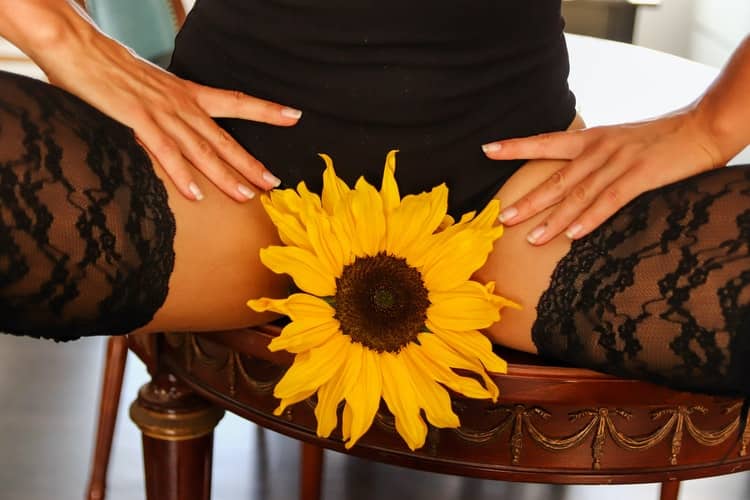 … The masseur's fingers now work only around the most strategically important area and from time to time slowly slip into me. I am in the feeling of a light flight and my body is gradually tensing, thus approaching the moment when it, accompanied by my breath and scream, completely relaxes. Perfectly feeling my reactions, the masseur guides me towards the culmination of pleasure. He guesses the rhythm, the place and the intensity without words, as if he had previously mastered the pleasure card of my body.
Complete and final relaxation takes over me, there is no thought in my head, there is only a feeling of happiness flowing across.
I didn't know that massage could be like that. I did not know that with "Yoni" massage you can achieve such a relaxing pleasure. I did not know that this pleasure would be more intense than what a male member can give a woman. I did not know that in such a short time a woman could be launched into space and sent back there in a few minutes.
PS If a scientist thinks that there is no "G" point , he is a complete fool!