Researchers note that failures in intimate life can quite easily lead to a person's complete breakdown and despair. It negatively affects not only the atmosphere at home and family, but also at work, business and other areas of life. Sometimes we have to admit that sex after crossing the threshold of 40, 50 or 60 years is no longer as rosy as we would like.
Somewhere after the age of 40, the level of testosterone begins to decrease, as a result, erections become less spontaneous, less frequent, less stable, and sometimes may even disappear before reaching orgasm. This is, of course, sad and uncomfortable, so you may want to avoid sex because you simply lack confidence. You may even start to think that sex is not for you anymore.
But it is better to banish such thoughts. Quality sex after 40 is possible and worth it not only for forty, fifty and sixty-year-old men and women, but also for much older people.
By learning to adapt to the changes of age, men can actually become even better lovers than they ever were in their youth.
Sex after 40: what is important to know?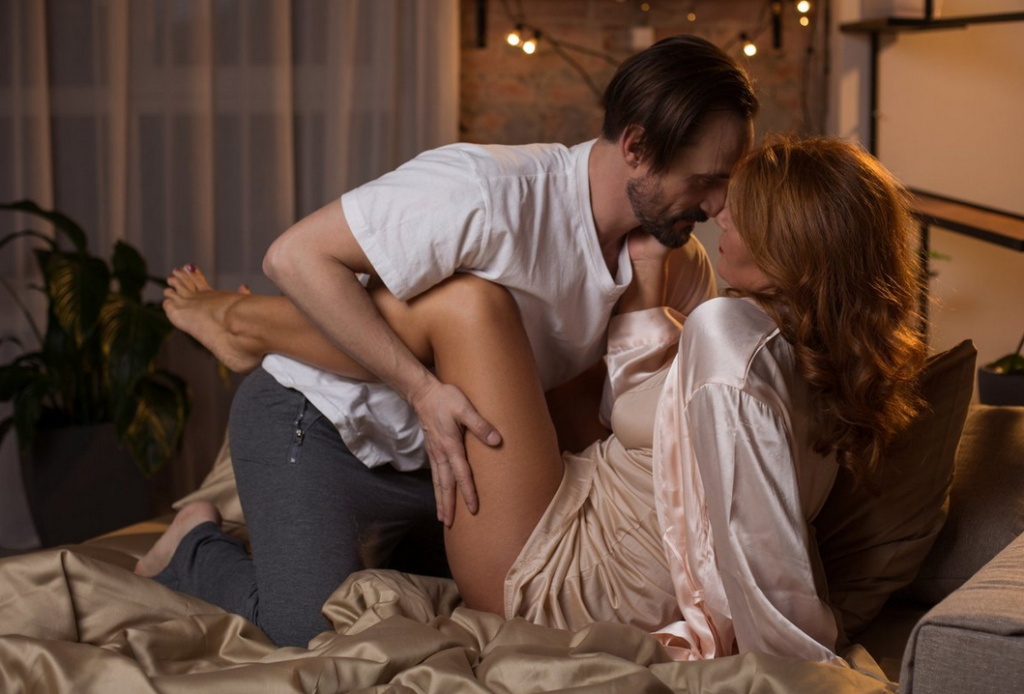 1.
More stimulation. The first thing that is important to understand is that a male erection will not be as quick and spontaneous as it used to be, but it WILL be, it just needs stimulation. Men can do it themselves or ask their partner.
2.
The erection will not be as strong. This is the second thing that inevitably occurs with time. The hardness of "steel" will disappear, but what is there will still be enough for a full-fledged, mutually pleasant sex. A partner's pleasure depends more on a man's knowledge of where, how and which buttons to push than anything else.
3.
The need for orgasm decreases. After forty, some men begin to worry that ejaculation does not occur as quickly as before, and sometimes it is impossible to achieve it at all, and they begin to mistakenly believe that this is a sign of early impotence. Some researchers note that 1-2 ejaculations per week are sufficient for most men over 60 years of age. However, intimacy does not always have to end in orgasm. Just warn your partner in advance that you sometimes fail to ejaculate so she doesn't feel guilty.
4.
The process will be longer and the joy will be more. Now that everything is no longer focused on climaxing as quickly as possible, it is possible to enjoy much longer intercourse! This will really please your partner, as women usually need a little longer stimulation to get into the right mood and orgasm. The newfound stamina will pay off, bringing you both more pleasure.
5.
Do not immediately achieve another erection. An orgasm is always followed by a refractory period during which a new erection is impossible. At that time, the male genitals are resting [a woman can even experience several orgasms at the same time], so even very strong stimulation will not help here, it can even harm. When a man is in his 20s, the periods between erections can be only a few minutes, but from the age of thirty the break starts to last 20 minutes, and from the age of forty to 2 hours. A sixty-year-old may have to wait a day or even two. Here a lot depends on excitement, passion, the greater the excitement, the shorter the rest periods. It just pays to listen to your body and let it recover at its own pace.
6.
Other changes. With age, you may notice that the seed is not released as quickly as when you were young, because the muscles responsible for this process are no longer as strong. However, it in no way affects the pleasure experienced during orgasm. Also, after ejaculation, the erection disappears much faster, but this also does not affect the process of making love itself.
Why are these changes happening?
An erection is a rather complex process that requires good cooperation between different parts of the male body. The brain reacts to erotic images, thoughts, fantasies, it affects the erectile reflexes, which transmit impulses to the nervous system. The nervous system activates processes in blood vessels, blood flows to the male penis.
Sexual stimulation can occur through erotic images or mechanical stimulation of the genitals. During it, nitric oxide enters the blood, thus activating cyclic GMP (Cyclic GMP), which relaxes the muscles of the penis. It increases blood flow to the penis, which helps to maintain a penile erection during sexual arousal. And this whole process is regulated by testosterone, the male hormone, so its correct amount in the blood is very important.
What could be wrong?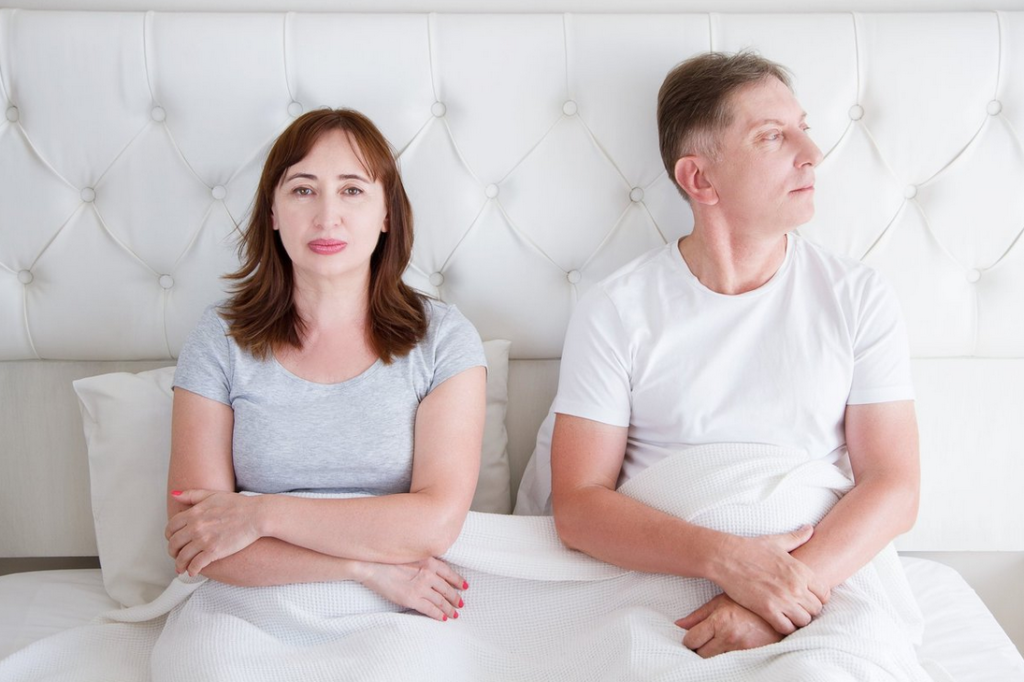 It is observed that in old age, the production of cyclic GMP decreases, which leads to the fact that the muscles of the penis do not fully relax and there is not enough blood for an erection. Therefore, longer stimulation of the penis is required and the erection is not as strong as before.
Another common problem is the anxiety caused by all this, which causes tension and prevents the muscles of the penis from relaxing and producing an erection.
With every decade, the level of testosterone in the blood decreases. But although this whole system becomes more and more fragile with age, it can continue to function successfully even when a man is sixty, seventy or more years old.
An honest conversation with your partner can help reduce anxiety, and this is where pharmacology can help. The first and truly effective remedy for erectile dysfunction was Viagra, which appeared in 1999. Small doses before sexual intercourse will help protect against a possible loss of erection, calm down and automatically remove excess tension, help raise self-confidence. There is a whole range of nutritional supplements, vitamins and medications. You just need to consult your urologist.
Sex after 40: how to please a woman?
Perhaps the most important part of this whole thing is that women orgasm quite quickly and easily when their clitoris is stimulated, so neither the firmness nor the size of the penis matters here, so finger and/or oral stimulation is also sufficient.
Knowledge about the G-spot, which can be stimulated with your fingers or in sex positions where the woman is on top or the man behind her, can also be helpful. The worst, by the way, is probably the missionary position, which can really be pleasant for both partners, but during which neither the clitoris nor the G-spot is properly stimulated. But nothing is impossible! Read more about how to stimulate the G-spot during the missionary position here: "How to experience an orgasm when making love in the missionary position: one movement is enough".