What is more addictive: sex or the phone? They both supply stimulants to the brain, so it can be difficult for someone to choose.
For some, the answer is clear. One in six millennials (16%) say they will give up sex rather than divorce their smartphone.
The survey, conducted by the insurance service provider Insurance2go, involved 2,000 people and aimed to find out how many people prefer gadgets to other parts of life.
However, it is not only millennials who are ready to give up romance because of technology. One in five people (21%) between the ages of 18 and 24 are happy to sacrifice dates (whether or not sex is planned) if it means that the evening can be spent on a bright screen.
In this respect, women predominate – 16% say they would choose their smartphones rather than going on a date, compared to 11% of men.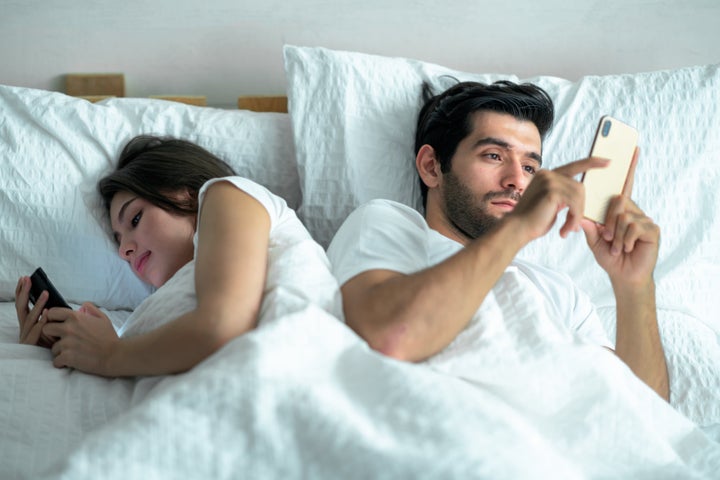 Relations expert Martin Mercer explains that the numbers are not surprising: "Millennials have had unrestricted access to social media and the Internet all their adult lives. Asking someone to give them up would be like asking them to stop breathing. "
10 THINGS THAT WOULD BE EASIER FOR PEOPLE TO GIVE UP THAN THE PHONE
1. Game console (38%)
2. Going to the gym (29%)
3. Cosmetics (26%)
4. Alcohol (23%)
5. Team sports (22%)
6. Streaming services (18%)
7. Ordering food at home and watching sports games (both 17%)
8. Dating (16%)
9. Chocolate (15%)
10. Sex (14%)
Using a smartphone can create a whole cocktail of emotions while being in a safe environment. In real life, this could seem like a huge risk. Meeting, in reality, requires much more physical and mental effort, and at the same time, you may face setbacks and failures.
Many use social media to keep in touch, to feel part of a group, to gain support for their ideas and feelings. By subtracting it, people can feel isolated.
And which would be easier for you to give up: sex, dating, or a smartphone?