We all know that a cup of strong coffee in the morning gives vitality. But did you know that this drink can also activate your sex life?
Social network TikTok spread one interesting trend: before going to bed drink a cup of espresso in the hope that it will help to experience stronger orgasms, writes The Sun . Nadja Bokodi, a 34-year-old sex expert from Australia, has personally tested the trick and is now sharing her verdict.
"On the social network TikTok, there are rumors that drinking coffee before sex, orgasm is expected to be even stronger than premium Arabica coffee. And logically, I also wanted to try to see if the Z-generation has really discovered something special, "explains Nadja.
The trend came after @cupofalexx_official posted a video on the social network TikTok saying that one cup of coffee increases orgasm by 50 percent. Soon, other "getokokers" also started publishing records, checking the pretentious statement on their skin.
"It was a real rage! I will always do so in the future. Usually it is once or twice… But now – 16 times! IT WAS CRAZY! " a woman shares her feelings.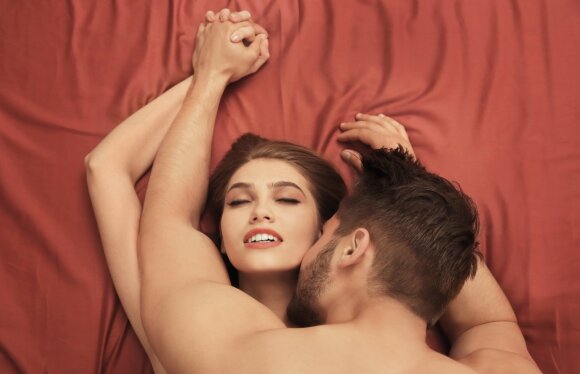 Although it is highly questionable that strong coffee can cause multiple orgasms, the theory that caffeine enhances climax is valid. Caffeine is a vasodilator – a substance that dilates blood vessels. This means that more blood flows through them. That's why people drink coffee in the morning or just before a workout. We each know at least one person (or we are with him) who can't start the day until we drink this drink.
Unfortunately, there are no studies that confirm that coffee has the same effect on the genitals. True, in 2018 a study was performed on rats. This revealed a link between caffeine and sex: female caffeinated rats mated more actively.
However, no human studies have been done so far, so Nadja turned to an expert to find out if coffee could improve her sex life. A gynecologist from Melbourne, Dr. Joseph Sgroi, explains that such a theory cannot be ruled out, but immediately warned that the impact is likely to be minimal.
"Interestingly, the effects of caffeine on blood vessels are not the same. The blood vessels in the brain and lungs tend to narrow, but those in the abdomen tend to widen. Add coffee as a stimulant effect and you can get the feeling that your orgasms are stronger, "explains Dr. Sgroi.
"It must be emphasized that caffeine will not change the situation if there is no proper foreplay and close ties with the partner. Healthy respect for each other will be far more beneficial than any other benefits offered by the barista, "he added.
"It is obvious that Dr. Sgroi has never met my barista, "Nadja ironizes. The woman was interested enough to personally test the effects of coffee. Conclusion? It wasn't, of course, the "out-of-body experience" promised by TikTok, but my big O was a little more intense than usual. Or maybe it was more of a placebo effect, "she reveals.
If you are already in a hurry to make coffee to check its effects, keep in mind: although there is no risk of drinking coffee before sex, if you are in good health, do not have heart disease or high blood pressure, a lot of caffeine can cause a number of side effects such as rapid heart rate, anxiety, insomnia and dehydration.