Women are often unable to reach orgasm precisely because of their unsuitable posture. In addition, it turns out that for many women, it is more important for their loved ones to reach orgasm than to enjoy it themselves. It hasn't changed in decades, and thoughts of orgasm are still shared around the world and in the bedroom. According to research, 53% of men reach orgasm every time they have sex, and only 25% of women feel the same.
WHAT SEX POSES ALLOW WOMEN TO REACH A STRONG ORGASM?
If a woman prefers to have sex with a member, she probably also knows that orgasm is not so easy. Most women also need clitoral stimulation, but in most poses, the clitoris is not affected at all. This time we will look at the poses that will allow you to achieve more pleasure.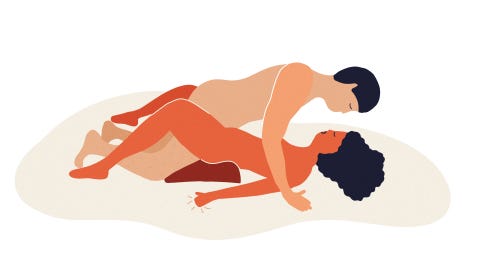 1: Cat pose
In this position, the woman is lying in bed, but the man is on top of her. If the weight difference between a man and a woman is large, it will be easier for a woman if the man rests on his hands. If the man is in an elevated position, his penis does not penetrate the woman completely, and the root of the penis massages the woman's clitoris, creating pleasant sensations that will lead to orgasm. A pair of vibrators can also be used here , which will greatly enhance the range of sensations.
2: Inverted riding position (reverse cowgirl)
The man is lying on his back, but the woman is sitting on top of him with his back to the man. In this position, the man has free access to the woman's clitoris and can perform a dizzying massage with her fingers or a vibrator.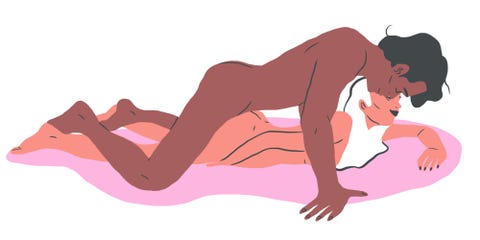 3: From the back
The woman is lying on her stomach. The man enters him from behind. Because a woman's hips are not raised, as is usually the case with dogs, she can enjoy a completely different kind of pleasure. The man can gently caress the clitoris. Many women reach their first strong orgasm by having sex in this position.
4: Spoon posture, spooning
The woman will never disappoint a good old spoon posture. Those for whom the loved one massage the clitoris at the same time will have peaks of pleasure. Apply a stimulating oil to the clitoris, which will make it even more sensitive and intensify orgasm.
Keep in mind that it can be difficult for a man to push and stimulate his clitoris at the same time. In addition, it takes a woman a long time to reach orgasm. The erotic entertainment industry has created a variety of tools that will make intimate activities simple, comfortable, and especially enjoyable.