Swingers' clubs are places surrounded by myths and secrets, which we often imagine as the plot of an erotic film – young, sexy people dressed in latex, who cheat on their spouses in unimaginable ways. But in reality, swingers are much closer to us than you might think – a neighbor with a weird hairstyle, a company accountant or a former classmate – any of them can have group sex, and that's perfectly normal!
However, this topic is taboo in society and is even condemned – it is all a consequence of existing myths, so in this article we will try to introduce you to this type of sex.
What are swingers?
Mentioning the concept of swingers often leads to a wide variety of negative associations. One of the myths that has taken root in society is that swingers are old perverted sexually explicit people. But that is not true at all! A 2016 US study found that the average age of people having group sex is 41 years.
According to various sources, swinging is often performed by married couples. Swingers are usually described as couples who have sex with another partner or couple. Basically, swinging can be described as exchanging sexual partners. Swingers are both heterosexual and homosexual, often gathering in communities, attending special swinger clubs and parties.
There are several types of swinging:
"Peaceful swinging." This is the type of swinging usually beginners or couples who are in a long-term relationship do. They usually just want to get used to the new, inexperienced world of swingers. During the foreplay, participants exchange partners for oral sex or other games, but penetrating sex happens only with their other half. For the first time, others simply choose to watch what is happening and not participate.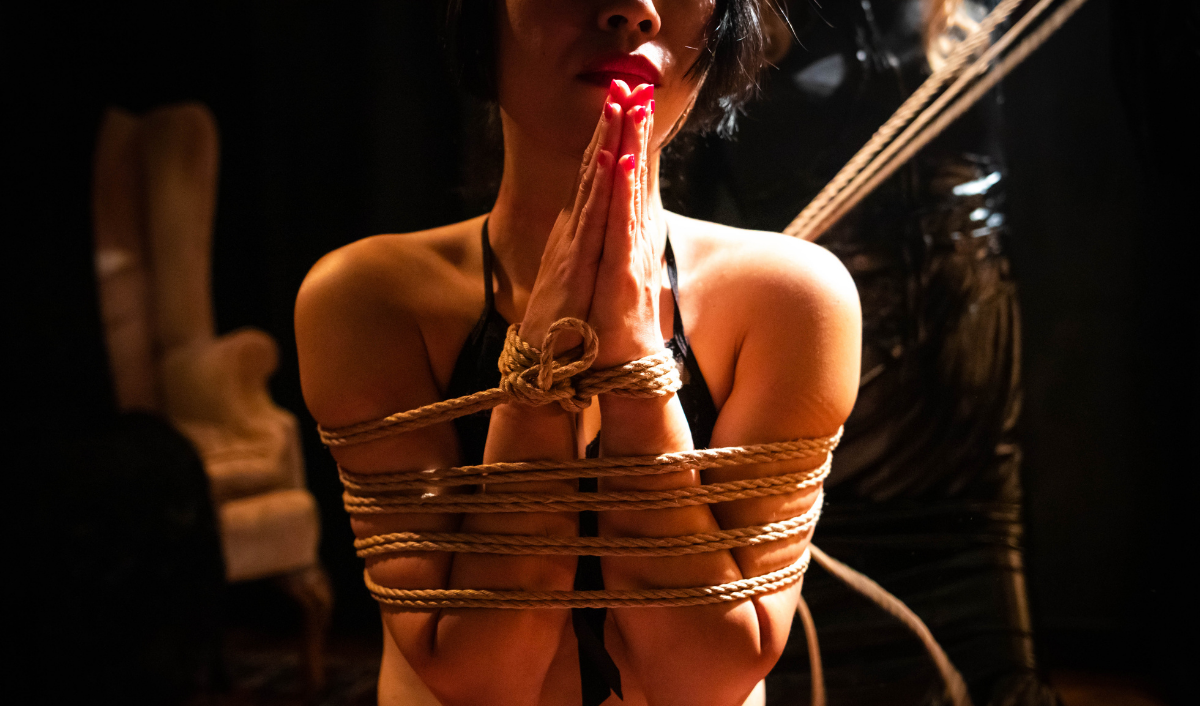 "Closed Swinging". Closed swinging usually takes place in one house/apartment with several rooms. Participants each choose their own partner and go to separate rooms to indulge in the joys of love.
"Open Swinging". To make it easier to understand open swinging, imagine one big room where you choose your favorite partner and have sex right next to others.
Strict rules and clear boundaries
2016 United States and Finland study swingers says that this type of sex is like a game in which pre-determined boundaries are very important. Why? Because it creates physical and emotional security, conflicts and other problems can be avoided in this way.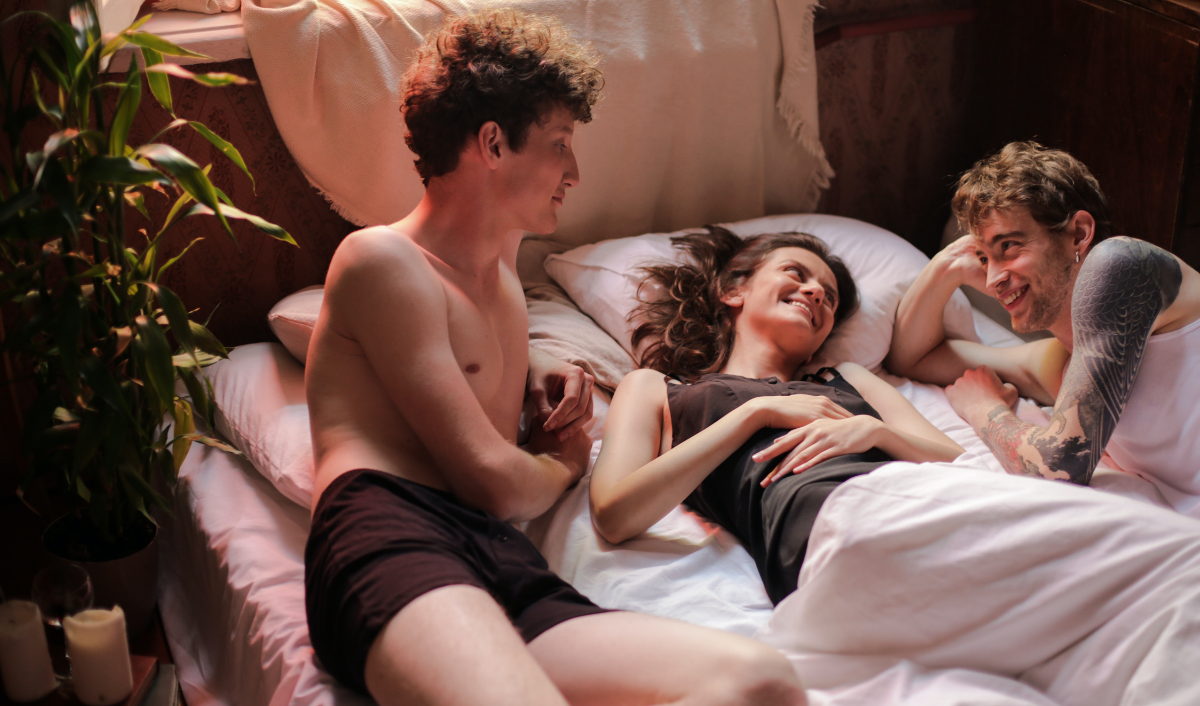 So it is not correct to think that there are uncontrolled orgies in swing parties. The concepts of swingers and orgies are different. Swingers usually organize parties in which partners exchange in pairs. People set boundaries, some participate as observers. Swinging or group sex is considered to be an intimate activity involving three or more people.
Orgies involve a larger number of people, at least five, but there can be twenty or more. Orgy participants usually have no borders or taboos. Sex does not necessarily take place between couples, but simply between participants. The exchange of partners is accidental and all fantasies are fulfilled.
Is swinging cheating? It's up to you!
Let's look at this process primitively – having sex with someone other than your partner is cheating. However, everything is not so simple in swinging. As we have already mentioned, strict rules are important in swinging. The same goes for communicating with your significant other.
To avoid conflicts, we recommend that you talk to your partner very openly before swinging, as well as set appropriate boundaries and expectations. Agree on specific signs that will make the other person know that you want to leave. However, it is natural that swinging is not suitable for everyone, so it is completely normal if one of the partners does not want to repeat this type of experience. You have to respect their decision.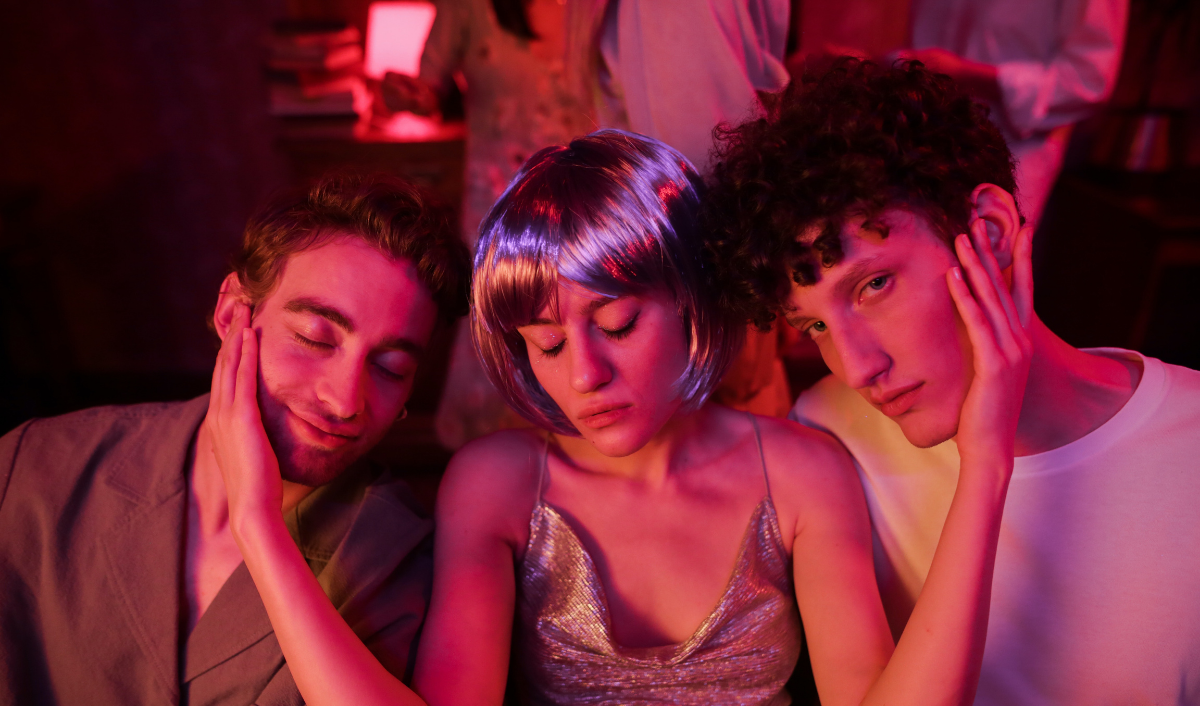 Important rule: do not drink too much alcohol!
To feel more confident, many people consume large amounts of alcohol or other intoxicants before their first group sex experience. Of course, you can drink, but if you drink too much, you can lose control, not remember what happened, or offend other participants or even your loved one. Various intoxicants can negatively affect men's (and women's!) sexual abilities, which will negatively affect your group sex experience. Read more about the effects of alcohol in this article.
Take your time
Various movies and stories rarely reflect what actually happens at swinger parties. They rarely take place in any secret place, behind a door locked with five keys. In Latvia, such parties take place in saunas, private bars, homes and other traditional rooms and are more reminiscent of gatherings of friends than the orgies seen in films.
However, no article will tell you exactly how your first party will go. There is little information on the subject, as participants in such parties cannot and probably do not want to share such confidential information. Therefore, one of the important tips for a first timer would be to simply watch the process. Don't go into the adventure right away, stay with your partner, watch the evening, discuss what you have seen. This first experience will help you assess the situation, define your rules for the next time and not set your expectations too high.