Erectile dysfunction is a problem that affects the lives of many men. Unfortunately, men of all ages complain of impotence, so pharmacists are in a hurry to develop drugs that help fight the problem and enjoy sex. Cialis is a relatively new medicine, so there are fewer data on its effectiveness, butearly studies show that it has a particularly good chance of treating erectile dysfunction.
1. Cialis is the third drug to treat erectile dysfunction
In 2003, Cialis (tadalafil) became the third phosphodiesterase-5 (PDE-5) inhibitor to appear on the market after Viagra and Levitra.
2. Not for everyone
Cialis, like all PDE5 inhibitors, affects the blood vessels and smooth muscles in parts of the body other than the penis, so it is important that you talk to your doctor before taking this medicine. An erection is a complex process that depends on a well-coordinated interaction between the brain, nerves, hormones and blood vessels. Erectile dysfunction can be an early symptom of a serious illness (such as diabetes or various heart conditions). Erectile dysfunction can also be a sign of stress or anxiety, a side effect of various other medicines, or an early symptom of a neurological disorder such as multiple sclerosis or Parkinson's disease.
Smoking, being overweight and drinking too much alcohol can also have a negative effect on sexual function, so seeing a doctor is especially important. Your doctor will carry out tests to find out the cause of your erectile dysfunction. For most men, a combination of medical and psychological problems is most common.
There are other effective treatments for erectile dysfunction if your doctor tells you not to take Cialis or any other PDE-5 inhibitor. Ask your doctor about alternative treatments or visit a men's health clinic for more specialized advice.
3. Side effects are minor and usually easily tolerated
The most common side effects with Cialis are headache, nasal congestion or runny nose. Indigestion is also common. Other side effects include back and muscle pain, which usually occurs 12 to 24 hours after taking Cialis but resolve within a few days. Many other side effects disappear within a few hours. Often can occure an erection that lasts more than four hours and is painful.
4. Cialis or Viagra?
Cialis has several significant advantages over Viagra and other PDE-5 inhibitors currently on the market: vardenafil (Levitra, Staxyn) and avanafil (Stendra).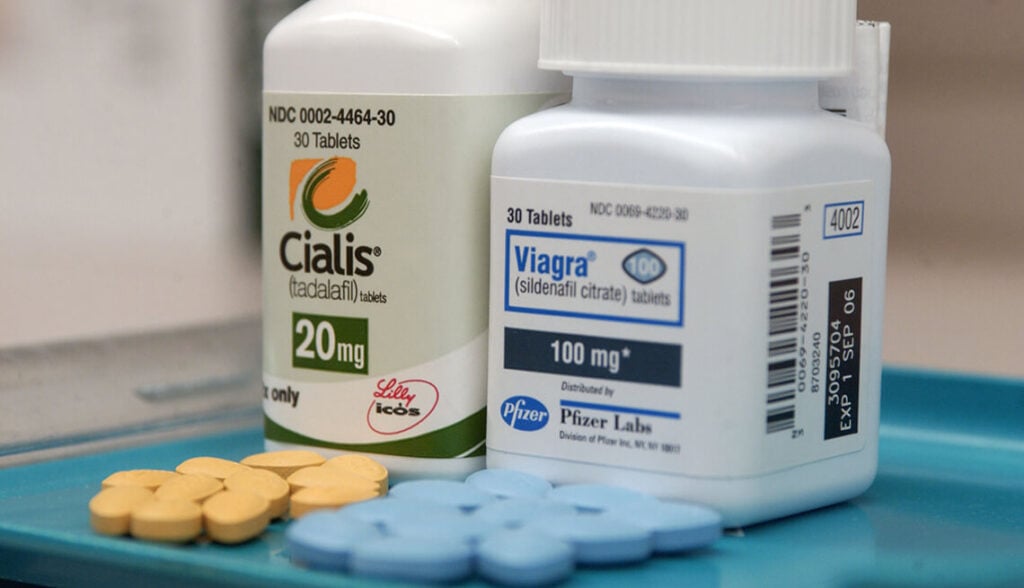 Unlike the other three PDE-5 inhibitors, Cialis can be taken once a day at a low dose (usually 2.5 to 5 mg a day, depending on the response and tolerability). It increases the spontaneity of sexual activity and makes Cialis effective in treating prostatic hyperplasia. However, to improve the symptoms of erectile dysfunction, a regular dose of up to a week and two to four weeks may be needed to improve the symptoms of prostatic hyperplasia.
Another important difference with Cialis is its duration of action. In some cases, the effect can last up to 36 hours. This is why it is often called a "weekend pill". Viagra lasts for about four hours, Levitra for about five hours and Stendra for about six hours.
5. Do not buy just any medicine that is called tadalafil
We have already mentioned that the common name for Cialis is 'tadalafil'. We do not recommend using other medicines that have this name in their name, as they are unlikely to be approved and you will not know the exact dose of the active substance in the tablet.
Cialis is a safe and effective medicine for the treatment of erectile dysfunction, but it should only be used if your doctor tells you to.