Two people meet, fall in love and decide to be together. But then, neither called nor expected comes a great job offer. But – outside the country. Well, what's great there, you think, our love is strong – even the distance will not be able to eradicate it. Are you sure? So what exactly is a relationship from a distance? Here are nine things to live with if your loved one lives in the distance.
1. Relationships at a distance require resources
You will have to invest both time and money in a distance relationship – you will have to go to airports and buy plane tickets. The loved one will not always be able to pay for the travel expenses. In addition, we need to prepare for the airport to become a second home – and it does not matter who flies sails or drives. All these encounters, divorces, tears, and kisses look much better in cinema than in real life.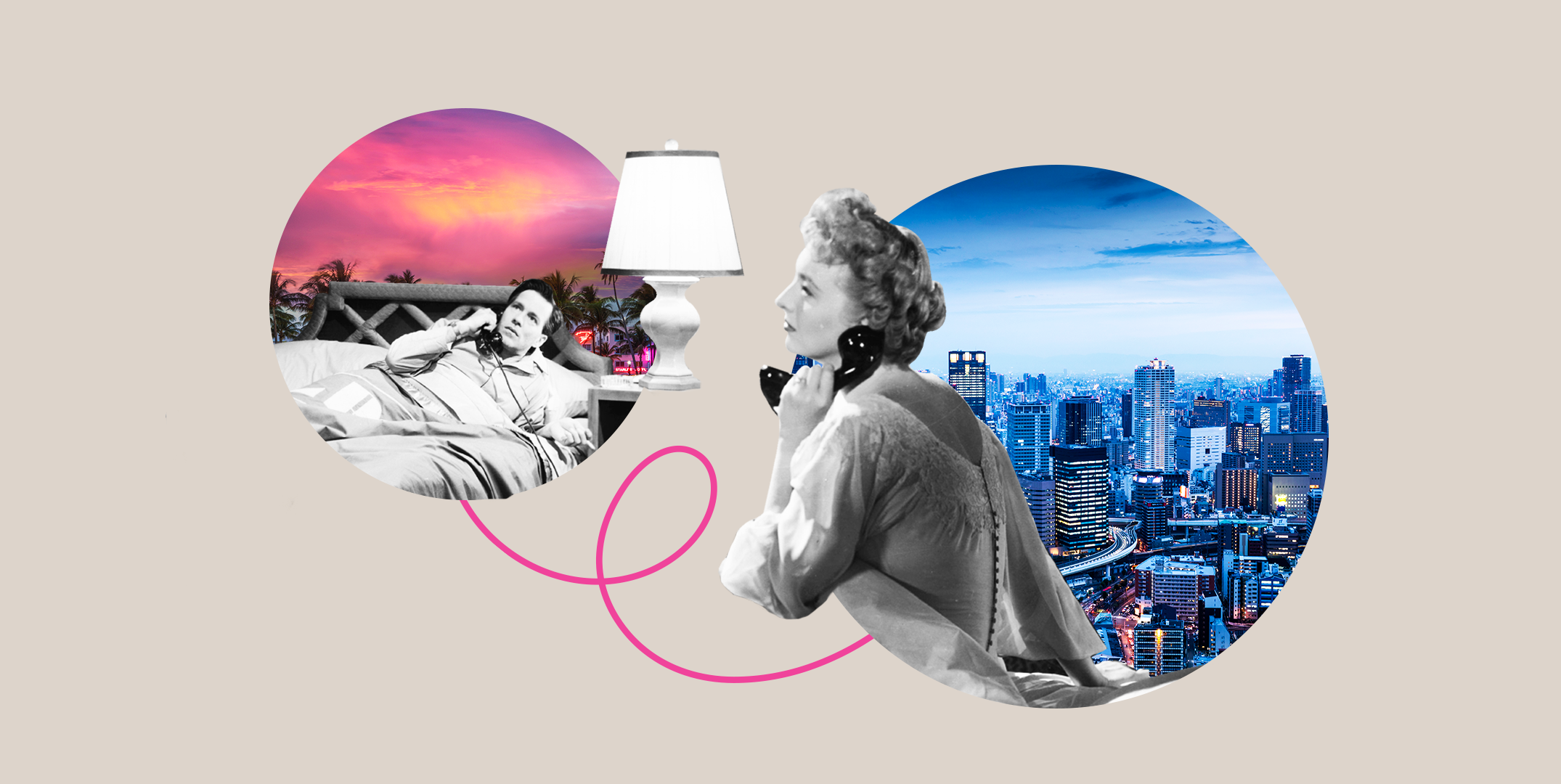 2. On a date, go to… Phone
The relationship does not involve going to the cinema on Friday evenings and visiting the restaurant on Saturdays. In today's age of technology, a lot is possible – in theory, you can not only chop glasses through a monitor but also watch TV series together. Only in the evenings, when on the couch curl each other in nitrogen, unfortunately, it does not outweigh.
3. Regular sex? What is that?
You will meet once at a set time (for example, once a month). All the rest of the time you will have to practice virtual sex (and again – greetings to technology!). Of course, this is also interesting. But you also want something real, don't you?
4. Friends start to worry
Because you are like married on the phone. Especially at the beginning of a long-distance relationship. You want to be in contact with your loved one all the time, but you can't physically go to a party together. And it turns out that your loved one is as if you are with you – on your smartphone. And believe me, not everyone is happy with such a guest.
5. Comfort everyone who is not lazy
Even if you do not ask and say that everything is fine and everything satisfies you, there will always be someone who will announce that the distance is checking the relationship. Believe me, there will be many more who want to talk about it than they would like. And there will be those who want to convince me that all this is complete nonsense and does not really happen at all. In short, there will be something to hold!
6. You do not live in reality
There are two options: you live either in the past, remembering the last meeting, or in the future, thinking of the upcoming meeting. You may even have a special calendar for deleting days!
7. Other couples cause envy
Despite claiming that everything is in perfect order, jealousy still falls into the heart of seeing in love with friends who live in the same city. Of course, you won't admit it, but it is.
8. The meeting turns into a marathon
With a mandatory "must do" list, which is usually prepared in time. And either way, there is so much to learn and do! After all, it is usually not possible to enjoy a meeting carelessly.
9. You keep doubting yourself.
Even if your feelings of jealousy are completely foreign to you, you can't help but think about how your loved one spends time somewhere in another country and maybe even on another continent. And this, by the way, is not just about thoughts or whether the other has not "left". We live in a very interesting world, and if he has not given a message about himself for half a day, you may start to feel a little nervous. Or worry deeply – it all depends on how stable the relationship is.