Handjob can be quite awkward: you work persistently with your hands along his "friend", trying to create pleasant feelings, but deep down you know that you are unlikely to be able to give him anything better than what he can do himself. After all, there is no denying – he has probably practiced this art since he was a teenager.
Before allowing your attitude to deter you from trying, remember: many men like getting a handjob just as much as you may occasionally enjoy the pleasure of a vibrating device. Let's look at some things to keep in mind when you give your loved one a handjob.
1. Focus on the whole size
Yes, the tip of the penis is particularly sensitive. However, just as many women like touches to both their outer and inner labia, as well as the particularly sensitive clitoris, the entire length of the penis also deserves a massage.
And that means doing more than just jerking off. Keep in mind that penis has many nerve endings, and the basic rule of skilled handjob is to touch the entire length of it.
2. A little preparation will not hurt
The simplest rule: if your hands are cold, warm them up first (imagine icy fingers on your stomach and then think about whether he wants to feel the same on his treasure.) You can also think about various additional techniques. Choose gentle caresses and a tighter grip. Try teasing his penis with a feather or even use pearl necklace (wrap it around your palm and then move it up and down his penis).
3. Get comfy
Finding a comfortable position is very important so that you do not have to bend his penis in 50 different directions during the process. The best position is usually this: he lies on his back with straight and stretched legs; you sit between his legs and your legs are stretched out under his. This position is perfect for eye contact and provides access to the entire area.
4. Use both hands
You can always (and you should) ask your partner what he likes, but if you experiment a little and watch his reactions, you may even teach something new and pleasant to him. And for many men, two hands are better than one. Use both hands and try to add a pelvic massage. Start by moving your palms inside the thighs and gently grasp his penis in your hands. Pull your thumbs along the groin (where his thighs begin) and at the same time gently massage the area above his testicles.
You can also start by focusing only on the head of the penis and its most sensitive part (the ligament located at the end of the penis) and continue stroking up and down the entire length of the penis.
5. Change the speed
Pay attention to speed, rhythm and pressure (start with a light grip, but not too light, and gradually increase the pressure). Don't start at maximum speed as if your life depended on it. Start slowly to see what he likes. Feel how his penis reacts at a different pace and also listen to the reactions of his voice. Reacts to his body and adjusts his rhythm accordingly.
6. Use a lubricant
Lube has the power to make mediocre handjob a stunning event. This allows you to change speed and pressure without unpleasant friction. Silicone lube is usually recommended, but coconut oil can also be good, unless latex condoms are used in next steps. (Coconut oil damages latex condoms and can make them less effective).
…Don't have a lubricant? Uses the universe's natural lubricant: saliva. Plus, you don't have to focus solely on handjob – mix oral sex with handjob.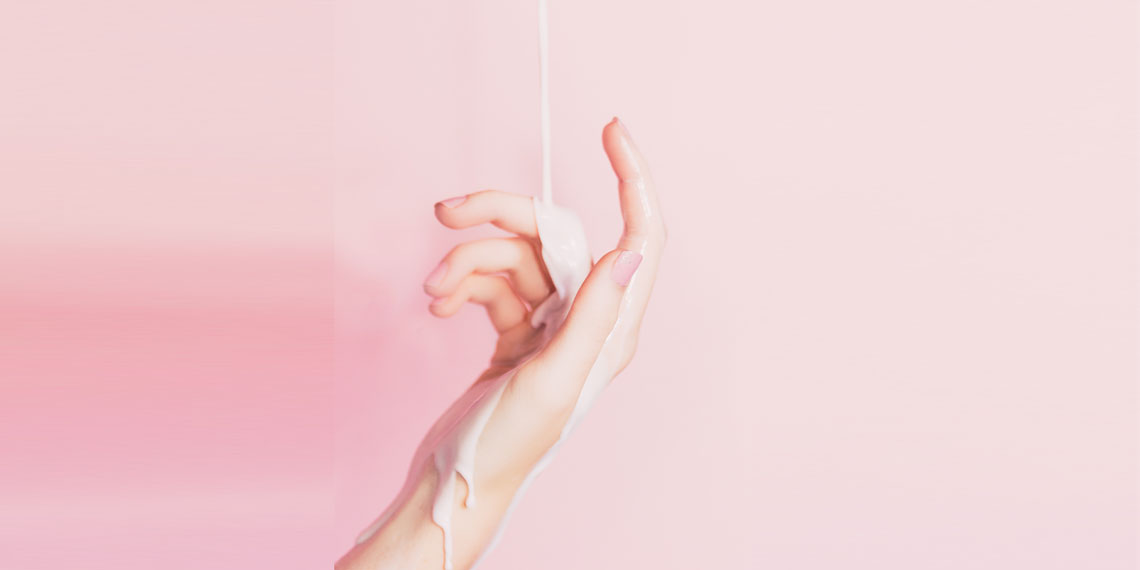 7. Pleasure yourself too
What is more fun than making your partner feel good? The fact that you both feel good! Put a hands-free vibrator on your clitoris. The more you get excited, the better.
8. Relax, have fun and, yes, do it because you want to
Handjob techniques and lubricants recommended by experts are great, but do you want to know the real secret to giving your man a surprisingly good penis massage? The more enthusiastic you will be, the more sensual and rewarding the experience will be for both of you. This does not mean pretending to be enthusiastic and giving an Oscar-worthy performance; it means giving it because you really want to make him feel good.
Don't think of handjob (or blowjob) as something functional just to please your loved one. He will be even more moved if he thinks you like it as much as he does. Just as men like eye contact, they also like to see your passion. Enjoy it, have fun yourself and let him see how much you like it.