It's true that making love in inappropriate places can be very uncomfortable. But we have a solution – standing sex positions that are especially suitable for this. Maybe you will also be tempted to try it?
---
Raised leg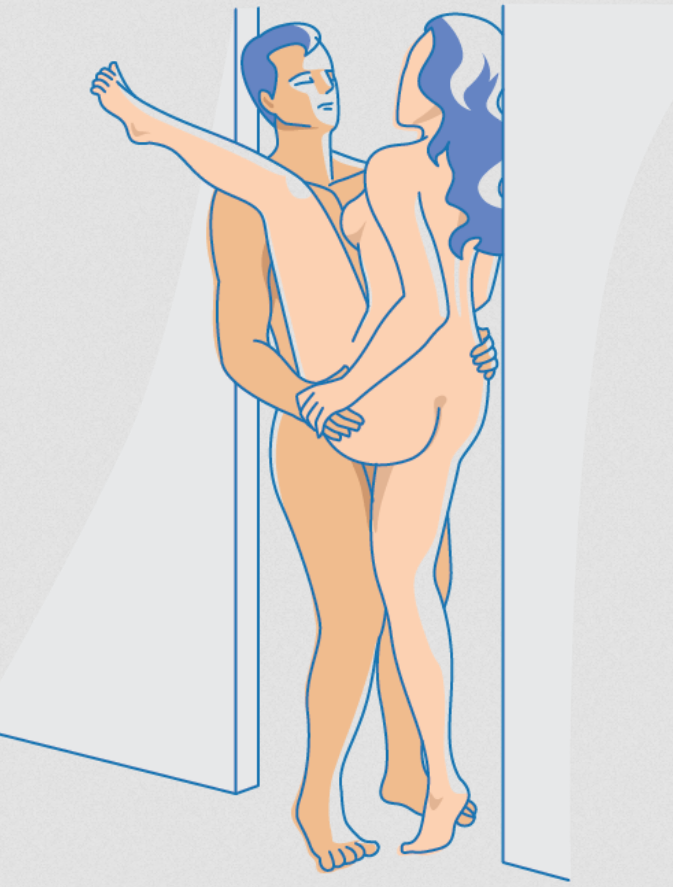 A woman can place her foot on a man's hip or shoulder. It might seem that for woman this is in an unstable position, but it's not. If the man holds her firmly by the thigh, the woman's position is quite safe and stable. In addition, it is much easier for a partner to hold her like this than to support the full weight of her.
If you are afraid of falling, you can simply lean against the wall – an additional point of support will appear.
From behind
In this position, the woman leans over, the man penetrates her from behind. The partner can also support herself on the floor with her hands. This position is a bit like a "doggy style", so it's sure to appeal to those who enjoy male dominance.
To intensify the sensations, the partner can firmly hold the woman by the buttocks and pull her strongly towards him.
The man is standing, the woman is sitting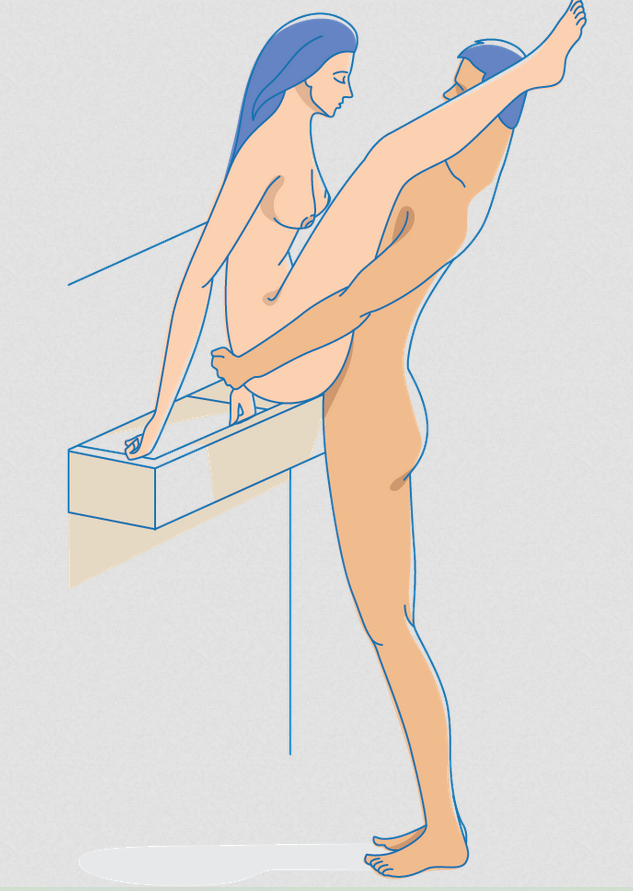 The woman sits or lies on her back closer to the edge of the table or any other horizontal surface. The man stands and holds her by the buttocks.
In this position, it will be convenient for the partner to put her legs on the partner's shoulders. If she wants to relax and he is full of energy, this position will be just in time.
Crossed legs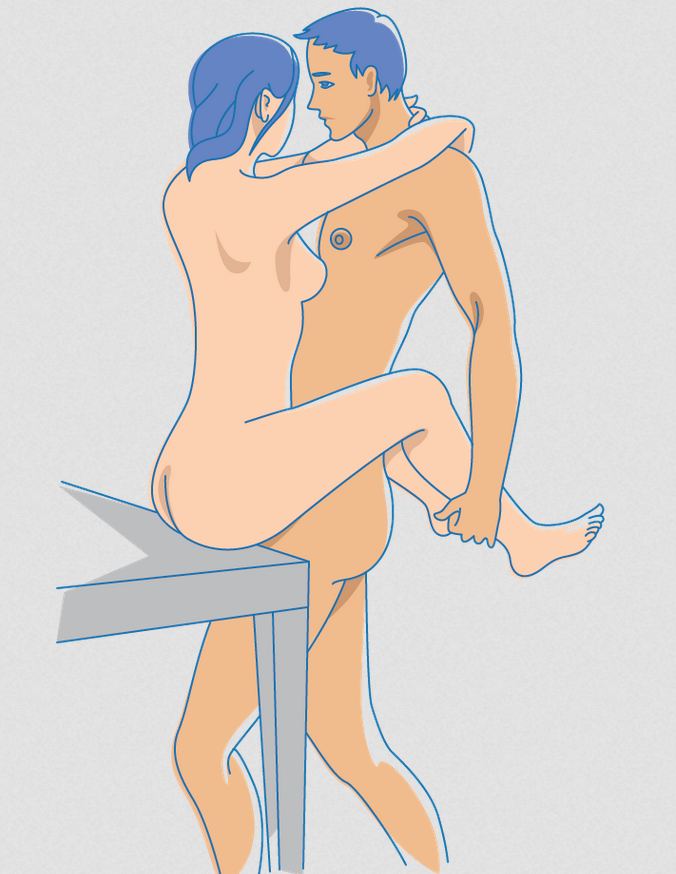 The initial position is similar to the previous one. The main difference is that the partner's legs are crossed.
The woman's tense legs increase the stimulation for both: as a result, the vagina narrows a little.
This position is also ideal if the partner has a smaller penis.
On the edge of the table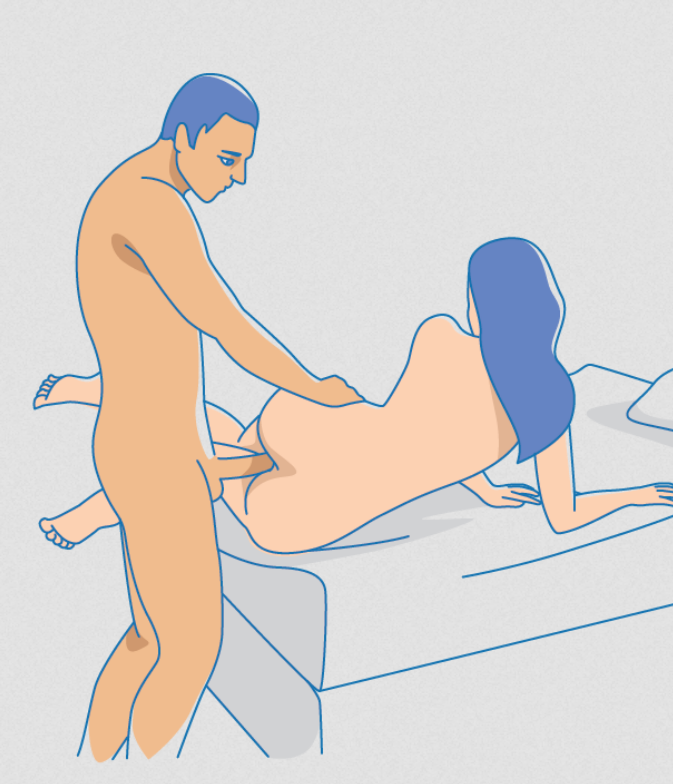 This is another variation where the woman lies on any horizontal surface while the man stands. Only in this case it happens from behind.
Firstly, this position is good cause it is quite stable for both. Secondly, it is suitable for chubbier couples: to make it even hotter, the partner can hold the woman's hands behind her back or even handcuff them.
Against the wall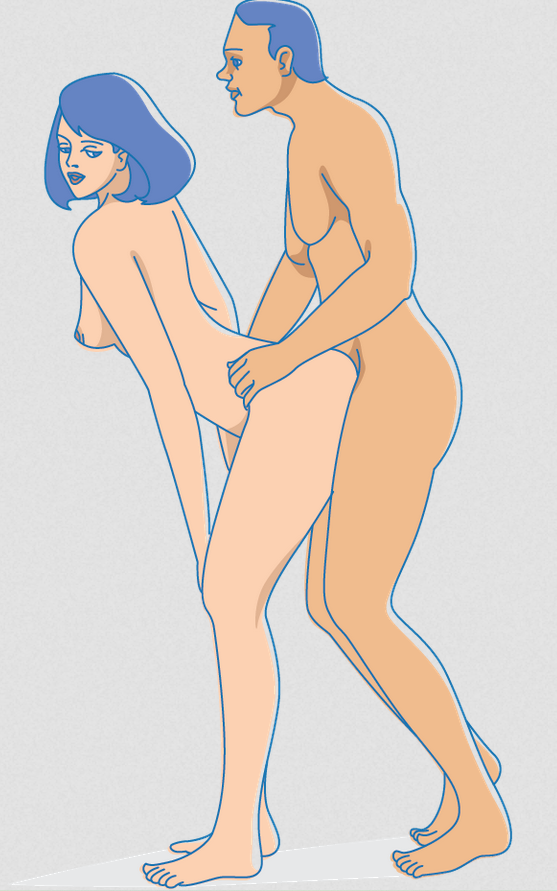 The woman stands facing the wall and leans against it with her hands, the man penetrates her from behind.
Like the previous one, this position is also stable. Therefore, it will appeal to those who are just starting to learn standing sex positions.
5 Yoga Sex Positions That Will Improve Your Body