Even if playing with a strap-on phallic simulator doesn't sound like something you'd want to try, trust me, it's worth learning more about. It can bring a lot of pleasure and flexibility to any adult's sex life. After all, strap-ons are suitable for vaginal and anal sex, oral play and masturbation, and can be worn by both men and women. Let's see how to choose the most suitable option for you (and there are many!).
Right strap-on size
Buy several sizes of dildos to see which one works best for you. Depending on how you plan to use it, you may find both the large and small versions useful.
Also, make sure you choose a belt that matches your proportions. If both of you will wear the strapon and you have different body shapes, choose an adjustable belt. Otherwise, buy two separate strapon belts that fit the same accessories.
Shape and color
Pay attention to the appearance of the dildo and belt itself. Each function can increase or decrease enjoyment.
First, choose the most suitable form of dildo for you. You can choose a dildo that is as close to a real penis as possible, or you can improve the efficiency of your member and choose a penis sleeve. Strapons are available in different shapes if you want extra G-spot and P-spot (male G-spot) stimulation, or completely straight if you like deep penetration.
The other aspect is color. It doesn't matter if the belt and the dildo match your underwear. But many people like aesthetics, so you can find a strapon in a nice color or buy several options! They can be found in almost every color of the rainbow.
3 belt styles: traditional, convertible, briefs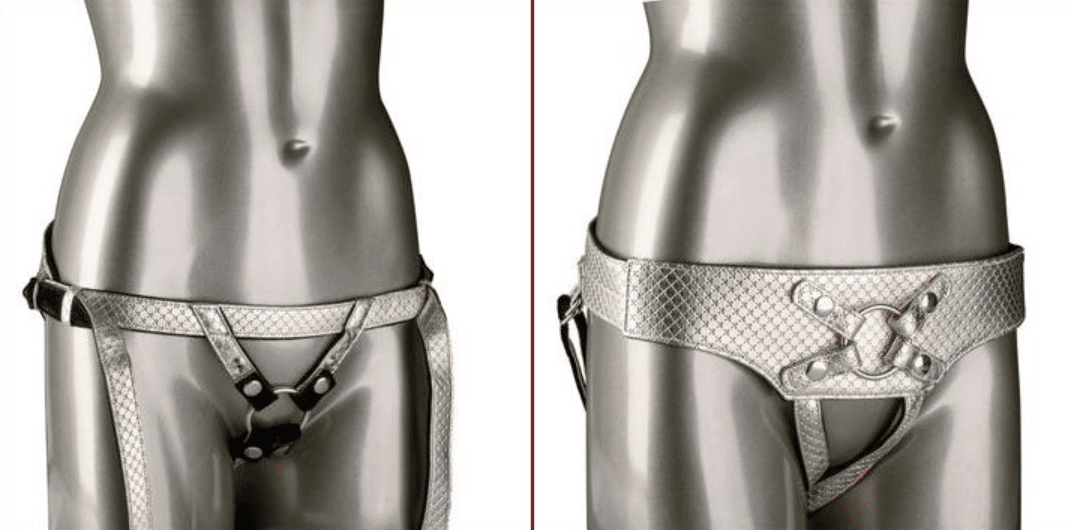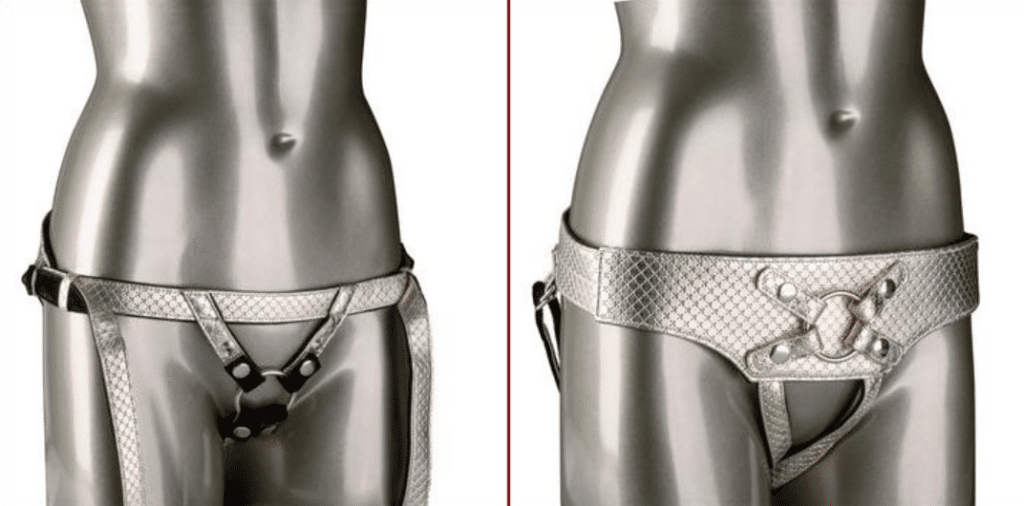 There are many styles of belts. They all have pros and cons. Toys can be adjusted to be worn on the bottom of the waist or vice versa – higher.
To make it clearer which of the many options to buy, here are the main types of belts.
Traditional strap-on belts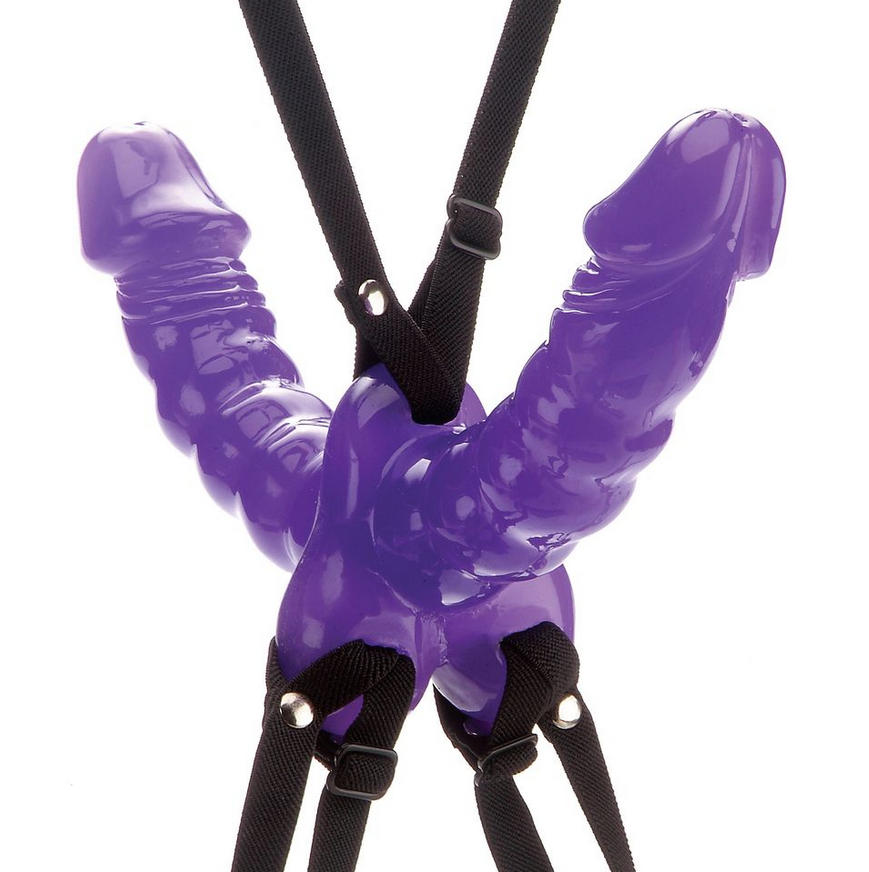 They are best characterized by the fact that the straps wrap around the waist and thighs, connecting at the center. This centerpiece is anchored with some type of fastener (usually rubber fasteners, zippers, or velcro). Although traditional belts can be made of different materials and have different properties, they all work the same way.
Belts with O-ring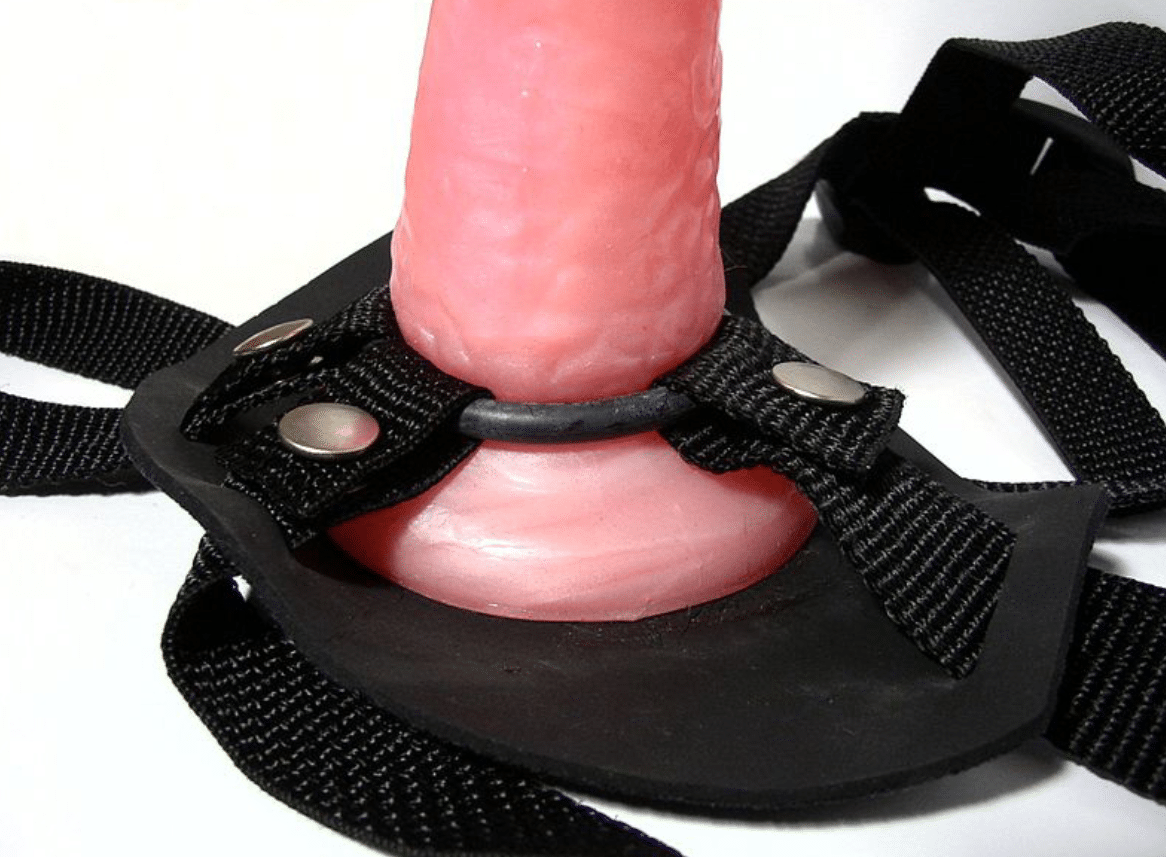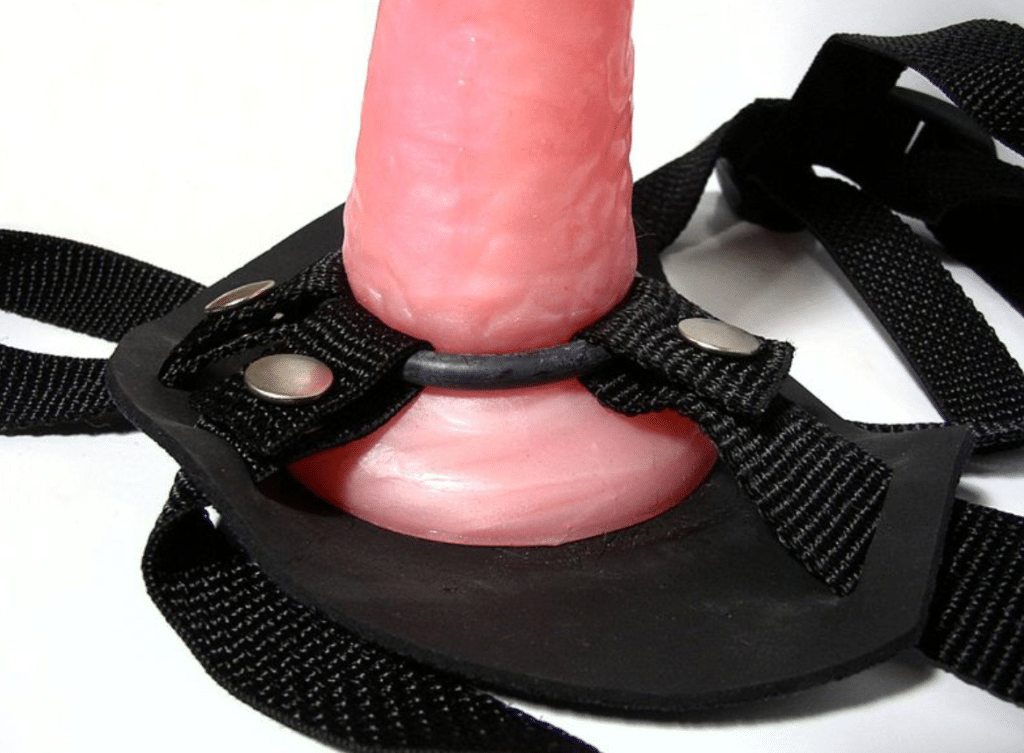 These belts may look very similar to traditional belts at first glance, but there is one major difference. The waist and leg straps connect in the center with an O-ring. In this case, the size of the dildo is limited by the diameter of the ring, not the placement of the fasteners. Another important feature of O-ring belts is that most of these belts have a base pad that can also be removed if necessary, so that a double-sided dildo can be placed inside the ring.
Briefs type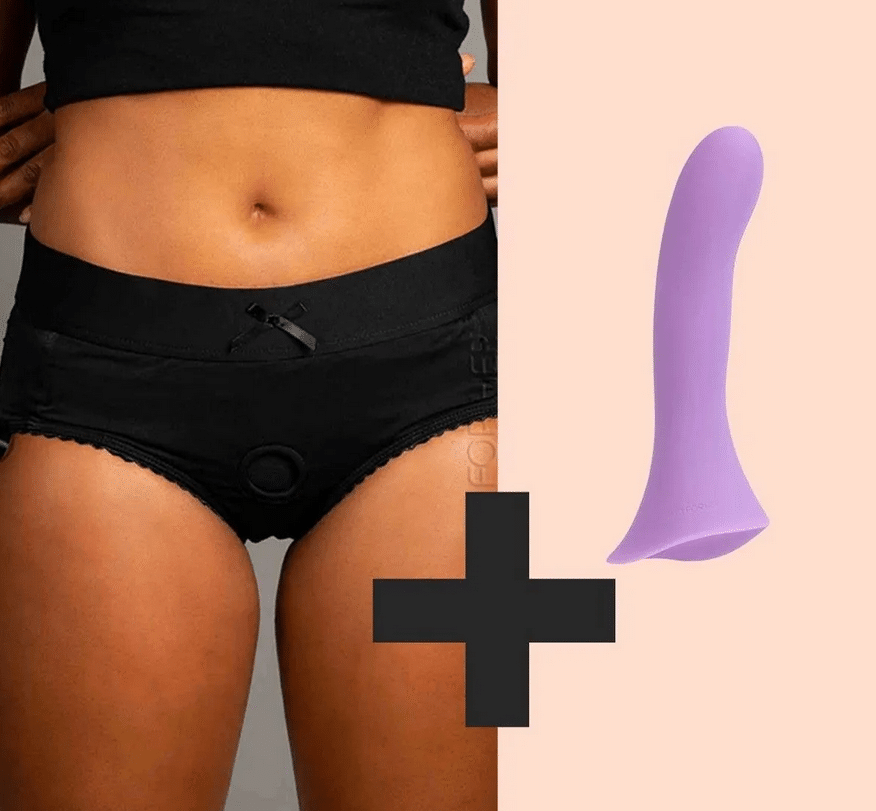 Briefs are probably the easiest to take care of and the easiest to put on and take off. An ideal choice for people who don't want to bother with belts. Both underwear-inspired and boxer-style briefs are available. Everyone will find something they like!
The ability to adjust panty sizes is less common, but an accurate manufacturer's sizing chart is always provided. Be sure to take the time to find the right size.
Starp-on material: what is the best?
This is probably the most important part of buying a strap-on. When buying a toy, consider both the strap and the material of the dildo.
The dildo is intended for internal use, which means that any sensitivities to latex should be considered. In the past, most phallus simulators were made of latex or plastic. Although there are kits that are extremely effective and safe, if you are prone to allergic reactions, opt for silicone toys instead.
As for belts, they are made of leather, natural fiber or synthetic fabric, or a combination of these. Nylon is the most common material because it is easy to clean, but leather belts are more comfortable to use.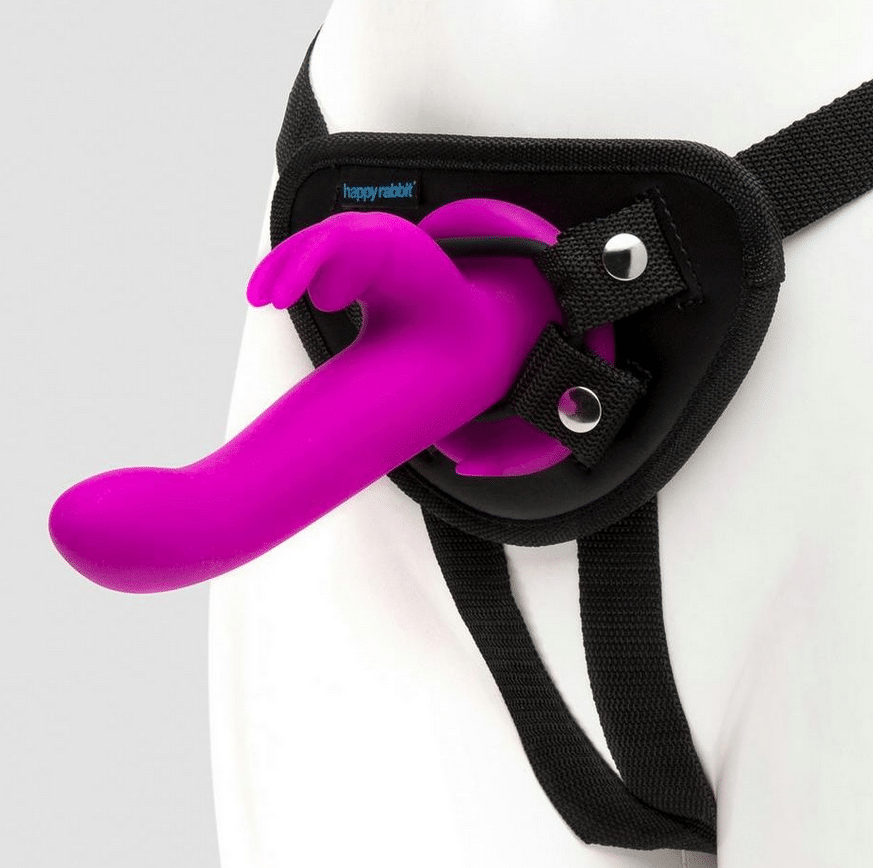 How to feel comfortable?
You don't have to be a rocket scientist to wear a strap-on. Unfortunately, that's probably how you'll feel the first time. For starters, we recommend looking for a strap-on belt that can accommodate multiple sizes of dildos and can be quickly put on and taken off in a minute or two. This will increase the comfort of both you and your partner.
Some more tips…
Toys matching the belt.

You may already have a vibrator, but that doesn't mean it will work with the straps you've chosen. This is one of those cases where size really does matter: the dildo needs to fit into the mount or ring, and it needs to have a flared base to rest against the body.

Learning to use.

Finally, the fun part! Although exploring your new strap-on with your significant other is definitely one of the best ways, how to get the most out of it, practice and enjoyment is not limited to couple sex. Include the strap-on during masturbation to make it easier to get used to it.

Cleanliness.

If you are using a silicone dildo, you can use a special sex toy cleaner, antibacterial hand lotion and water. Carefully wipe the leather straps and dry them thoroughly after each use.

Budget.

Obviously, this decision is up to you. But keep in mind that if you buy a low-end strap=on, you may have to buy a new one in the next few months.