Every man can experience an erection. Looking at its mechanism, it may seem that everything works very simply, but even this physiological function created by nature can be surprising. This time we will get acquainted with 10 amazing and possibly unheard facts about erections.
Sexual arousal can be achieved through thoughts of sex, direct stimulation, watching erotic movies and other times it appears for no reason. It is scientifically proven that a man's ability to experience an erection is related to his habits. And, yes, erections can be affected by various factors, writes Healthline.com. Let's look at how smoking and oral sex affects erection, what determines penis size, and other interesting facts.
1. Sweet dreams
Many men do not even realize that they have an erection at night, and even more than once. During the sleep phase of REM, testosterone levels increase and the levels of another hormone, norepinephrine, fall. Norepinephrine, which, among other things, causes an increase in arterial blood pressure, is considered to be the biggest enemy of erection. When these two conditions add up, the size of the penis increases. Such erections occur on average 3-5 times a night and can last up to half an hour.
2. Testosterone is also responsible for morning erections
Morning erections seem to be something so common that a man often doesn't even pay attention to it. But what causes it? As it turns out this is a continuation of the phenomenon that occurs while sleeping. When you wake up, your testosterone levels rise, and at the same time, the amount of nitric oxide in your blood changes, causing a similar reaction.
3. The first erection
While this may seem unbelievable, a man's first erection occurs long before he reaches a certain age. Even before birth! Examining the ultrasound images, the researchers found that the first erection took place while the unborn boy was still in the womb, around the 16th week of fetal development.
4. Oral sex is the most effective
Researchers from Indiana Universitymfound out that the penis increases more after oral stimulation than after manual stimulation. It is also worth mentioning that an oral erection is longer than if it is achieved by other methods.
5. Size does not matter
It turns out that when you see your "friend" at rest, it is impossible to determine how big it will be during an erection. It is scientifically proven that small penises can increase by as much as 86% if they are sexually aroused, while those that already look large increase by only 47%.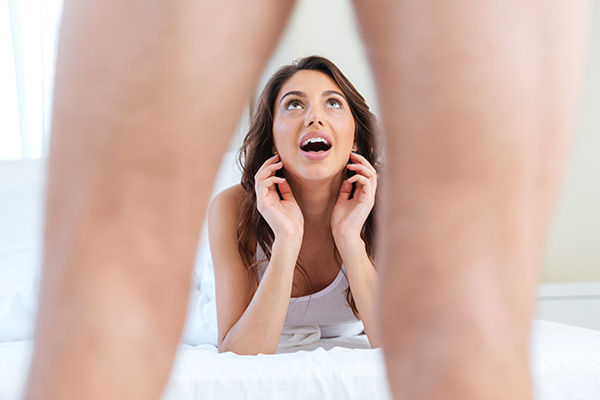 6. Erectile dysfunction can be a sign of a serious illness
Erectile dysfunction is one of the symptoms of some very unpleasant diseases: it can be a symptom of diabetes, Parkinson's disease, a number of sclerosis, as well as high cholesterol and various cardiovascular disorders. On the other hand, the risk of erectile dysfunction is directly proportional to the body mass index. According to researchers at Cornell University in the United States, 50% of men with a BMI above 30 are at risk of developing erectile dysfunction. The same is true for men with a waist circumference of 101.6 centimeters or more.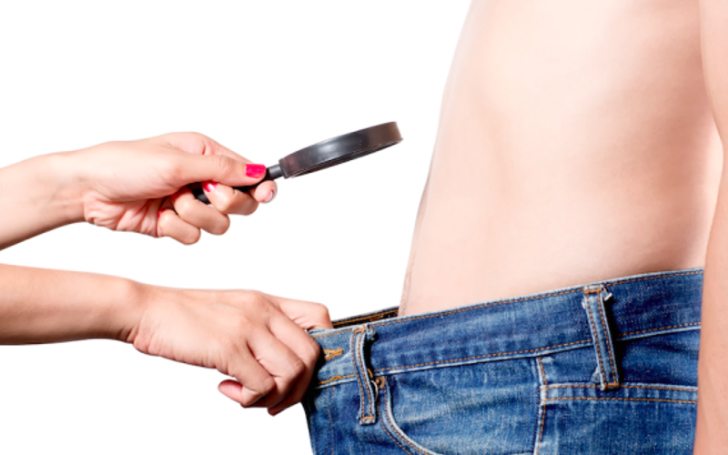 8. Potency enhancers are addictive
Experts do not recommend being too passionate about potency enhancers. First of all, no one guarantees that they will help. According to research, only two-thirds of those who try them notice an obvious effect. Secondly, a very serious dependence on such drugs can develop. Over time, men begin to take higher doses of the drug to achieve the same result.
9. The penis is able to acquire a curved shape
Researchers in the Netherlands performed a study in which the penis was subjected to magnetic resonance during sex. When a couple has sex in a missionary position, the penis takes the form of a boomerang.
10. Orgasm without an erection
Sometimes an orgasm occurs without an erection. This phenomenon is most common in men of solid age who suffer from sexual dysfunction but cannot yet complain of a decrease in libido. This experience is reminiscent of the so-called dry orgasm – the one in which ejaculation does not occur. Experts warn that this phenomenon is a serious symptom. If this happens often, it is advisable to consult a doctor.