Do you think women tell the truth when they love? Unfortunately, no matter how much you don't want to believe it, it's not uncommon for her to lie in front of you. Here are the most common lies that the fair sex sweets range from surrendering to the joys of love.
"I'm done!"
These are probably the most common sex-related lies. Not only have women learned to pronounce these two words convincingly, they are also mimicking an orgasm in the most professional way, dazzling even an extremely experienced lover. One thing is clear – a man wants to believe these lies. After all, if a woman reaches an orgasm while she is with you, you are great, and if it is not experienced, then she may have a problem – she is stressed or just has a runny nose. After all, you're really cool! It can't be otherwise.
"Without a doubt, size doesn't matter!"
Unfortunately, this is not the case – size is quite important. The larger the penis, the more a woman reaches the nerve end. The smaller the penis, the more enthusiastically the girl will try to prove to her partner that size doesn't matter. Fortunately, in addition to the penis, nature has rewarded you with hands that can be no less useful in sex.
"I've never dreamed of having sex with two men – I'm not perverted!"
Man is a lustful creature with all the rights to enjoy the joys of life. A woman, in turn, should visit museums and then get married, so her moral image should be brilliant and unadulterated. However, every woman has thought at least a hundred times how she would feel when she became the main character of an orgy.
"I've never been so good with anyone else!"
It's just a compliment, don't take those words for granted. Most likely, it's just a reward for your effort. However, if a girl repeatedly repeats this phrase and demands sex over and over again, you may actually be a real beast.
"You're my third"
Usually, when a woman is asked how many sexual partners she has had (why would anyone ask anyone at all?), She will throw out a one-digit number. This number is usually between one and five. If the partner is very honest and she does not like to lie – from five to ten. Even her closest girlfriend does not know the true number of sex partners. Not to mention that girls tend to reduce this number for the strangest reasons, such as "I'll only include those I slept with at my declared address" or "Peter doesn't count because he's a fool."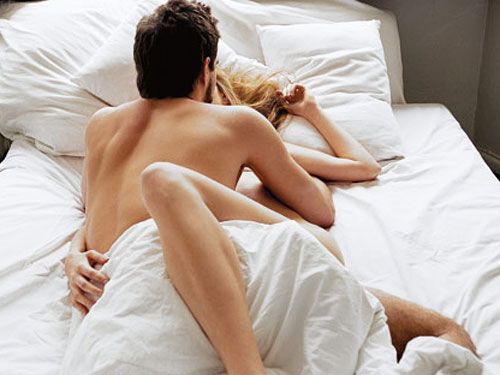 "I've never done this before"
This phrase can be applied to any type of sex act – it's another way to please you. In saying this, the girl tries to please her partner, to convince him that he has been given the honor of leading the modest, innocent princess through the dangerous labyrinths of forbidden passion. If you truly believed in the girl's stories, it would seem that before you, her sex life was only filled with boring missionary poses.