An American researcher claims that all fetishes are weirdos, but not all weirdnesses are fetishes. Fetishes are sexual desires for inanimate objects, body parts, or situations that are not usually considered erotic. Strangeness is a broader term that encompasses a variety of sexual interests, behaviors, hobbies, and fantasies that are far from the most common norms. In this article, we will look at what are the most common sex fetishes and why people are prone to them.
An American researcher explains that fetishes and unusual sexual desires develop slowly.
A sexually aroused person can see something, say, a shoe, and eventually start arousing associated with shoes.
Or, by linking an object, a part of the body to an orgasm, the brain will expect the same thing in the future, so the person will look for the same object or part of the body.
Fetishes mostly seem like something forbidden, because many people think that they are very rare. In fact, most people have fetishes. Insects on the genitals? Cravings after vomiting? What else?
If you are willing to implement your fetishes with the other party, remember that exploring any fetish or sexual oddity requires the other person's consent and patience.
FOR YOUR ATTENTION – A LIST OF FETISHES AND SEXUAL WEIRDNESS
1. Tying
Tying is the restriction of a partner's movements with a rope, duct tape, or handcuffs. Tying is a game of domination and submission. When someone wants to be exposed, it is often because it makes them feel admired. The dominant partner demonstrates such undivided affection and attention. 
Be warned that over-binding can not only be uncomfortable but can also depress nerves. The tying process must first be mastered and the so-called "security word" must be agreed upon, which, once pronounced, requires the immediate release of the partner. 
2. Representation of drastically different ages
During this fetish, the partners behave as if they are at a different age than they really are. A common combination is an adult and a presumed infant or young child, or one is an adult, the other is already old and helpless. This game can be seen as a game of domination and obedience to which the youngest partner plays.
3. Hand fetish
The eroticization of a certain part of the body is called partialism, so the hand fetish is also called hand partism. Those with a hand fetish are sexually aroused by their fingers and hands. It is possible to crave a certain part of the hand, manicure, or certain hand actions – from washing dishes to caresses. 
4. Foot fetish
Foot partialism means that you are sexually aroused by your feet. Such people want to see their feet, for example, in high heels, some are fascinated by foot massage or toe licking, others – pedicure, foot tattoos. 
5. Somnophilia
Somnophilia or dormant beauty syndrome is when you are aroused to see a person who is sleeping or unconscious. This fetish also means a change of power – the one who is awake dominates. Of course, everyone has to be smart. Everyone needs to know what to expect and know that it can be stopped at any time, for any reason.
6. Catoptrophilia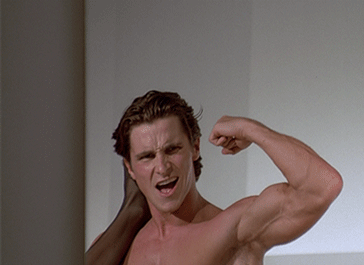 Self-observation in the mirror during intercourse is called catoptrophilia. People who like such games have a mirror by the bed or they masturbate by the mirror. Adding this game to the bedroom requires the consent of your partner. 
7. Sensory game
In the case of various sexual oddities, erotic games involve the whole body, not just the genitals. According to experts, sensory games also affect the genitals, but very often parts of the body that are not considered erogenous, such as the back, are involved. Sensory games focus on the body, the many sensations we can experience: massage, temperature changes, tickling and various other types.
8. Electrical stimulation
Electrical stimulation can be considered as part of sensory play. It uses a small electric shock to wake it up. The main focus is on the lower body, as it is important that the electrical device does not come too close to the heart. Beginners are advised to use controlled sex toys that combine pleasant vibration with an electric shock. 
9. Mouth bandaging
Mouth bandages can be applied to domination and subjugation games. Sexologists explain that the subject's helplessness is exacerbated by closing his mouth so that he cannot speak – he is humiliated. Exploring this sexual oddity with your partner requires openness, respect, and curiosity, not demands.
10. Role play
According to experts, many sexual oddities and fetishes can be attributed to the role of sexual roles, all the more so because many BDSM individuals agree in advance on his and their partner's roles, the story – for example, a teacher and a naughty student. The partners discuss in advance what they want to do, their roles, and so on – all the information is known to both.
11. Voyeurism with the consent of both partners
In this case, the person is observed – how he undresses, falls in love, or engages in some other sexual activity. This sexual oddity should not be confused with human espionage, which is inappropriate and illegal. In our case, the observed person should enjoy it, even play with it in a way. Voyeurism often occurs at swing parties or parties with BDSM elements. 
12. Sadism
Sadism refers to sexual arousal, thinking of the pain that is inflicted on someone else. "Pain" is a confusing word in the world of BDSM and it does not mean that someone is excited about a finger pressed into a door. BDSM fans prefer the term "intense feelings", which means that a person likes to be beaten, slapped, or the like. These feelings are different from pain in other contexts, such pain stimulates the production of endorphins in the body. If a person is prone to sadism, the other partner should like masochism, ie the desire to experience pain. 
13. Autonepiophilia
Autonepiophilia, or paraphilic infantilism, means that a person's sexual pleasure is caused by changing or pretending to be a child. In this type of adult play, one usually plays the father or mother and the other the child. The baby can be fed, wrapped in diapers, or similar. Studies have shown that the BDSM aspect often overlaps with paraphilic infantilism, as one person takes on a very humble role. 
14. Lactophilia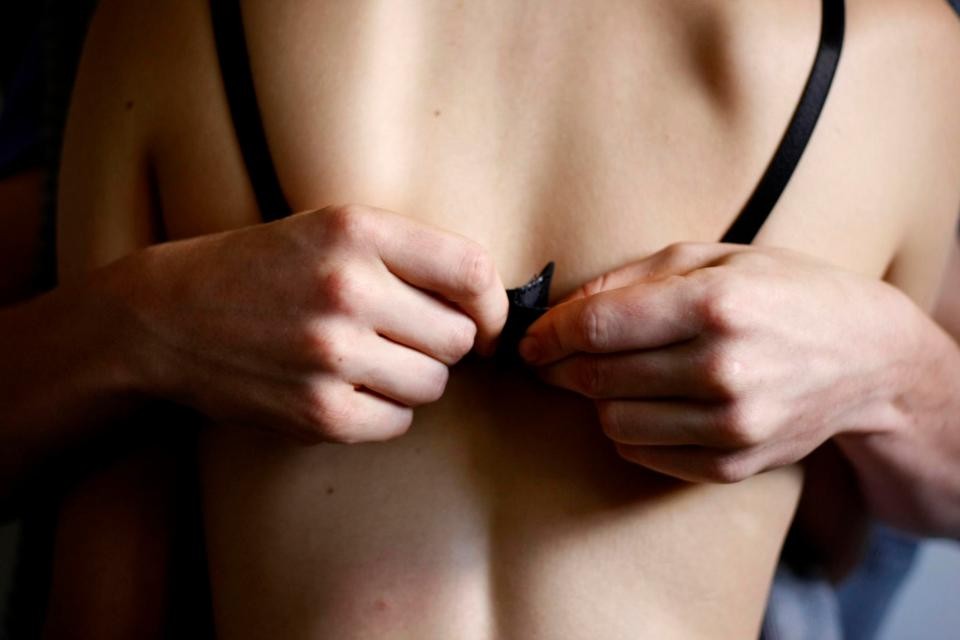 In the case of autonepiophy, there may be great interest in a baby bottle with real breast milk, which can also become a fetish. According to experts, lactophiles are people who want to watch a woman breastfeed or drink her milk. For example, in a lactophilic relationship, there is a man and a woman with their milk – she experiences sexual pleasure while breastfeeding each other. 
15. Urophilia
According to sex therapists, urophilia is a fetish when a person becomes sexually aroused when he is sniffed. Elements of BDSM are also possible here – the person being urinated is humble in front of each other.
16. Necrophilia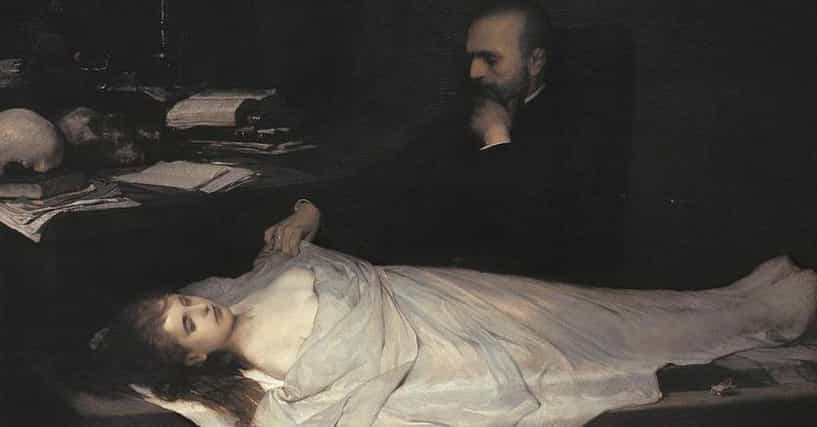 Horror film-worthy necrophilia is described as sexual arousal that occurs during sexual contact with a dead human body. According to research, people who feel attracted to such sexual activity often have difficulty adjusting to life. They have a hard time finding a living partner, so they are interested in the dead. In the case of necrophilia, an extreme element of BDSM is also observed – sometimes there is the agitation that the corpse cannot resist or give consent to sexual activity. 
In this case, you can hire a sex specialist and ask to pretend to be a dead person, as well as you can use cold sex toys.
17. Vorarefilija
Vorarefilia – fantasies about a person eating or watching a person eat or swallow. This sexual interest is influenced by cannibalism when one often fantasizes about a living person or how a larger person or swallowing itself. There is also an element of BDSM – after all, it is a scenario of predators and victims, a variant of domination and humility. People can imitate such scripts in role-playing or animated porn movies, which is a fast-growing genre among adults. 
18. Macrophilia
Macrophilia is a sexual attraction to the giants and is a fast-growing sector of the pornography industry. Macrophils are aroused by the idea that they are pressed by the breasts of a giant, a tall person obeys or is physically injured. Some macrophiles are simply attracted to people who are taller than them. With the help of animation, virtual reality, and pornography, you can unleash your fantasies that you are vulnerable, insignificant, and helpless in front of a giant.
19. Emetophilia
Emetophilia or craving for vomiting is a very rare but persistent thing. A person is attracted to vomiting by himself or someone else, getting excited by watching, listening to someone vomit. Emetophilia has only been studied scientifically once, in 1982, so little is known about it. Obviously, this fetish also includes elements of dominance, submission, and humiliation.
20. Zoophilia
Is zoophilia a sexual perversion? Not quite – it is often believed that the relationship between man and animal is based on mutual love. Zoophilia is more common in people who grow on farms and who also have difficulty communicating with people. An animal partner can attract them more than a human.
21. Formicophilia
Formicophilia is sometimes considered part of zoophilia. This means agitation when you see crawling insects or small creatures on the body, especially the genitals, that sometimes bite or suck blood. Studies on formicophilia are limited and existing sources indicate ants, cockroaches, snails, and bees.