In almost every couple's relationship, there comes a time when sex begins to seem boring and monotonous. But this is to be expected. Even the most passionate relationship loses steam after having sex in one way for several years. I admit that there are a lot of sexual activities that you are thinking of exploring but have not revealed to your partner. Well, friends and girlfriends, now are the time to share these desires and make the bedroom things a little more perverted.
In English, sex is often described by the word "kinky" (in Latvian it would be "perverted", "strange"), but it conjures up a picture of a person dressed in black leather, rope-tied women or something less pleasant. But these types of "perversions" are extremes . Perversion (or obscenity) can also be easy when a husband hits his wife in the ass.
How to start a conversation with your partner about your sexual desires?
This can be a bit intimidating, and one suggestion is definitely to consider: if you discover your desires immediately before going to bed, your partner may feel completely surprised and derailed. You want your partner to feel comfortable and excited about the experience, so get enthusiastic consent before trying anything new.
This means discussing your ideas before embarking on the process.
Start a conversation with a glass of wine at dinner or in another environment where you feel both comfortable and relaxed.
It might be easier to start this conversation with fairly familiar fantasies or role-playing ideas. In addition, it will be easier if you first ask the other about his sexual fantasies. That way, you start the conversation with each other's wishes, and then you can share yours. When it's your turn to share, be positive and confident about what you want.
Also, make it clear that you don't expect it every time you have sex – only once. And, most importantly, don't force the other to do what he categorically disagrees with.
HOW TO PREPARE?
Watching porn together or reading erotic literature can help you recharge. Once you've agreed on a few new moves, divide the new sex initiatives into "his nights" and "her nights." Starting with "her" wishes, there is a good chance that she will be much more enthusiastic when it comes to "his" turn.
It may also be useful to leave the children with their grandparents or rent a hotel room. This will rule out the possibility that someone might disturb you. A hotel is a good idea, as a different environment can facilitate the transition to a new experience.
HOW TO START?
Now that you and your partner are on the same wave, there are many ways to enjoy more naughty sex than usual.
1) Tie each other
You don't have to use handcuffs or chains to add a little naughty to your sex life. You can start with a small tie (such as a neck tie) and an exposure game.
In one case, a man can tie his partner's arms over her head. If she thinks she likes it (of course, ask to make sure), consider continuing it next time. First, use soft knots.
2) Try light beating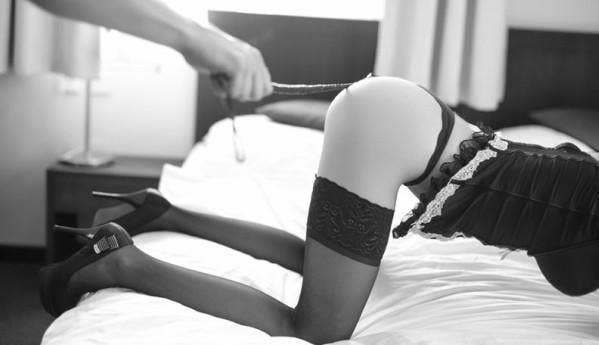 Beating can absolutely revive bed things. How much should be beaten depends on each person. Always start with a light touch and reinforce it throughout the process. Follow the other person's feelings and other emotions.
3) Try to prolong the orgasm
Yes, many people live to reach orgasm. However, when trying to suppress orgasm, the climax may be even more intense.
4) Participate in role-playing games
In order to get involved in role-playing games, it is necessary to break a kind of barrier, but it can also pay off to a large extent. Many popular roles (boss / secretary, teacher / student, stripper / client) play on topics where one person is in control and the other is subordinate to him or her. It is a strong dynamic even in a healthy and fun sexual relationship. In this way, a woman and a man are allowed to realize their fantasies.
For extra sharpness, go to a bar where none of you can be recognized. Arrive 20 minutes apart and try to "get to know each other" by pretending you've never seen each other. Have you always wanted to "hit the edge" for a sexy stranger or a handsome stranger? Now you can.
You are not claiming the best actor award here – for great sex though.
5) Introduce an anonymous stranger into the relationship
If the portrayal is not to your liking, perhaps inviting an "unknown" person would make everything spicier. Here's one example: one of you is arranging a meeting with a stranger to please your partner anonymously (blindfolded). Tinder, Feeld and FetLife are great resources. And if you have "friends of this kind", you can always ask if Ilze wants to participate in the joint anonymous satisfaction of your girlfriend.
However, before starting such an activity, all those involved must set certain boundaries. The most important thing and attention should be paid to the person with their eyes closed. It is incredibly sexy to close your eyes and feel the extra tongue or hands, but when your eyes are detached, see only your partner in the room.
6) Use a cold sex toy
Lowering the temperature can make the senses worse. Buy a good glass dildo or anal plug and put it in the freezer. Gently pull it along your partner's naked body, bringing it closer and closer to your genitals. Introducing a sex toy will be a pleasant shock to the whole body. Note: Try it only with glass or stainless steel toys (otherwise you may damage your toy!).
7) Block the noise
While eye protection is a classic way to take away sensory sensations when it comes to various perversions, earplugs (or noise-canceling headphones ) provide another way you can be more submissive. Earplugs can not only block out annoying background noise, but can also be used to tease and control a loved one who is aroused by your sexy voice.
8) Arousal from tickling
Not all perversions are painful, intense or life-changing. Some forms of perverted sex are playful and just plain fun, like what's commonly called a "tickling game." This can be done with soft materials, including feathers, silk and fur. Blindfolded eyes will make the senses even more intense.
9) Use a security word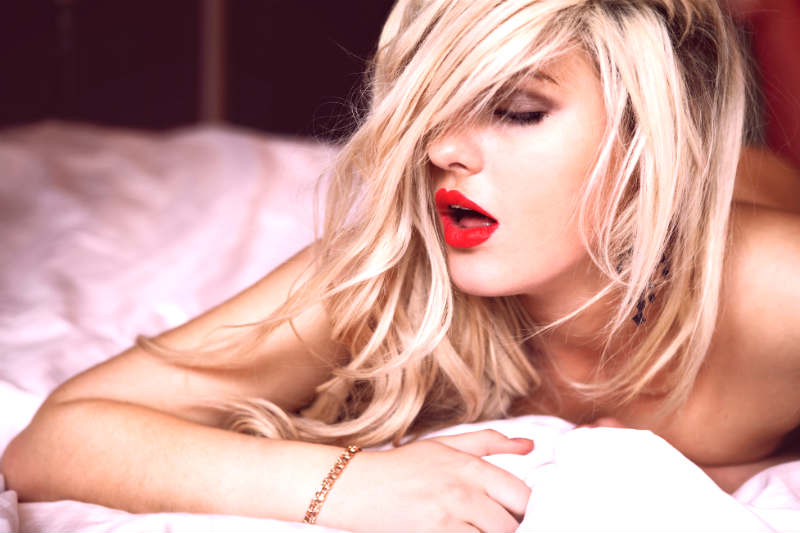 If you want to go a few steps further and step up your game, just make sure you have agreed on a security word beforehand. Saying "no" could be an integral part of a fantasy, so make sure your security word is something completely out of context. Try something like "peanut butter" or "teddy bear".
WHAT TO DO NEXT?
When you're done, remember that your relationship is more important than your current experience. Then give your partner a gentle hug and kiss and tell the other how much you enjoyed the process. You should also make sure that the other person is also feeling well.
In the coming days, talk about what you both enjoyed – and what – not to make sure you feel comfortable with the experience and ready to try it again soon.