Because of their beauty and erotic well-being, people are ready for the craziest things, such as those men who have chosen to get a tattoo on their penis. It would be a little more down to choose piercings in this intimate place. If you also have a desire to put such a beautiful ring in its most expensive place for such an experiment, then you should consider all the possible pros and cons of such a choice.
PROS +
Women and men are ready to do anything to reach new heights of pleasure. Also, put piercings in an intimate part of the body. Women pierce the clitoris, the folds above it, the labia. Men pierce the member's head, foreskin, testicles. Nipple, navel, and tongue piercings are equally popular.
It is believed that this creates additional pleasure for the partner. Piercing is believed to increase genital sensitivity, enrich feelings during sexual intercourse and create more intense sensations during orgasm.
There is also the eternal desire of people to prove themselves. What can be more wonderful than the shock and attention of others when they see a little trifle decorating an intimate place. Relaxing in the sauna or swinging event will be a great reason to start a conversation and make new friends.
CONS –
Unfortunately, intimate piercing carries a high risk of various infections. This is possible because the pierced area may become inflamed, and you may be allergic to a foreign body, ie a piercing. The stitch itself can fail, increasing the risk of infections. As a result, you can get easily treatable bacterial infections or, in the worst case, HIV and hepatitis as a bonus for extreme feelings.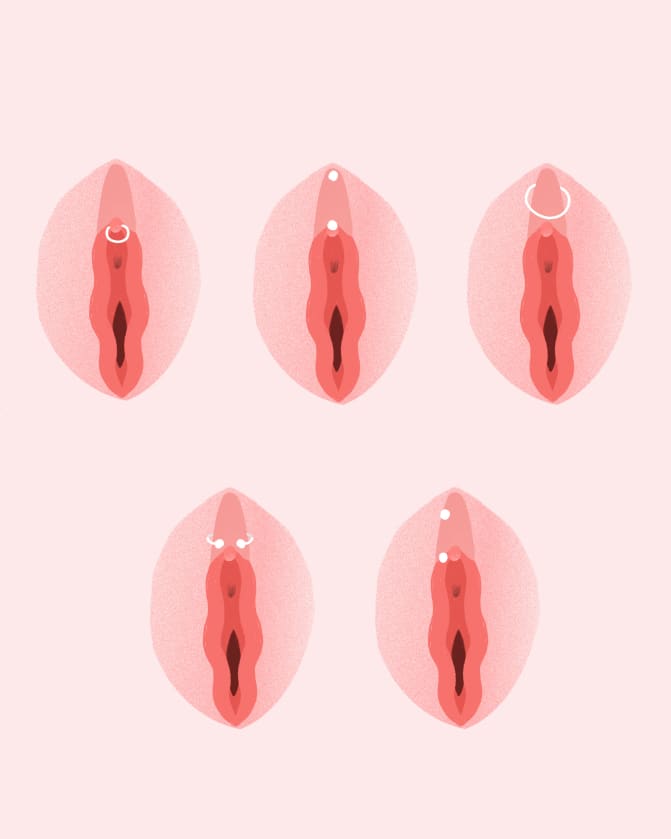 Allergy to the piercing ring can manifest as redness, itching, swelling, numbness of the puncture site. Unborn women are not advised to pierce the ends of the breast, as this may later cause problems with breastfeeding. The man should take into account that it may be impossible to pierce the head of the member, as a result of which sensitivity may be lost, urination problems, tissue rupture, potency problems may occur.
However, if you choose to pierce, remember that the area will require increased and proper hygiene. You should not have sex until the puncture site is completely healed, otherwise, severe tissue damage, infections, pain are possible. At best, the scar will heal longer than it should.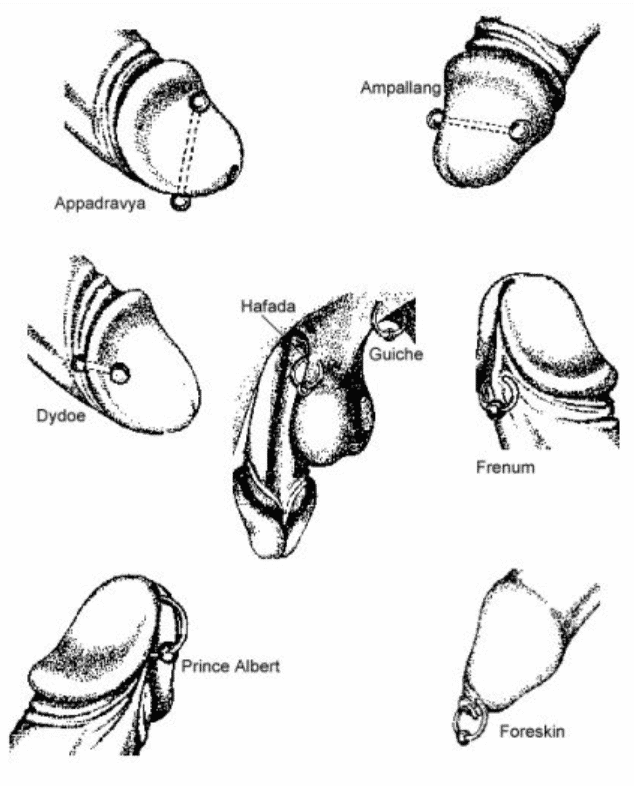 One important detail that is usually overlooked is that an intimate piercing interferes with and makes it difficult to use a condom. But through a condom, it has no practical significance. Unfortunately, thanks to piercings, condoms break, creating additional risk of infections, STDs, and unwanted pregnancies.
And now, considering all the pros and cons, has the desire to diversify intimate life through mechanical intervention not disappear?