Who said sex has to happen in bed? One of the most versatile tools you can use to improve sex is already in your home. While the chair can serve many everyday purposes, it's often overlooked during sex. We say it's high time to change that. Sex on a chair can take the form of oral, anal, and vaginal sex.
Here are some sex positions you'll want to try right away.
1. Bowstring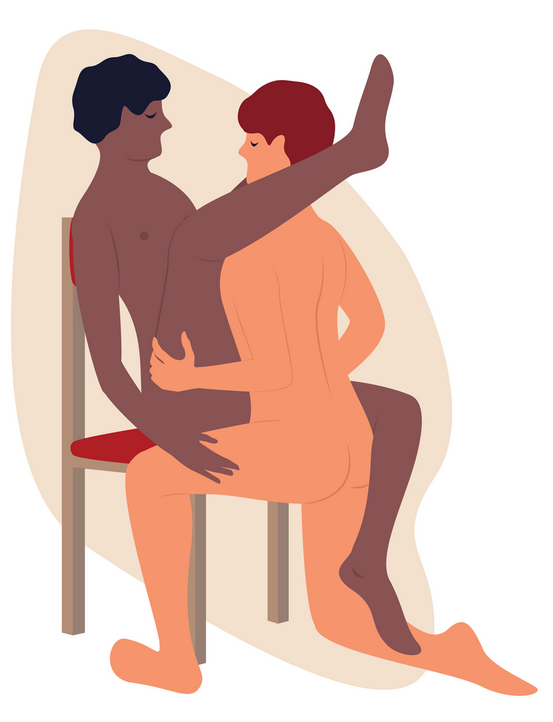 This chair position, sometimes called "archer" or "bow and arrow," has several bonuses. Namely, there will be deeper penetration, as well as stimulation of the clitoris and G-spot. In it, you will be able to enjoy both eye contact and skin-to-skin contact, which ensures intense intimacy. Another benefit of this position is easy access to erogenous zones such as the neck and chest.
2. Lap dance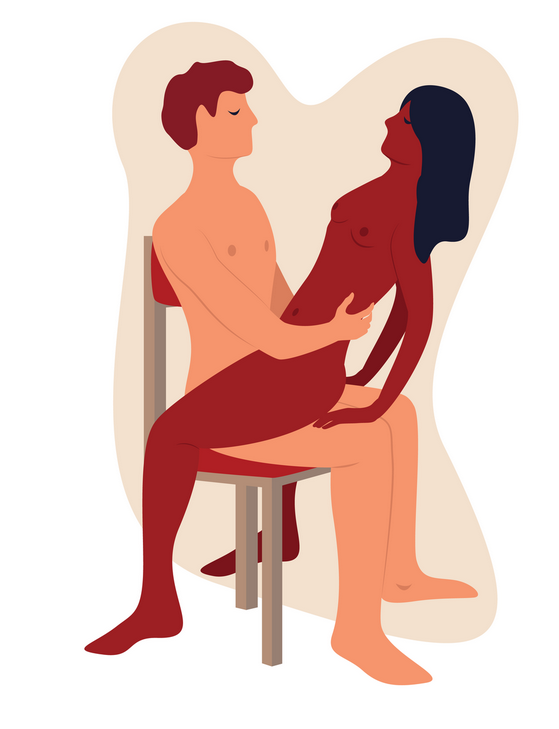 This position is best enjoyed on a chair without armrests and with a high back. What's the best thing about this sex position? It provides intense eye contact and deep penetration.
3. Sex while sitting – the sitting lover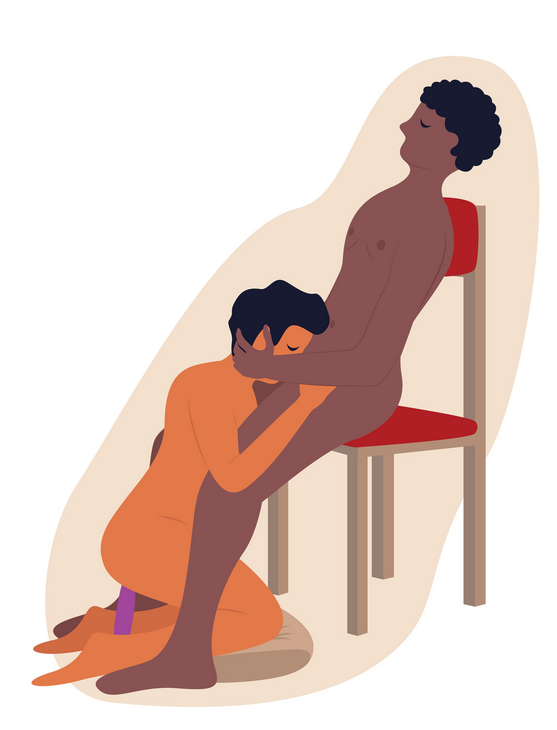 This position does not require complex acrobatics and can be even more comfortable than oral sex in bed. We recommend placing a pillow or folded blanket under your knees to provide additional cushioning and comfort.
4. Hot seat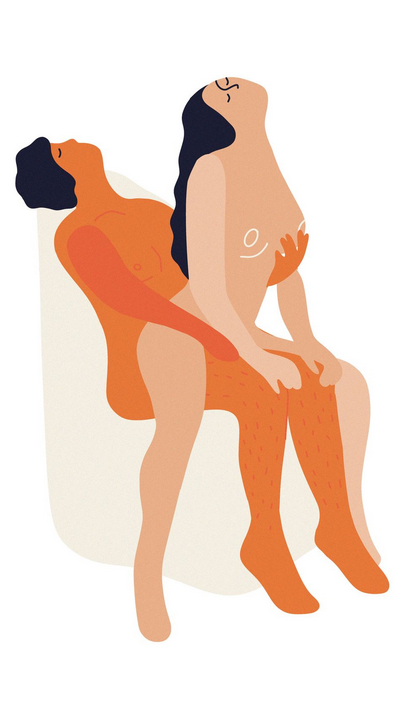 This extremely popular position remains a favorite among couples for one very specific reason: it offers plenty of G-spot stimulation for the person on top and a dizzying view for the person underneath. Using a chair not only gives the partner on top more control, but also makes the process easier: the person sitting on top gets less tired because they can support their body weight on the ground. In addition, the one on top can easily bend down to play with the partner's testicles, while the one on the bottom can easily stimulate their partner's nipples or clitoris.
5. Tie me up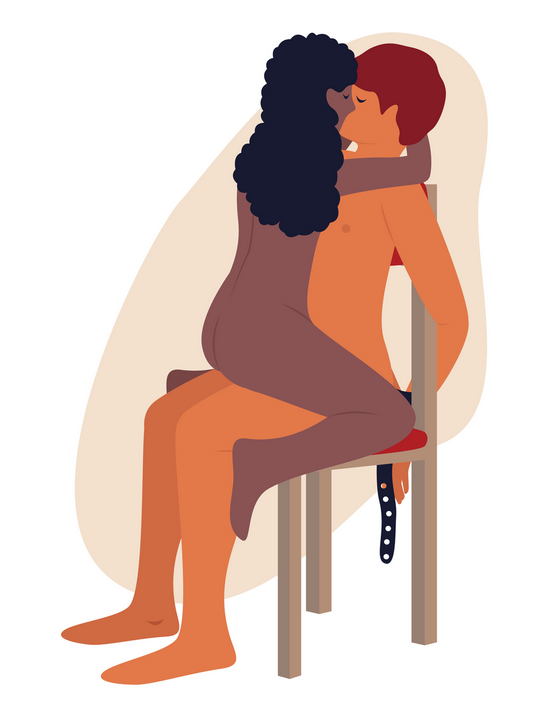 Binding your partner can be a fun way to build anticipation and even immerse yourself in the world of BDSM. No bedposts to tie your partner to? No problem. You can use a chair instead. Be sure to decide what your safe word will be so that the person you are connected to knows they can hit the pause button or tell you if something doesn't feel right.
Hands can be tied with rope, a bathrobe belt, a silk tie, or anything else you have handy. Partner can then tickle, tease and stimulate the sweet spots. You can also try the following: kiss the whole body without ever touching each other's erogenous zones, or use a vibrator or tongue all around the clitoris without actually touching it.
6. Lotus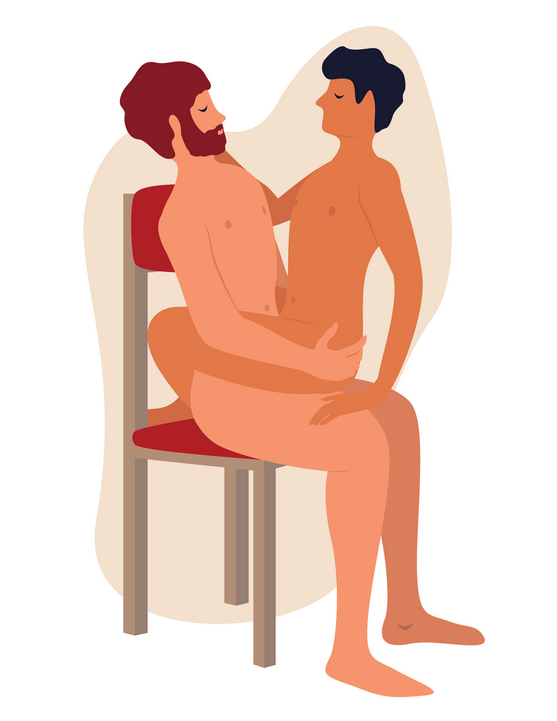 The best thing about the lotus position is the level of intimate connection that comes from being face to face.
Tip: If you want clitoral stimulation, try rocking your hips back and forth instead of jumping up and down. Since both partners have their hands free in this position, you can both explore each other's erogenous zones or even stimulate your own.
7. Seated wheelbarrow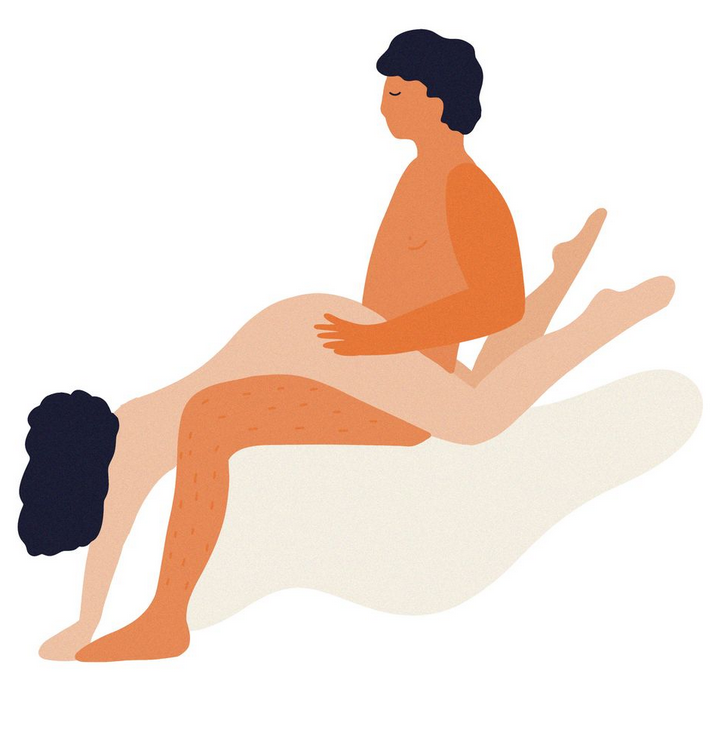 This sex on chair position can be a little more physically challenging, but if your partner is strong, the level of pleasure will be impressive. Ideally, you'll need a wider chair without armrests.
8. Standing doggy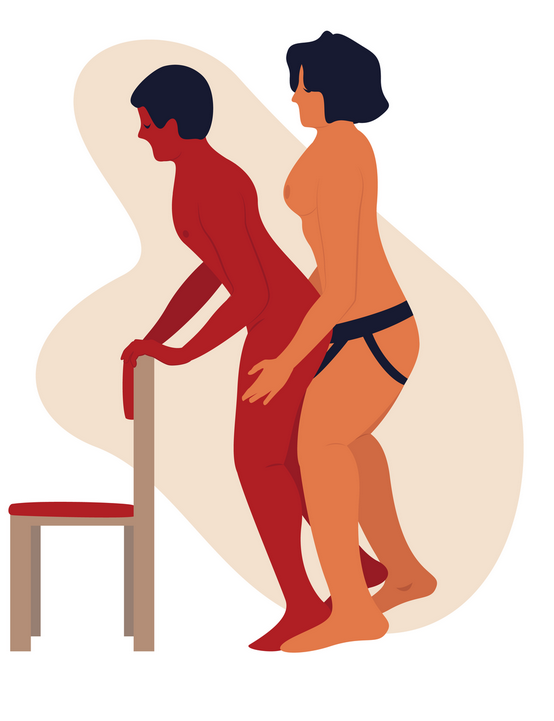 If doggy style is one of your favorite, we highly recommend trying it while standing and holding on to a chair. This simple technique relieves the stress that is usually placed on the knees.
The front partner can also try placing one or both knees on the chair and holding on to the back of the chair, but if the seat is not padded, use a pillow for comfort.
Time to try the 17 best Kamasutra sex positions