Neatkarīgi no Tava dzimuma, ir pavisam droši apgalvot, ka ne reizi vien savā dzīvē esi saskāries ar mītiem par vienu no lielākajiem latviešu tautas tabu jeb anālo seksu. Daži no tiem ir ārkārtīgi muļķīgi, taču citi liek šaušmās ieplest acis un anālā seksa ieviešanai reālajā dzīvē pārlikt milzīgu krustu. Kādi ir visizplatītākie mīti par tā saukto ''dibenmīlu'' un, vai šis pasākums patiesi ir tik nelāgs kā to mālē? Ieskatīsimies anālās mīlas aizkulisēs.
Anālie prieki ir sāpīgi
Šī, mūsuprāt, ir visbiežāk dzirdētā un tajā pašā laikā arī visnepatiesākā aplamība. Anālais sekss var būt ļoti baudāms gan vīrietim, gan sievietei un sniegt neaprakstāmi baudāmas izjūtas, kas nekad iepriekš nav pieredzētas. Nereti tieši skaistā dzimuma pārstāves ir tās, kuras nomāc bažas par anālā seksa sāpīgumu, taču tas ir tikai tāpēc, ka šim mītam piemīt nelāga tendence izplatīties gaismas ātrumā.
''Dibenmīla'' sniedz orgasmu tikai vīriešu dzimtas pārstāvjiem
Vēl viens, plašu popularitāti ieguvis, mīts vēsta par to, ka anālās spēles sniedz maksimālo baudu tikai un vienīgi vīriešiem. Jāsaka, ka orgasms pats par sevi ir visai sarežģīta tēma it īpaši sieviešu lokā, taču nevarētu teikt, ka ''dibenmīlas'' laikā sievietes orgasms ir reta parādība. Tieši otrādi! Lielākā daļa sieviešu, kas vismaz reizi dzīvē ir nodevušās anālās mīlas spēlēm, atzīst, ka orgasms anālo prieku laikā ir iespējams – tam tikai nepieciešams laiks un pareiza stimulācija.
Pirms anālā seksa jāveic klizmas procedūras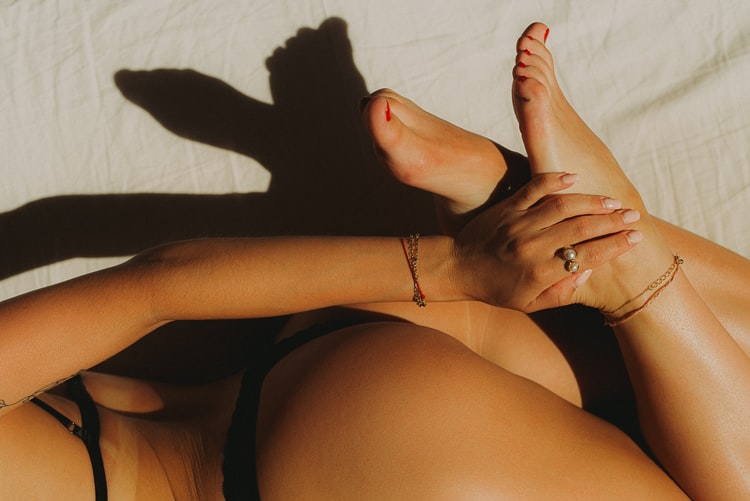 Vārds ''klizma'' izklausās visai biedējoši, piekritīsi, vai ne? Dažnedažādas vietnes interneta dzīlēs apgalvo, ka klizmas veikšana, pirms nodošanās anālajam seksam, ir nevis ieteicama, bet gan obligāta.
Nost ar klizmām! Šis mīts ir absolūti nepatiess un bažām sasmērēties nav pamata! Medicīnas eksperti uzsver, ka vīrieša locekļa saskaršanās ar fekālijām vai to gabaliņiem ir praktiski neiespējama, jo tās cilvēka organismā atrodas daudz augstāk par vietu, līdz kurai spēj nonākt vīrieša mantība.
''Saņemt'' vēlas tikai sievietes
Kurš apgalvoja, ka ''saņemt'' anālo penetrāciju vēlas tikai sievietes? Tieši tā – šis seksa veids var patīkami iepriecināt arī vīrieša sajūtas! Patiesību sakot, vīrieša anālā uzbūve ir daudz pateicīgāka ''dibenmīlas'' prieku baudīšanai. Ko tas īsti nozīmē? Vīrieša prostata atrodas apmēram puspirksta (rādītājpirksts) attālumā no ieejas anālajā atverē, un tās stimulēšana ar kādu no seksa rotaļlietām, vai jau iepriekš minēto pirkstu , vīrietim var likties īpaši patīkama.
Ir pēdējais laiks atmest muļķīgo stereotipu par to, ka anālā seksa ''saņēmēja'' lomā var iejusties tikai un vienīgi sieviete. Arī heteroseksuāli vīrieši gūst neaprakstāmu baudu no mīļotās sievietes pieskārieniem anālās zonas teritorijā. Ko Tu vēl gaidi? Rīkojies!
Raksta noslēgumā atliek vien minēt, ka anālais sekss ir viena no tām lietām, kas pavisam noteikti ir iekļaujama Tavā ''bucket list'' jeb izmēģināmo lietu sarakstā. Jā, varbūt kādam tas nepatiks vai liksies neērts, taču lielākā daļa būs sajūsmā par jauniegūtajām baudas virsotnēm.