The most enjoyable stages of a relationship. Pink glasses, hand in hand with the tricky feeling of a butterfly in the abdomen, are truly an invaluable feeling that every romantic wants to extend as much as possible. This time Sekss.lv has given you a little insight into some of the really strangest dating and dating sites, where after installing a warm and nice nest, a large number of specimens are looking. Dirty diapers and fluffy friends – this weirdness will surely surprise you!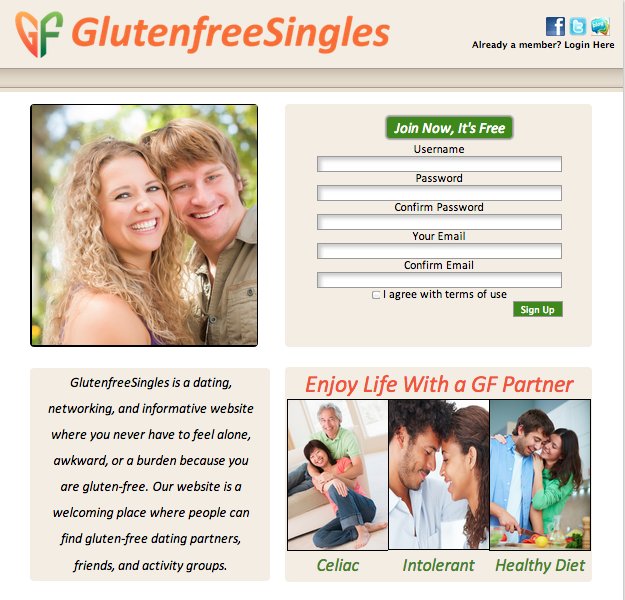 Gluten intolerance today seems to be not only a widespread disease of the digestive tract, but also a rather current fashion trend. In addition to gluten-free food, gluten-free dating sites are also on the list of fashion news . As the name of the site suggests, this dating corner is only for people who suffer from gluten intolerance, or who have simply given up taking gluten on a daily basis.
What lies behind this grandly silly idea? The creators of the gluten-free pigeon gathering emphasize that this site is a great dating site for gluten-free dieters – in the words of the author of the idea, this portal promises to make their lives as easy as possible.
In other words, the less gluten there is in a relationship, the simpler it becomes!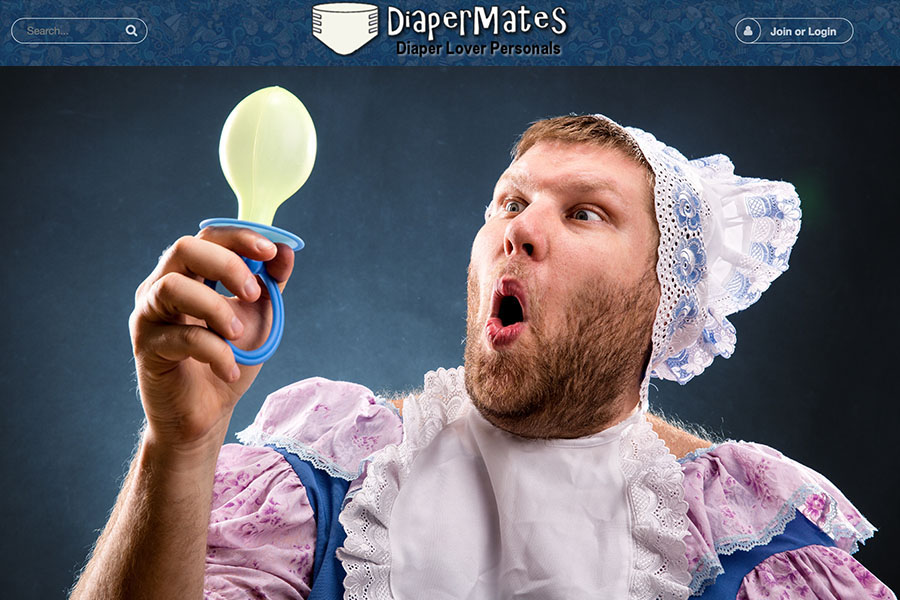 A whole book could be written about the so-called "world of dirty diapers". This fetish seems really weird to most people and sometimes even absurd. The "Friends of Dirty Diapers" site is designed for people who like to feel their baby's skin with all the consequences. Most of the "diaper friends" on the portal are looking for their "eternal mothers" who would like to take them fully into their families, change their dirty diapers, as well as breastfeed these adult babies. Yes, there is no shortage of so-called "eternal mammoths" on this site!
It should be noted that the motives of dirty diaper lovers on this site tend to vary greatly. While some call the making of these adult babies a very simple detachment from reality, others are committed to linking this seemingly innocent game to more immoral techniques. For example, a site member posted the following post in the ad category:
"I'm looking for my real eternal mom who would love to get me by changing my dirty diapers!"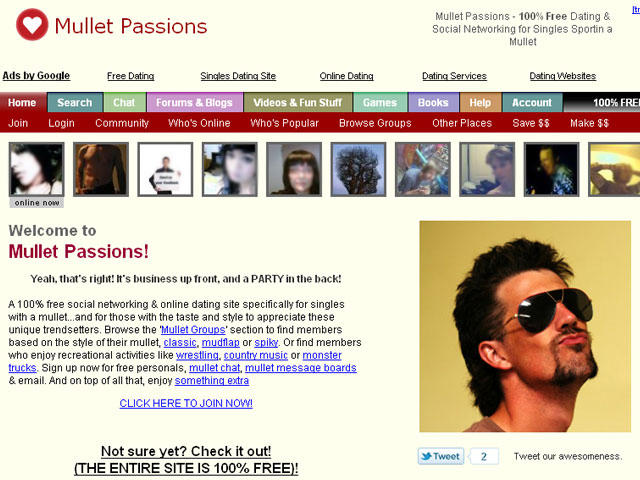 The bright 80's lesbian stamp or mullet has a not very positive tendency to return to fashion again and again. Mullet is a very special-looking hairstyle – this hair arrangement is usually quite short on the front and sides of the head, but stands out with a relatively long parrot tail at the back of the head.
Of course, the owner of the site "Mullet Passion" is also endowed with this stylistically strange headdress. One of the most interesting features of this dating site is definitely the possibility to find your potential other half according to his or her male style.
Classic, sharp or flexible – the choice is in your hands!
It should be noted that a small review of a dating page for research purposes reveals that several users of "Mullet passions" have no hair at all!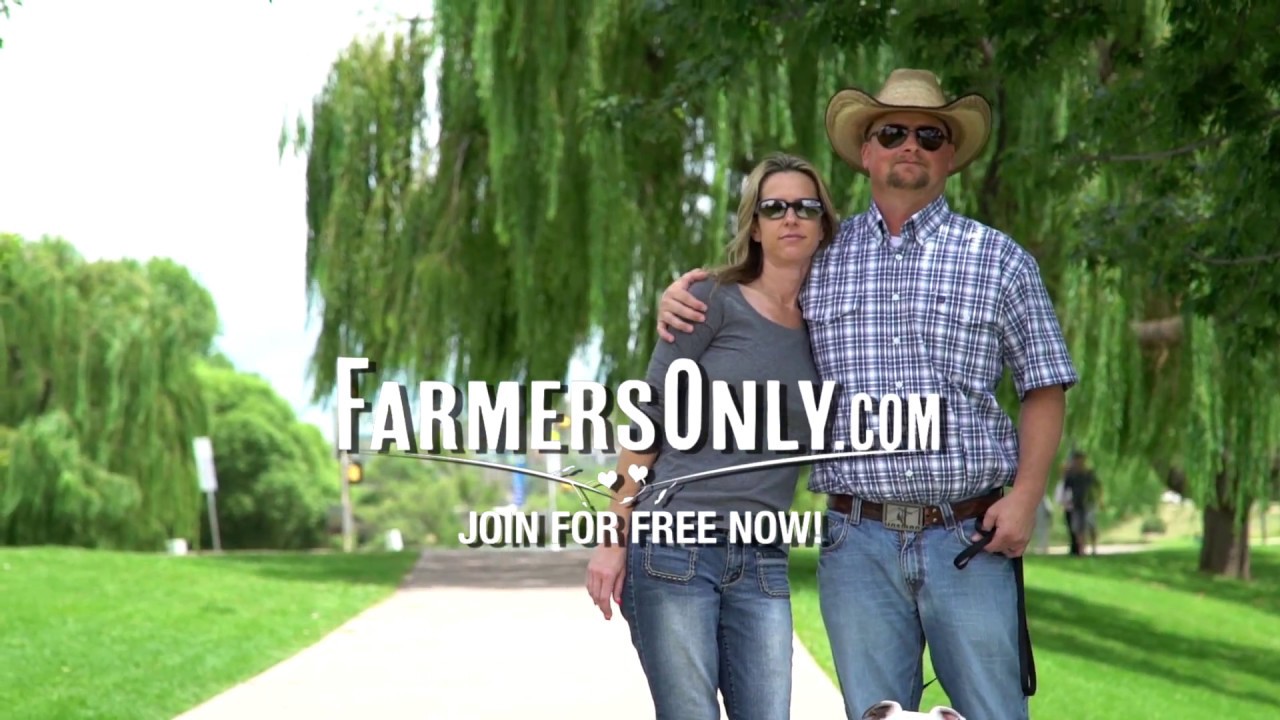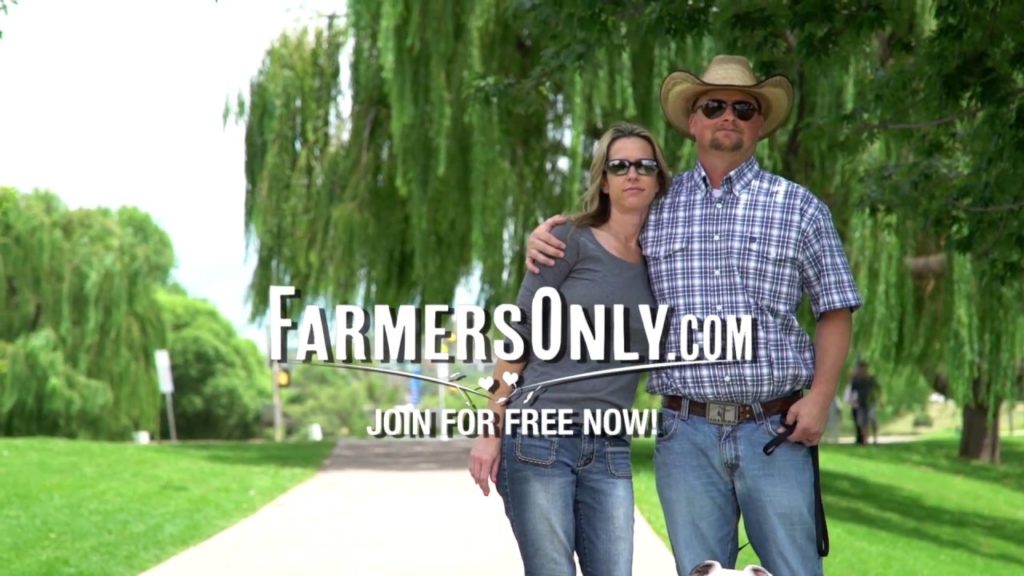 Where do the purest American country people find love and romantic relationships ? These individuals do not have to look far – a separate portal called "Only for Farmers" has been created for their needs. As the name of this dating site suggests, city dudes are not welcome here.
The creators of "Only for Farmers" admit that in the minds of the rural population, the townspeople simply do not understand or do not want to understand the wishes and needs of the peasants.
"It's about understanding, not urban hypocrisy!" Said a man named Aaron, who has truly met his true and only country beauty on this site.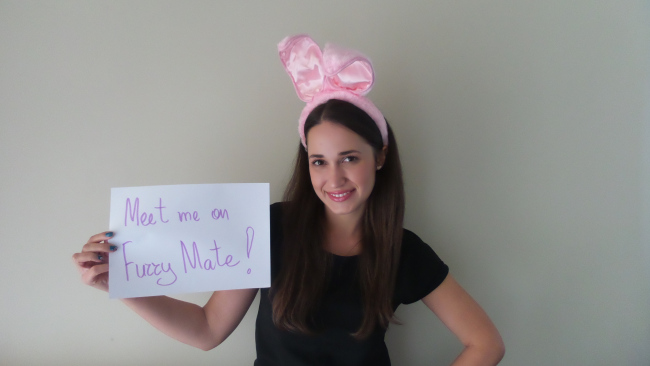 Representatives of the plushophilia fetish can find a special dating and socializing site called "My Fluffy Friend" in the depths of the Internet. This portal especially specializes in the group of plushophilia representatives who adore changing into a wide variety of animal costumes. Most "fluffy" also combine this special activity with the survival of their sexual fantasies.
A long-time user of the portal, who calls himself Fluffy Mark on this dating site, said that "My fluffy friend" is one of the most outstanding inventions of the 21st century.
Mark is also not ashamed to add that looking at all the "fluff" found on the site, his tail cannot stop wading.