It is recommended to have sex more than once a week. What to do if you want it more than your partner? And what to do if you want sex every day? An interview with sexologist Artūrs Vāvere.
Is it normal to feel the need to have sex every day?
It's good that you want to have sex every day. But, can you? Can the human body withstand it, and is it really necessary to have sex every single day? Sometimes a person wants more than he or she can do in real life.
If you can handle it, you can have it every day. Mostly there are situations when one of the partners wants it, but the other one doesn't. At the same time, everyone has their own rhythm of life, including the rhythm of sexual life. Often people overdo it, and then there is an overload, so the will decreases. In the past, when sailors went to sea and were away from home and their beloved women for a long time, they had a longer period of abstinence from sex.
You really think they abstained from sex for half a year or more? I have heard stories, that sailors did not deny themselves some pleasures when they were in other countries.
It's hard to say… Certainly there were also situations when sailors in other ports did not deny themselves sexual contacts. But for the most part they missed out on sex. Fishing vessels did not dock in other ports. The men went to sea and returned home only after a few months. Therefore, during that short period of time, while the man is on land, he wants to have sex several times a day. And then there is overload. If there is a desire and ability to do so, there is nothing wrong with people having sex several times a day. But this is not the norm.
How many times a week is recommended for a long-term couple to have sex?
It cannot be determined that way, it is individual for each person. One has a greater rhythm, the other less. But once a week is not enough. Every day… maybe normal, but maybe a little too much.
So having sex every day is probably a bad idea?
It's a bit exaggerated, but there are older men (about 40-45 years old) who regularly have sex every day – they need that kind of rhythm.
Men are more sexually active up to the age of 25, after 30, sexuality slowly declines. The level of hormones gradually decreases, and not only. Now 30-year-old men are mostly busy with work and have stress and fatigue. The man goes home and doesn't want sex anymore. It is the same with women. Those women, who build their business and career, come home and think only about sleep, so that they can get up early again the next day and go to work. In this situation, priority is given to fatigue and sleep, so sex takes a back seat.
What should we do in such situations, because it is probably not healthy to exclude sex from our lives altogether?
Saturdays and Sundays are good. At least once a week, a person needs a day of rest and relaxation, instead of going to work and dealing with various work issues.
Everyone should follow their own daily routine, do not create overload and stressful situations for yourself. There is a saying that should be added: "We have graves full of irreplaceable people." As long as we operate and are in business, we feel that we are irreplaceable and no one else will do it as well as us. But it is not true. More attention should be paid to rest, adequate sleep and healthy diet. Then the sex will also be of better quality. Mandatory vacation of at least 14 days is required once a year. During that time, you should completely disconnect from work.
It would be normal if partners who regularly live together have sex more than once a week. However, it depends on the position of the stars, on other factors, also on the season. At retirement age, sex could be once a week.
Are there situations when one of the partners wants sex more than the other? Isn't this the reason why relationships can break up?
Looking at the couple's attitude towards these issues. If you regularly have to give in to the other person when you don't want sex yourself, then a negative attitude towards sex may arise. A negative backlash of fear and avoidance may occur. This applies to both women and men. Women who doesn't get enough sex, are dissatisfied. A woman can become stressed from the lack of sex, and she can become grumpy.
There may also come a time when a woman starts looking for other solutions. The best option is masturbation; looking for ways to satisfy oneself using various aids and materials. Another solution is another partner.
The couple must be able to adapt. If a woman doesn't want as much as a man, he can satisfy himself in other ways without taking side steps.
If a couple has sexual conflicts, arguments can arise even over domestic things – about unwashed dishes, untidy and soiled clothes. The relationship reaches a dead end.
Situation from life:
The man works physical job and is home late every evening. A woman offers sex to her lover every day, but he refuses, stating that sex is not the main thing, the evening can be spent in other way, lovingly hugging. How should a woman act? Each person has his own rhythm of sexual life. Maybe a woman wants sex more often, especially if a man works hard every day and comes home tired, wants to sleep. A woman should not immediately seek the help of a specialist, she could try to satisfy herself.
Sex should not be forced in any way, because the other partner will develop an increasing dislike for it over time, it is even possible to completely dislike it.
The desire for sex every day can also be related to neurosis. A woman feels that she is not so attractive, she is afraid of losing her partner. In a word, the manifestation of neurosis is an increased desire for sex. Therefore, the wife is ready to prove every night that she is the best and most desirable.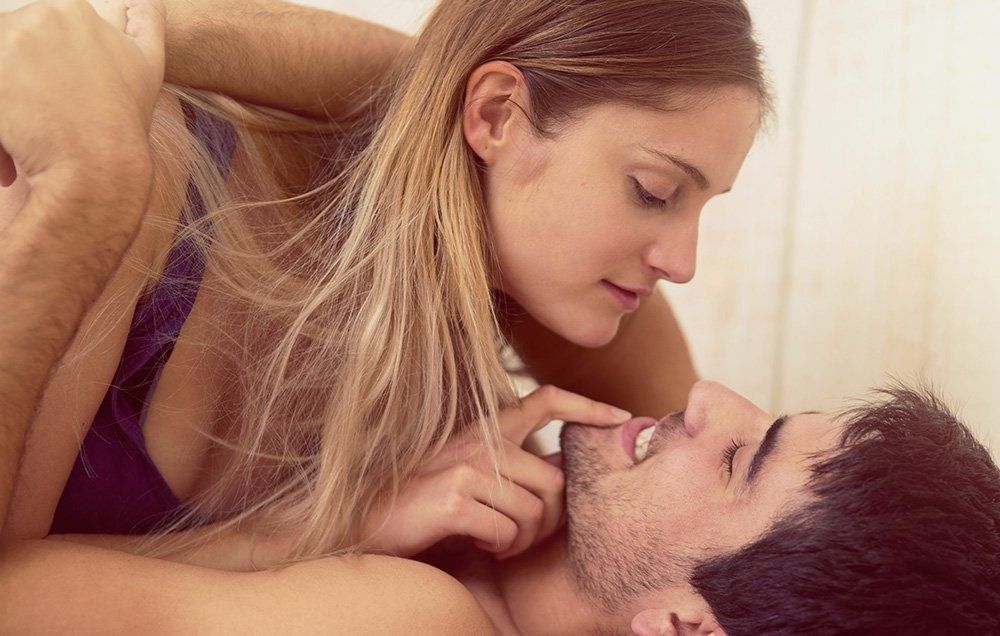 Does a quality sex life also depend on the size of the penis? Are there any standard sizes?
In the erect state, they are 16-17 cm long, 13-14 cm in circumference. If the penis is small, a woman may not feel irritation and pleasure during intercourse. A man may not feel it either, if the woman's vagina has expanded after giving birth.
The solutions are different. If the vagina is too big, it is possible to perform plastic surgery – reduce the vagina. It is not a mind job to enlarge the penis with the help of plastic surgery though; it can be lengthened, widened, and its curves can be changed in a natural way – with massage and various devices. With the help of a special device, the penis can be increased by half a centimeter per month.
Men have recently become sexually inactive because of their sedentary lifestyle. Doctors talk about infertile sperm, but maybe that refers to fertility?
Yes, it's more about fertility. However, the sexual activity of men has really decreased in recent years. Men ask for a prescription for Viagra or the latest erectile enhancement drug, Cialis. It is worrying that more and more young people (18-19 years old) complain about the quality of erection.
The cause could be an unhealthy diet – pizza, hamburgers, French fries, Coca-Cola – and an unhealthy lifestyle. Young people often sit at the computer and watch pornographic films on the Internet, and this dulls the normal perception of sex.
Are young people who engage in virtual sex at risk of future sexual problems?
It could be true. People have stolen the feeling, the joy of natural sex. Contacts with a partner are not enjoyed, they seem boring. Sex becomes a physiological process that lacks mental contact. Young men say that after sex they no longer want to see their partner, they are tired of her. It's different with a computer because you can turn it off and that's it. On the other hand, the partner wants to talk. It will take a long time for a person to get back on track.
Has virtual sex become popular?
There will be no psychological contact between partners – feelings and love. Virtual sex contact manifests itself in a completely different way. There are enough single people who have trouble finding a partner. I don't think there would be any harm in virtual sex if disabled, lonely people use it. It may happen that a couple chooses such sex at a time when they have quarreled, when there is a crisis in the relationship. It is the same complacency. Video films where the other partner can be seen can be used – this way the visual effect occurs. More often it happens in chats, when they describe to each other what and how they are doing.