Do you like buttocks and your partner's soft butt praying for kisses, caresses, and… spanking? Life is short, so go play drum beats on every side you can reach. Do it and watch them tremble and change color like the favorite chameleon in the world! Yes, erotic beating or the desire to beat someone is not strange. It doesn't even matter what buttocks she is endowed with. Thanks to movies and books, the topic of beating (and also BDSM ) is discussed quite often nowadays, thus reducing confusion.
But the fact that your partner has a juicy butt does not mean that you should start squeezing it right away. You should at least ask how much this idea interests him. Hit her bottom until she knows your intention, and she might feel obligated to knock out some of your teeth!
Spanking is what most ladies fantasize about, at least according to research.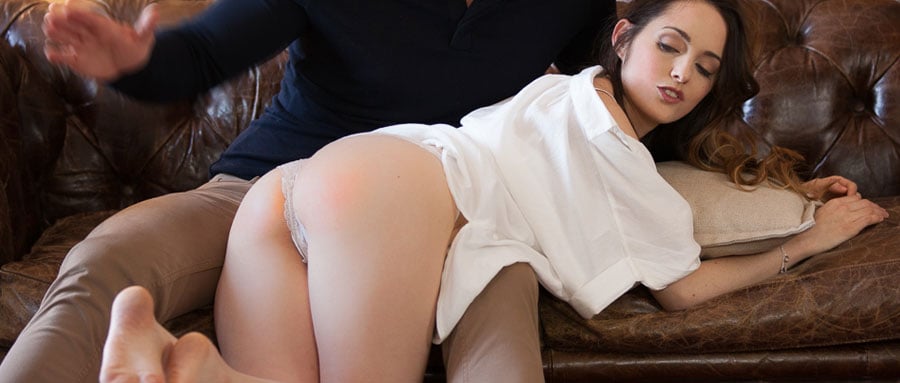 If erotic beating is on your mind and you don't know where to start, follow these steps:
Get her consent
Giving another a beating can be fun. However, just because you like spanking doesn't mean that your partner will enjoy the sweet and gentle pain you will inflict on her precious bottom. This means that you both have to talk in advance and you have to get her consent. She's unlikely to be spanked without warning. Tell her how you want to beat her, how strong the spanking could be, and outline as many details as possible. Find out her limits and promise not to cross them!
Don't forget the foreplay
Foreplay is not something that only happens when you are going to get your crush in bed. The foreplay before erotic beating also involves kissing and cuddling. You can even give your woman a relaxing massage if her body just craves to feel your hands. Find out what you both like and stick to it.
Slowly and evenly
Are you both ready? Well, you have to start slowly and steadily, don't act as if you have to rush to the train. Take your time and do it right. Whisper endless expressions of love and caress her back as if you were the boss in charge of maintaining it! Start with a few light caresses, gradually increasing the amplitude and applied force.
The perfect mood for a perfect spanking
Before exposing your partner's buttocks to purgatory, one of the most important things you can do is determine the right mood for the whole activity. You can choose to do this by taking him to the basement or a specially equipped room in your house. If this is not possible, have her dress up in an innocent, shameless or cute outfit, such as a sexy school uniform. You can then turn into a frustrated teacher and beat her up to cure her shamelessness. If the thought of beating a helpless student doesn't appeal to you, including your own and her favorite fantasies in the game.
Security word is required!
The security word should be discussed and agreed BEFORE you start slapping the ass that doesn't belong to you. The word of safety lets you know when your partner has had enough, whether she needs to go to the bathroom, call her mother, squint about inequality between men and women, or do anything else she wants at that moment. Be prepared to release your partner as soon as she says the security word.
Taking care of what you bought
After beating, be sure to follow up. What this means will be different for each couple. Some like to kiss and fall in love in silence. Others prefer to talk about last-hour events or this and that. Aftercare follows any sexual activity, and yes, erotic beating is definitely sexual activity!
So far, that's all. Stay healthy and beat each other!