Strange things are happening in the world – sex and dating are no exception. People satisfy their desires in the strangest ways, from public sex in the car to the announcement that they are looking for a partner for the solar eclipse sex ritual, writes the site Men`s Health. Do you think your sex life is relatively unconventional? Let's see what are the craziest sex stories lately!
The couple is caught in the car by the police during sex – but they continue to make love.
A sheriff's office in Wisconsin received a call that something suspicious was happening in a car and even screams from it. Police, who arrived at the scene of the call, found a naked couple in the car, who were extremely passionate about love. Asked to stop, the couple decided that such a claim was not justified and continued sex games. No one seems to stop them, not even the law.
Uber manager has sex during work.
Aneris Manuel shared a very unique experience on his Facebook account. He allegedly called Uber's car, but the trip turned into "the most dangerous and obscene Uber transport". Manuel said he had suspicions from the start because he noticed a woman sitting in the front passenger seat. He had not opted for the UberPool service, which allows him to share the cost of the trip with other strangers (he even checked the booking several times to make sure). So he thought the woman was a member of the driver's family, but soon realized she was a "prostitute."
"The woman (apparently under the influence of drugs) started stroking the driver," he wrote. But that's not the end of it. As the driver drove, the couple started kissing and the woman unbuckled the driver's trouser belt.
"Then she switched to oral sex," he shares.
Then the mayor of his patience was full – he asked the driver to let him out of the car. However, before that, he managed to film what was happening in front of the car. Manuel later complained to Uber about what had been done. The company reimbursed him for the trip and gave him a $ 10 "bonus" for the inconvenience.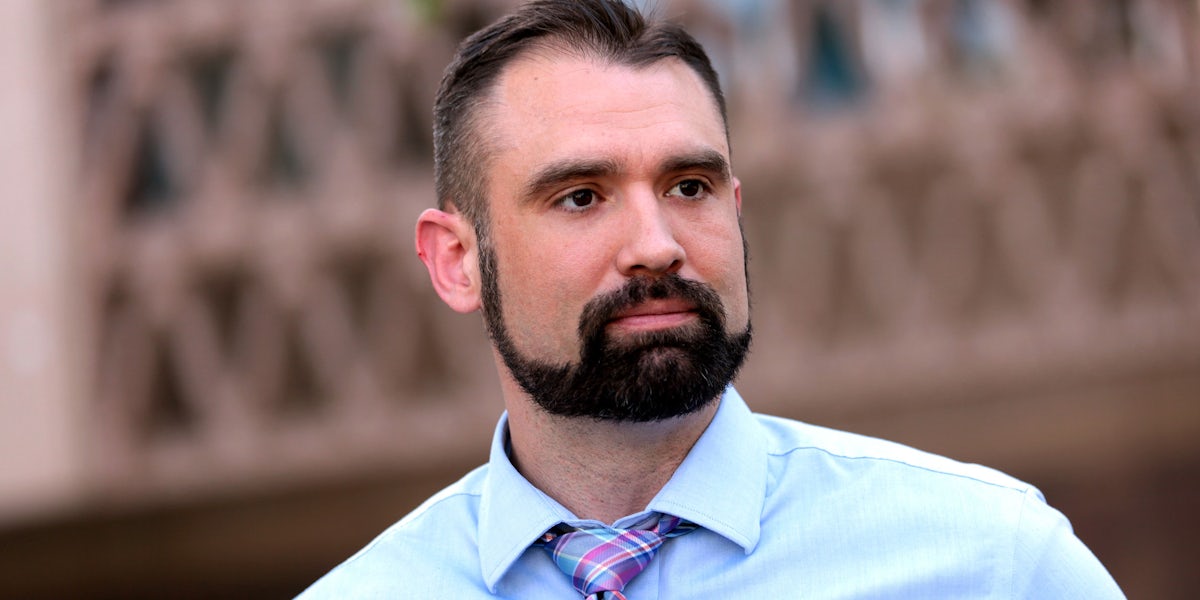 A politician who reveals the whole story of his sex life on an election campaign page.
To avoid unexpected scandals about his sex life, Arizona Democrat Noah Dier posted all of this information in a timely manner on his election campaign website. It included a section on "Scandals and Contradictions," which provided information on Dier's casual sex, casual relationships, group sex experiences, and even novels. "
"It doesn't bother me," he admitted to CNN. "Voters crave honest politicians. That's why I try to be open. "
"He supports an open relationship. He has had sex with several women at the same time and had sex with married women. He has sent and received intimate messages and photos, as well as occasionally created sexually explicit videos. Noah always treats his partners with respect, "the website said.
Dier says the people's reaction to his openness has been positive. "They admire my courage," he said.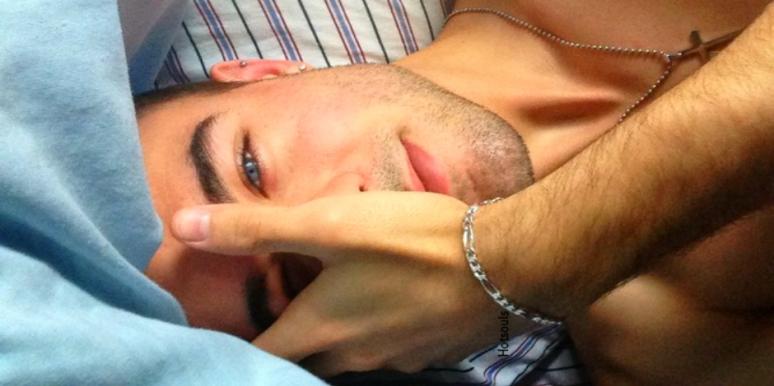 A guy who became blind after a strong orgasm.
Love is blind, and it has now become clear that this saying can be pure truth. A 29-year-old man from England became partially blind after an impressive orgasm. While this may be hard to believe, there is a medical explanation for this phenomenon.
After an uncontrollable night, the man noticed that he had vision problems. He went to the hospital and confessed to the doctors about his frantic activities the night before. The doctors who examined him noticed that there was a slight bruise in the man's left eye, which was blocking part of his vision.
Doctors said that the bruising was caused by the man performing a so-called Valsalva maneuver during orgasm, which can delay ejaculation. Shortness of breath and tense muscles caused a sudden rise in blood pressure, which ruptured a blood vessel. So not only he but also his capillaries exploded.
A couple who decided to make love every day.
Forget the 30-day challenge of the abdominal press exercise: a couple on the social network Reddit stated that they are determined to make love at least once a day throughout the month. The rules of the challenge were simple: there was a specific sex task for each day, and both partners were entitled to a two-day veto. If necessary, tasks could be postponed during menstruation, vacation, or business trips. At the beginning of the month, the tasks were quite simple, such as sex before bed, but later they became more difficult (for example, one of the tasks was to experience five orgasms a day).
So, the next time you think about the New Year's commitment, you will be able to draw inspiration from this couple's idea.
A man looking for a woman in the solar eclipse sex ritual.
Most people prepare for the solar eclipse by purchasing special glasses. But a Californian saw an opportunity during this solar eclipse to perform a sex ritual to become a father. He said on Craigslist that he was looking for a "decent woman" to experience "simultaneous orgasms" and "conceive a child from another level of human evolution."
"I am 40 years old. I am a white man from Europe. My belongings are strong and clean, "he explained in his ad.
"We will make love and my dick will face the sun. The cosmic energy of the two of us will be united with the planets. " In addition to Nazi hints, the ad also demanded to love cats. And while the ad was too strange to be compelling, one condition certainly didn't surprise the people who read it, namely, "Don't object to drug use."
A man who gave in to the joys of love with a coconut.
A man on social media dared to share a crazy story about what happens when you decide to use coconut instead of a sex toy. The answer is almost clear: nothing good.
The man, who called the idea "the biggest mistake he's ever made," said it happened as a teenager when he lived with his mother in Mozambique. At that time, his mother bought a lot of coconuts, and the guy, who was overwhelmed by "sexual temptation", decided to deal with one of them.
After the things were done, the guy was satisfied, but the coconut used for the sex game was not thrown away. On the contrary, it became his favorite sex toy.
But after weeks of fun, the guy smelled bad in his room. In addition, more flies began to hover at home than usual.
"When I gave in to the joys of love with coconut again, I felt a strange tickle," he wrote. I wonder what it was about?
These were fly larvae crawling on his penis. Overwhelmed with disgust, he immediately threw away his sex toy and, after thoroughly washing, "considered for the rest of the day what the devil he was doing with his life."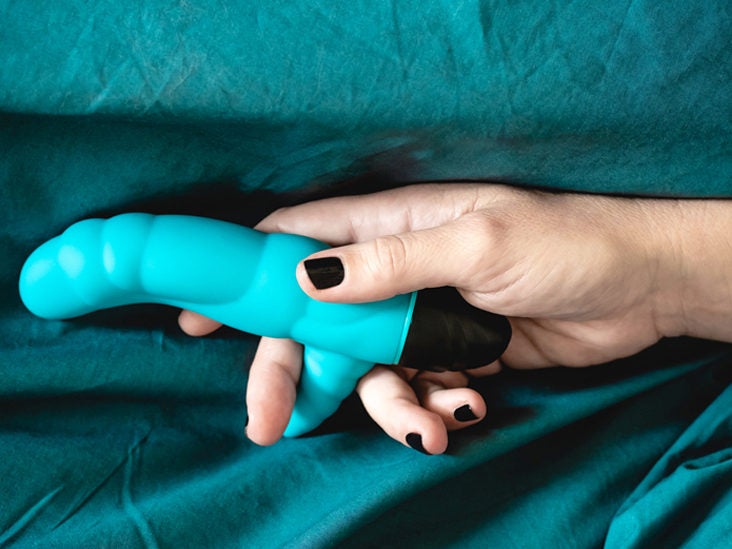 A girl who stuck in a sex toy… and couldn't get it out.
40% of women agree that sex toys in the bedroom give a stronger feeling. But for a 20-year-old girl from England, the game with an anal plug turned in an unexpectedly dangerous direction. The girl's partner literally crossed the line by pushing the sex toy too deep and it was no longer possible to pull it out.
"I panicked and told him I had to go to the hospital," she said.
"But he was convinced that the toy would just come out naturally, and then he announced that he had to go to work early tomorrow, and left."
Fortunately, a friend took her to the hospital and she underwent an hour-long operation. The toy was removed before it was damaged.